Keith Duffy's cameo in the new Irish road movie Poster Boys was improvised, the film's director has revealed.
Despite being made on a micro-budget, the heartwarming comedy-drama features scenes with some well-known Irish faces. As well as the Boyzone star, radio presenter Ian Dempsey and Father Ted actor Joe Rooney also appear, along with Dragons' Den entrepreneur Bobby Kerr, who funded the project.
The film, which follows hapless Al Clancy who embarks on a road trip with his precocious nephew, also stars Trevor O'Connell, Ryan Minogue-Lee, Aoife Spratt and Amy Hughes.
Speaking to RTÉ Entertainment, director Dave Minogue said filming Duffy's scene was "so much fun".
"We didn't have a script for Keith's scene so we just improv-ed that out," he said. "All of us [the film crew] were on a different film at the time, so on some rainy Saturday in January, we met up with Keith.
"We were all dead because we'd been working 14 days straight and we just improv-ed this scene. Keith had so much energy and woke us up, he was like Redbull and the scene was brilliant."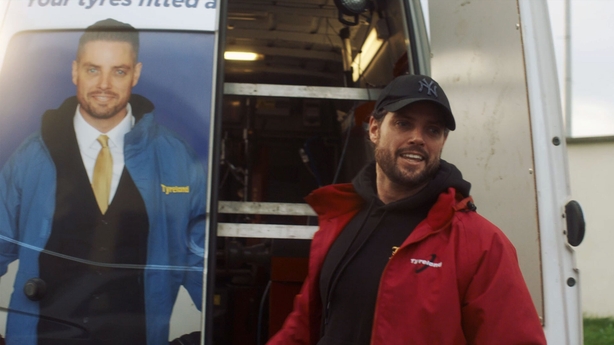 Irish entrepreneur and businessman Bobby Kerr, who provided the €25,000 budget for the film, makes a brief appearance as an ice-cream man and said he thoroughly enjoyed his day on set.
He told RTÉ Entertainment: "That's the first time I've done anything like that. I was down in Thomastown for the day, we had the best of craic doing it, and I just said do you know what, this is a good investment here.
"When I saw the energy on the set, the friendliness of everyone there and the bit of craic we had doing it I thought, sure this is great."
Poster Boys received its world premiere at the virtual Galway Film Fleadh last summer and will be released in Irish cinemas from July 9.