Former Tottenham and West Ham boss Harry Redknapp will be in Albert Square on Friday's EastEnders on RTÉ One and BBC One.
The cameo by the football favourite coincides with the build-up to the European Championships Final on Sunday.
Releasing new photos, the BBC says: "Harry's coming home! The Albert Square residents are in for a surprise when football royalty Harry Redknapp returns to East London and heads to The Queen Vic.
"The Carters are over the moon, as Mick gets his much-loved Hammers shirt signed."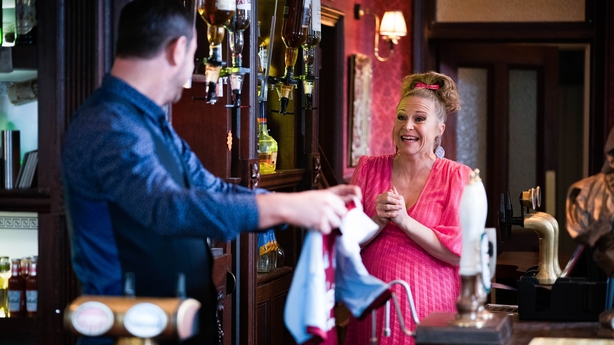 Redknapp arrives in Albert Square "to see his good friend Rocky (played by Brian Conley)", having made "no secret" of his desire to appear in EastEnders.
"With a nod to the Euros, it's a lovely fit and, as a proper East Londoner, it's been so much fun," the 74-year-old continued.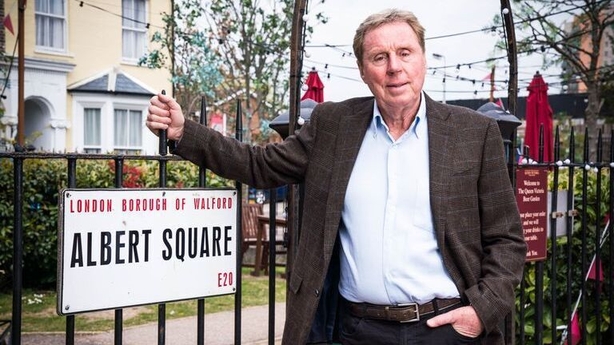 He added that his wife of more than 50 years, Sandra, is a "huge fan - she watches it every day - so it's a real special moment for the whole family".
The episode airs on RTÉ One on Friday at 8:00pm and on BBC One at 8:35pm.
EastEnders airs on RTÉ One and BBC One on Mondays, Tuesdays, Thursdays and Fridays.
For more on the soaps, click here.