It's been the subject of much speculation over the past few years but now Michael Flatley's directorial debut Blackbird is finally receiving its first public screening - however, there as yet no plans to release the film in Ireland.
Variety reports that the film, starring Flatley as a secret agent turned nightclub owner, will open the Monaco Streaming Film Festival this week.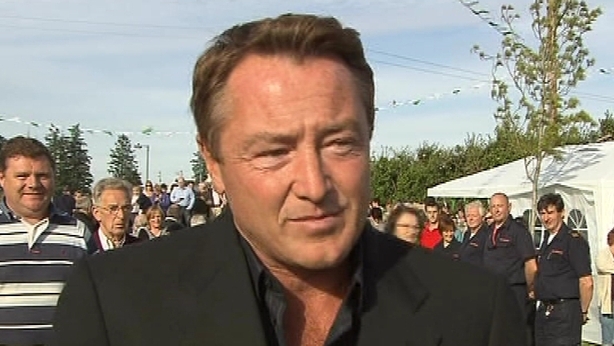 Flatley plays Victor Blackley, aka Blackbird, a retired M16 spy who tries to escape his troubled past by opening a nightclub in the Caribbean.
However, when a fellow agent and old flame turns up, Blackley is forced back on an assignment which sees millions of lives left in the balance.
The Expendables and The Dark Knight star Eric Roberts and Patrick Bergin co-star in the new thriller.
Monaco film festival's founder Tony Davis said: "Michael Flatley's debut feature film is such a pleasant surprise - he brings his renowned stage presence and energy, which we have all experienced over the past 25 years, to the big screen in a gripping romantic thriller.
"Blackbird is beautifully filmed in stunning exotic locations, and a brilliant supporting cast help Flatley deliver something his legions of fans all over the world are going to love - he's quite simply a star."
Flatley, was also co-wrote and financed the film, added: "I wanted to make a modern movie reminiscent of old Hollywood.
"The classics were always entertaining without being excessively violent or complicated.
"We shot the movie in Barbados, Ireland and London, capturing some of the most cinematically picturesque locations on film, all of which have a special place in my heart.
"I'm honoured to be showing Blackbird at the inaugural Monaco Streaming Film Festival. It's an innovative venture and opens the doors globally to a rapidly evolving digital marketplace."
The Monaco Streaming Film Festival runs from July 3 to 6.