It's all going down in Soap Land! Here's the inside scoop on all the biggest storylines this week.
FAIR CITY
Mairead asks Will to help her mend her relationship with Phoebe. After Will receives a huge bill from his legal team, he tells Mairead his help with Phoebe comes with a price tag attached. Phoebe asks Mairead to say she lied about Will.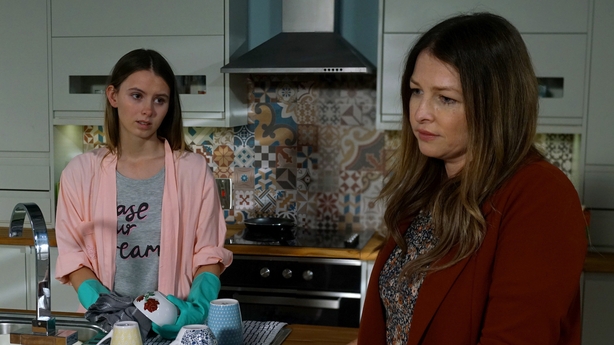 Daunted by the legal bill, Will pressures Mairead to agree to sell their house. Later, Phoebe is devastated when she overhears Will admit to assaulting Cristiano.
Mairead rushes to a distraught Phoebe's side. Damien and Mairead vow to get Phoebe through her heartbreak.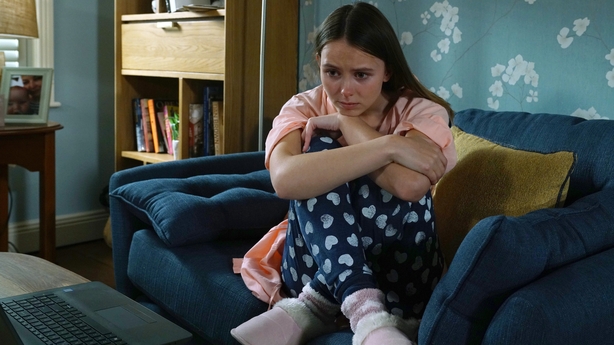 Meanwhile, Cristiano tells Dean he's moving back to Chile, but hides his plan from Damien.
Elsewhere, Orla runs the franchise idea past Doug and Ray and prepares to wow the franchise directors to land the deal. Ray is unenthusiastic about Orla's plan for an open day at the garage.
Orla quits the garage in the face of Doug and Ray's opposition to the open day, and gets a surprising job offer from Paul.
And Seán tells Dolores about Vinny's antics in Number 41. Confronted by Dolores, Pete blames Seán for the problems.
EASTENDERS
After Nancy tells her parents she's officially divorced, Linda gives her daughter some moral support.
Frankie's feeling downbeat so Mick organises for Zack to take her on a driving lesson. Later, they head out to the pub. On the way home, Zack is tipsy and Frankie isn't used to driving in the dark. She hits something and they panic as Nancy lies motionless in the street.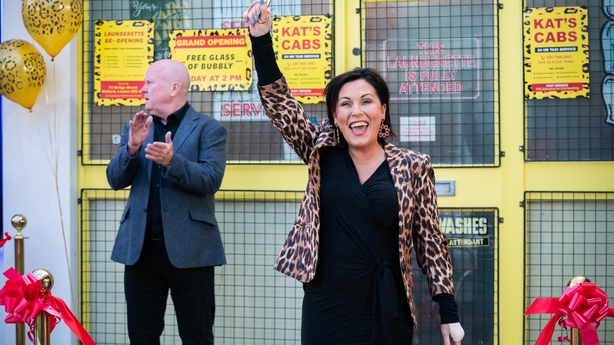 Elsewhere, Kat announces the opening of 'Kat's Cabs' to a small gathering and notices Phil is distracted by seeing Denise and Raymond. She later asks Denise to reconsider letting Phil into Raymond's life but she refuses. Later, Denise asks Phil to babysit for Raymond and the pair end up bonding. Phil tells Raymond that one day the laundrette will be his, explaining he is his father.
Meanwhile, Patrick returns the things that Isaac stole to a shocked Ruby and Martin, Bobby is heartbroken Dana ended things but Peter tries to encourage his brother to move and Rainie is frustrated that she hasn't been able to spend time alone with Stuart.
CORONATION STREET
Summer confides in Billy how much she misses having him around. Todd, determined to prove Summer can trust him, returns home, gets down on one knee and proposes to Billy. How will Billy react?
Todd later receives a mystery letter warning him that his lies will come out. Who is threatening him?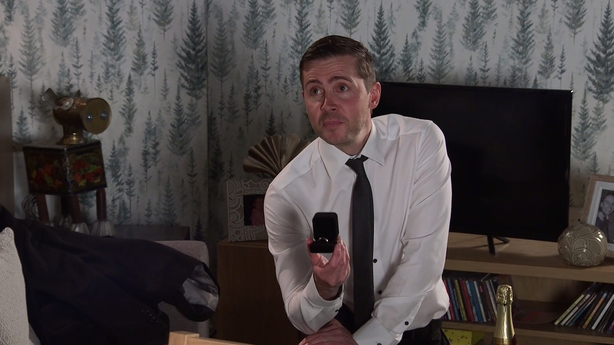 A furious Fiz confronts Tyrone in the street and tells him that he needs to tell Hope and Ruby about the baby, saying if he doesn't, she will. Will he pluck up the courage and reveal all?
Elsewhere, Alya tells Ryan that Debbie is looking for a trainee manager at the bistro and he agrees to apply for the job. However, Daisy is shocked and tells Ryan she knows a way for him to make money rather than take the job at the bistro, will he take her advice?
Sam is devastated when he hears Gail's plans to head off to Thailand and doesn't know when she'll be back. He gets upset and rushes out, where will he go? And Sarah calls Izzy and makes it clear that they want her back at the factory.
EMMERDALE
Meena offers to pay Jacob's airfare if he wants to go travelling with Leena, as long as he keeps it a secret. Jacob realises he's being manipulated and bursts her bubble. Meena warns Jacob not to make an enemy of her and he's seriously unnerved.
Later, Manpreet tells Liam she wants to give her old rucksack to Leena, unaware that Meena has some personal possessions hidden in it. Leanna is creeped out when Meena enters her bedroom and asks for the rucksack back. How far will Meena go to get her possessions back?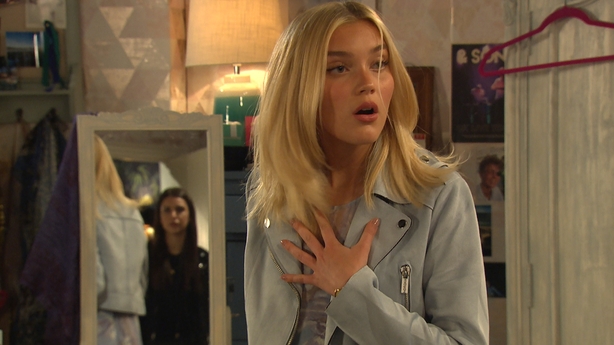 David and Victoria arrange to look after their babies together and sparks fly as they enjoy each other's company. Caught up in the moment, David leans forward and kisses Victoria.
Meanwhile, Faith is avoiding Chas, who thinks she took Cain's money to leave. Pollard is desperate to make amends with Brenda and she finds herself powerless to resist him. When Brenda suggests she has a better plan than kicking out Faith in her hour of need, Pollard is all ears.
And Matty puts his foot in it by telling Mack about Leanna's infatuation with Billy.