The late Nika McGuigan was posthumously honoured with the Lead Actress - Film award at the Irish Film & Television Academy (IFTA) Film & Drama Awards on Sunday night for her final performance in the upcoming film Wildfire.
Danika McGuigan, known as Nika to her friends and family, passed away in July 2019 after a short illness. The daughter of former boxing champion Barry McGuigan and his wife Sandra was aged 33.
She was well-known for starring as Danielle in the RTÉ TV series Can't Cope Won't Cope, as well as films such as The Secret Scripture and Philomena. Wildfire is dedicated to her memory.
The IFTA Lead Actress - Film award was accepted at the virtual ceremony by Nika McGuigan's parents Barry and Sandra and her brother Blane.
"Firstly, on behalf of the family, we would like to thank IFTA, all who voted, and all of those who worked on Wildfire, especially Cathy Brady [writer-director] and Nora-Jane Noone [co-star]," said Blane McGuigan.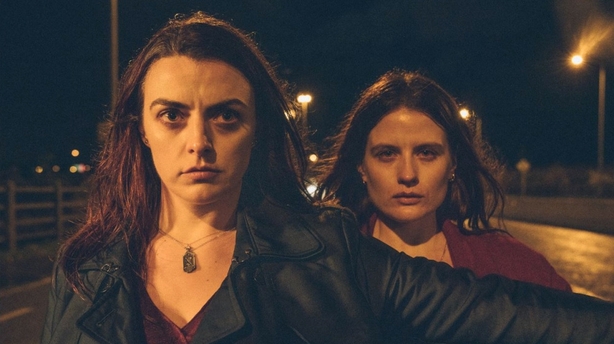 "Nika's performance speaks for itself. It is the culmination of years of hard work. Nika tirelessly grafted to become the best actor she could be and in Wildfire she found a vehicle that let her express herself artistically like she had never been able to do before.
"It is tragic that Nika did not get to show the world more of her endless talent, but this award and its recognition of her brilliant performance would have meant everything to Danika."
"This is a testament to the special and sacred bond Nika had with her mother that transcends all of life's challenges," said Barry McGuigan of his daughter's fighting spirit.
Nika McGuigan's mother Sandra concluded by saying: "For Nika to have been given this award would take her breath away. For me and Barry, it was an absolute privilege that Nika was our daughter. Thank you IFTA, thank you everybody."
Wildfire's writer-director Cathy Brady won the Best Director - Film award at the IFTAs and paid tribute to her stars Nika McGuigan and Nora-Jane Noone.
"You made me the best director, and this is for you," she said. "I'm so proud and you are my forever dream team."
Backed by Fís Éireann/Screen Ireland and Northern Ireland Screen, Wildfire has been described as "the story of two sisters who grew up on the fractious Irish border".
The story sees one of the sisters, who has been missing, return home and as the bond between them strengthens once again, family secrets are unearthed.
Wildfire will be released in cinemas on 3 September.