Tony Wright (ex ASIWYFA), AKA VerseChorusVerse has released his fourth album, What if We Won. We asked him the BIG questions . . .
The album is available on limited edition vinyl and digitally on Bandcamp and is on all streaming platforms from tomorrow, June 18.
We need your consent to load this YouTube contentWe use YouTube to manage extra content that can set cookies on your device and collect data about your activity. Please review their details and accept them to load the content.Manage Preferences
Speaking about his latest release, Tony says, "This is my fourth solo album, making seven in total including the first two And So I Watch You From Afar albums and The Tragedy of Dr Hannigan's debut album.
"I wrote and recorded this album entirely by myself - even down to the minimalist artwork - making this the most DIY project I have undertaken."
Tell us three things about yourself?
I can't believe this is the first time I've mentioned this in an interview but my first ever onstage singing performance was when I was 8, and The Furey Brothers & Davey Arthur brought me onstage to sing with them when my ma and auntie brought me along to a gig. So now you know who to blame . . .
I wrote my first song shortly thereafter, it was stylistically different to The Fureys, and music in general.
It was called Don't Move - as a great start in song writing is to urge the listener to remain idle and not show themselves to be enjoying the music. It also featured the particularly confident-for-an-8-year-old lyric, "don't move, I've got nothing left to prove". Yep, at 8, I'd seen it all.
The Furey Brothers & Davey Arthur never reached out about collaborating again.
How would you describe your music?
A rare constant in my life, for better or for worse.
How did you occupy yourself during the coronavirus lockdown?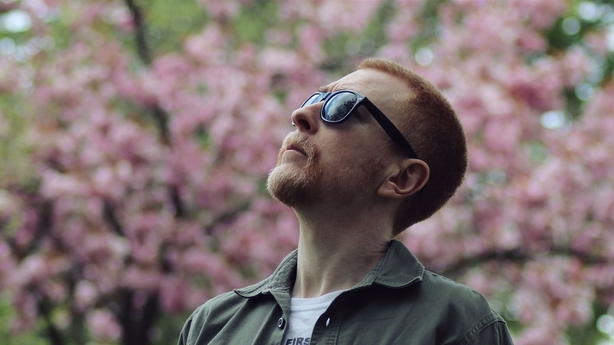 Having a mini-breakdown, losing my voice due to not speaking to anyone for so long, getting my voice back, writing and recording an album to celebrate return of said voice, releasing an audiobook (I recorded it pre-lockdown and edited at the beginning of lockdown), therapy, moving back to Ireland, turning 40, unfortunately losing contact with some people for various reasons and fortunately getting closer to others and family. And watching The Sopranos, of course.
What's your favourite song right now?
My favourite song right now is The Truth by Handsome Boy Modelling School featuring Roisin Murphy.
Favourite lyric of all time?
"Keep them outta your face, keep them in your prayers
Either that or keep 'em in the cross hairs
Better still keep an even dose of each
'cause until you get justice you won't get peace."
Mos Def - Revelations.
If you could only listen to one song for the rest of your life what would it be?
In honesty, probably none would be better than just one! Like if it was on loop or something would be torture, or even once a day. But if it was just played maybe twice a year, like on my birthday and Christmas or NYE or something, I'm gonna go with You'll Never Walk Alone. Apologies to those who don't support Liverpool, Celtic, Borussia Dortmund or Ireland.
Where can people find your music/more information?
There's a shoeshine boy at Lanyon Place Station in Belfast from 5pm to 7pm every day, grease his palm with a fiver he'll tell you all you need to know, about anything.
Failing that, VerseChorusVerse Bandcamp/Spotify etc or searching my name in DuckDuckGo or AskJeeves.
I am on Twitter and Insta etc, too. But I rarely post unless its promotional as my hatred of social media in general is sizeable, and I truly believe it will carry warnings like tobacco does in ten year's time. Maybe here.