Anjelica Huston is among a host of actors calling on the Irish government to preserve the historic Dublin house that was the setting for James Joyce's famous short story The Dead.
In April of this year, An Bórd Pleanála granted planning permission to convert the house at 15 Usher's Island in the Liberties into a 54-bed tourist hostel.
The building, which was once home to James Joyce's grand aunts, was the setting for Joyce's best known short story and was also used as the location for the John Huston-directed 1987 movie adaptation of The Dead.
On Tuesday, the eve of Bloomsday, a group of actors including Oscar-nominee Stephen Rea staged a photocall outside the house to protest the redevelopment.
Huston, who played Gretta in her father's film The Dead, penned a letter addressed to Culture Minister Catherine Martin which was read out on the steps of the house.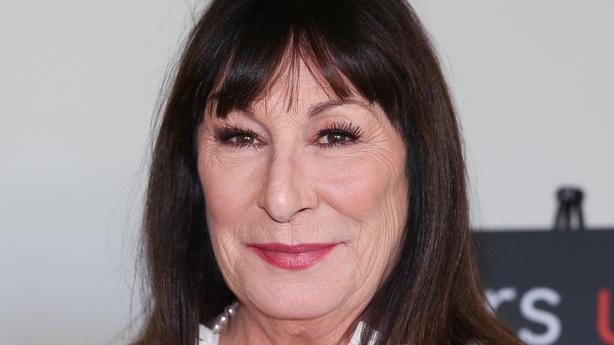 She wrote: "For a site of such major cultural significance to be at the mercy of private owners is heart-breaking.
"I am writing to implore you to take all measures possible as Minister for Arts and Culture to preserve this site from becoming, as Joyce himself put it, another 'shade', lost forever."
Huston added: "The cultural sites that still exist should be preserved for visitors to the city as well as for the citizens of that fair city themselves. The House of the Dead is part of the rich fabric of Dublin, and must be protected.
"As Minister for the Arts you have the power to preserve a vital part of our literary and cultural heritage. I beseech you to do just that."
The actors involved with the photocall included Rea, Rachael Dowling, Maria Hayden, Marion O'Dwyer, Sinead Murphy, Darina Gallagher, Donal O'Kelly, Osaro Azams, Katie O'Kelly and Madi O'Carroll.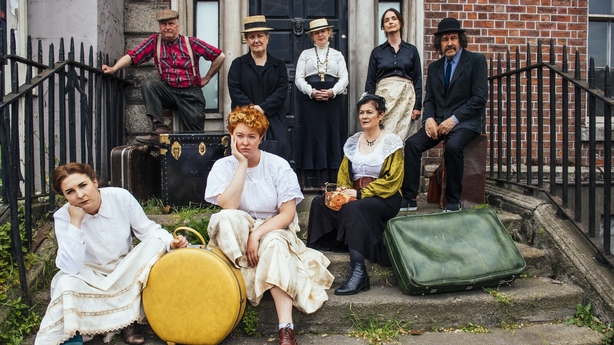 The photos depict Joycean characters being evicted from the famous house to make way for the tourist hostel.