Anonymous duo Gorgeous Wrecks have released their new single, Strong Suit. We asked them the BIG questions . . .
The track is the second single from their debut album, Gentle Art of Persuasion. A mixture of rock, electronica and synth pop, the album was produced and mixed by Ger McDonnell (U2, The Cure, Kasabian, Martha Wainwright) in Dublin, and mastered in Abbey Road Studios in London by Frank Arkwright, and is scheduled for release in September 2021.
We need your consent to load this YouTube contentWe use YouTube to manage extra content that can set cookies on your device and collect data about your activity. Please review their details and accept them to load the content.Manage Preferences
Strong Suit leans heavily on influences such as The Blue Nile, The Notwist, Massive Attack and Portishead, whilst the surrealism is taken up a notch with the accompanying video as Frank (the man with an orange for a head) follows on from his star turn in Gorgeous Wrecks' first release You Carve Your Name, with his journey through Dublin in pursuit of his muse.
Tell us three things about yourself?
1. We got together so we could make some old-fashioned guitar noise. Then we discovered disco.
2. Midi sometimes gets the better of us.
3. We buy too many musical gadgets
How would you describe your music?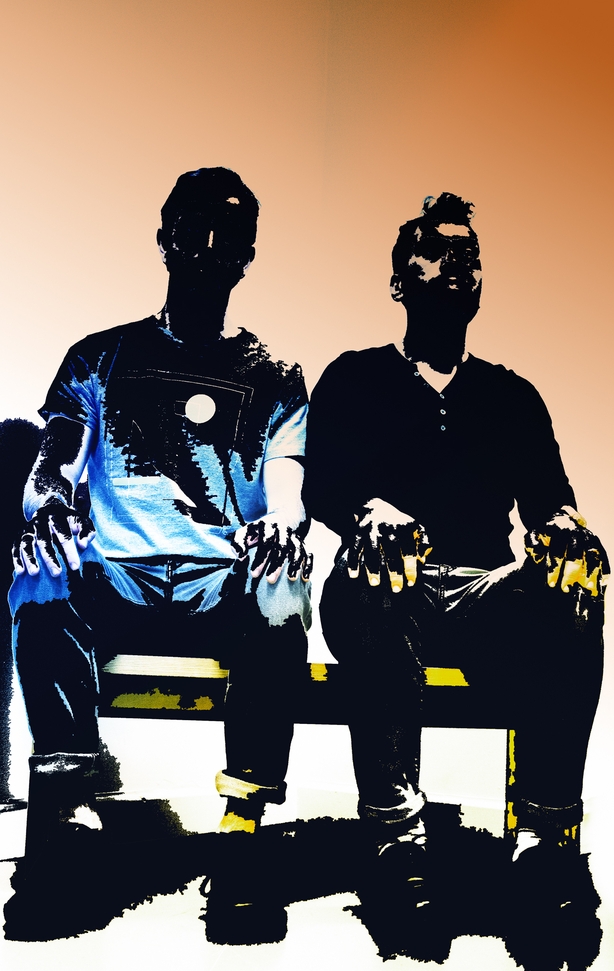 Like The Jesus and Mary Chain ... channelling The Blue Nile ... as they play Depeche Mode covers!
How did you occupy yourself during the coronavirus lockdown?
We made an album and a couple of awesome music videos with our friend Frank, who unfortunately, has an orange for a head, but he doesn't let it bother him too much.
What's your favourite song right now?
Solarised by Jane Weaver. A criminally underrated musician. You should go and buy her new album. It's excellent.
Favourite lyric of all time?
"This is my music, it makes me proud, these are my people, and this is my crowd." - Crazy, Crazy Nights by Kiss.
If you could only listen to one song for the rest of your life what would it be?
Portishead's album Third (arguably the best record ever made) contains a number of songs that would fit the bill. If pushed, we'd pick Magic Doors.
Where can people find your music/more information?
On T'internet . . . look us up here.