Wicklow singer/songwriter has released her new song, Break my Heart. We asked her the BIG questions . . .
Self-produced and mixed, it's a stripped back harmony-driven piano ballad, and Sinead says the song "is to help people foresee and move away from situations that aren't good for them before it's too late and they get hurt".
We need your consent to load this YouTube contentWe use YouTube to manage extra content that can set cookies on your device and collect data about your activity. Please review their details and accept them to load the content.Manage Preferences
Tell us three things about yourself?
I'm a singer/songwriter from Bray, Co. Wicklow, I started writing my own music when I was about sixteen and I am absolutely obsessed with the voice! Anytime I hear anyone singing, my head will turn like lightning. I love hearing people sing and I love singing myself.
How would you describe your music?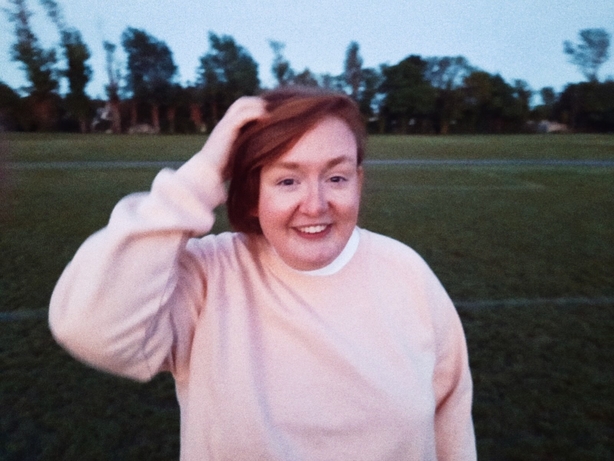 I'd describe it as Indie pop. I love writing songs with catchy top line melodies mixed with honest and blunt lyrics. I write based on my own experiences in life, and I usually end up writing lyrics that can be very conversational and honest. If I don't write like this, the music probably wouldn't be as therapeutic as it is. Sometimes, I describe the music as moody pop because the lyrics and music combined can be quite cut-throat.
Who are your musical inspirations?
I love the vocal arrangements and harmonies of Lorde and Billie Eilish, emotion and lyrics of Damien Rice and Daughter, and driving beat of all the pop songs from 2008 to 2012. Golden era of pop music in my honest opinion.
What are you most looking forward to post-lockdown?
It has to be gigging. Just being able to perform my songs again in a venue without any stress or worries that someone might get sick would really be perfect. My band and I had just started gigging too and our first gig was March 11, 2020, the day before all venues were shut down. Haha. So, hopefully getting back on the gigging scene soon will feel like I've found myself again.
What's your favourite song right now?
Lorde just released her new single in four years called Solar Power. I wasn't 100% sure on it when I heard it first, but it grew on me. Also, because it's Lorde I end up loving anything she does. Now, I love the song. It's a chill Summer song with amazing harmonies at the end.
Favourite lyric of all time?
Not quite sure on this one but the first lyric that came to my mind is 'Keep your head up, Keep your heart strong' by Ben Howard.
If you could only listen to one song for the rest of your life, what would it be?
This one is hard because the answer will probably change tomorrow, but I'll say Beach Baby by Bon Iver. When I lived in Vancouver, we had no data and had to download our music to our phones before we went out. Bon Iver was basically my Vancouver soundtrack. His album 22, A Million just came out so I'd listen to that and some of his older stuff like Beach Baby. I'd say I've listened to Beach Baby for four hours straight without really noticing. Listening to that song freezes time and gives me great clarity. It's attached to sad memories for sure, but it also gives me the chance to process those sad memories too. Now when I listen to it, it really brings me back to my younger silly self . . . like a time capsule but without the heavy, sad feelings. I love it! Haha.
Where can people find your music/more information?
You can find my music on my Spotify, YouTube, and social media pages by searching my name.