Cork-based songwriter Áine Duffy has released her new single, I'll Wear White. We asked her the BIG questions . . .
Áine has played in New York, Toronto, Los Angeles, London, Dubai, Switzerland, Germany, Spain, Belgium, and beyond and has worked with Roger Greenawalt, who has previously produced Bruce Springfield, and Sophie B Hawkins.
We need your consent to load this SoundCloud contentWe use SoundCloud to manage extra content that can set cookies on your device and collect data about your activity. Please review their details and accept them to load the content.Manage Preferences
Áine is currently working with renowned drummer and producer Wayne Sheehy (Cactus World News, Damien Dempsey, Ronnie Wood, Hinterland). Most recently, she has converted an old donkey box into a camper which doubles up as a stage of many impromptu and pre-booked live shows that can literally take place wherever there's a patch of land.
Tell us three things about yourself?
I love building, carpentry and creating projects.
I am really into nature and the native trees and plants in Ireland.
I am big into kindness and wish there was more done for the housing crisis, people can do a lot with a little or if given a chance. I now am finishing my own small passive home with a garden roof.
How would you describe your music?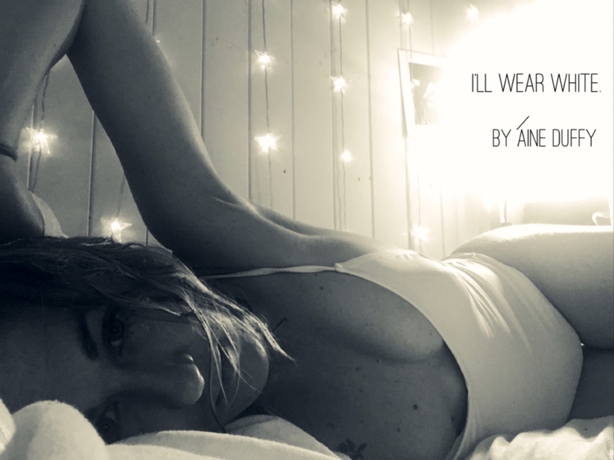 Upbeat, honest, unique, passionate.
Who are your musical inspirations?
Erykah Badu, John Martyn, Nusrath Fateah Ali Khan, Jeff Buckley, Patti Smith, Curtis Mayfield, Yma Sumac, Led Zeppelin, Betsy Johnson, Nina Simone, Minnie Riperton, Ac/Dc, Fat Freddie's Drop, Planxty, Roisin Murphy, Tool, Sinead O Connor, Soundgarden, Chase And Status, Ozomatli, Radiohead.
What are you most looking forward to post-lockdown?
Live music, dancing, sharing stories and having fun. Going to Spain to see my niece and travelling with my guitar.
What's your favourite song right now?
Kwae - Lost In My Boots.
Favourite lyric of all time?
"You curl around me, like a fern in the Spring" - by John Martyn. Simple, memorable, descriptive, beautiful.
If you could only listen to one song for the rest of your life, what would it be?
This is really hard . . . I am torn between The Blacksmith by Planxty 'cos it makes you feel things and Midnight Marauders by Fat Freddie's Drop, so I could be having a boogie and Since I've Been Loving You by Led Zeppelin.
Where can people find your music/more information?
My website, Instagram, Twitter, Spotify, iTunes, YouTube, Facebook.