Tonight's top watches include Dear Gay - a look at letters written to Gay Byrne, some more fixxer-upping on The Repair Shop, a movie-inspired Great British Sewing Bee, and Open House hits Trinity College . . .
Pick of the Day
Dear Gay, 9.35pm, RTÉ One
This is a documentary focusing on the tens of thousands of letters that were written to legendary broadcaster Gay Byrne over three decades.
Quite often, they changed lives and - it's often been argued – they even helped to change Ireland.
It's certainly a very different place to the insular society of the mid-to-late 20th Century.
Using original correspondence stored in the RTÉ documents archive and letters lovingly kept in homes across Ireland, the film tells the story of how 'Uncle Gaybo' became the confessor-in-chief of the Irish people.
It also tells the stories of how the ripples created by each letter grew into a tidal wave of change in the country.
Don't Miss
The Repair Shop, 8.00pm, BBC One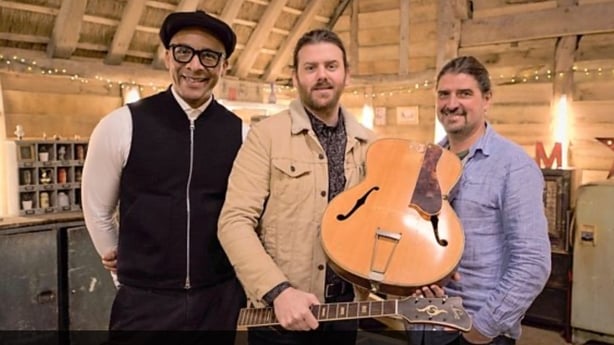 This show is amongst the most BBC things I've ever seen.
On tonight's edition, metalwork expert Dominic Chinea is called in to save a beloved garden bench that is on its last legs.
For owner Margaret, this is where she first met her husband in his mother's garden, and later was the seat her father took when on his tea breaks.
Elsewhere, Steve Fletcher gets to work on an old calculator which is completed jammed-up, Suzie Fletcher gives some much-needed TLC to an antique bridle, and Tim Gunn tries to get a rusty 1930s toy scooter rolling again.
The Great British Sewing Bee, 9.00pm, BBC One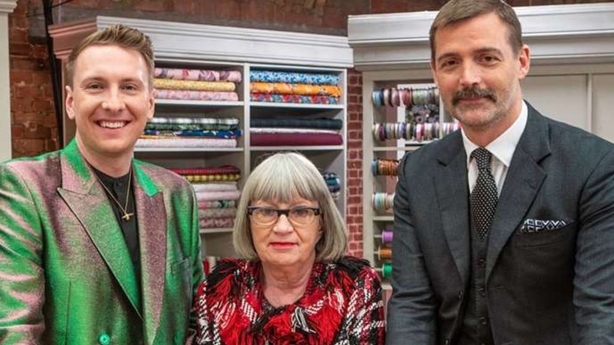 Joe Lycett presents as the contestants create garments inspired by the movies, beginning with a pattern challenge to make Baby's iconic dress from Dirty Dancing.
For the transformation round, the judges take their inspiration from Julie Andrews in The Sound of Music, asking the sewers to turn old curtains into children's clothes.
Things go up a notch or two in the glamour stakes when the made-to-measure task sees them creating dazzling 1970s-influenced disco dresses, as worn by the Dreamgirls.
Open House, 9.20pm, RTÉ2
This series of shorts about diverse spaces in Dublin has been quite informative. This week's location is Trinity College (below), and a far from public space.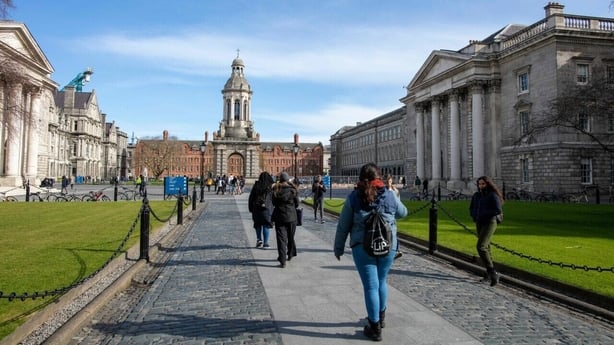 Hidden in the common room on the city centre campus is a bar, inaccessible to the public, designed by deBlacam & Meagher in 1984.
Modelled on the American Bar by Adolf Loos from 1907 in Vienna, this icon of classic modernity is reproduced as a mirror copy.
Shane deBlacam, known as the godfather of Irish architecture, takes us through the story of how this became an offshoot to their refurbishment of the Dining Hall (Richard Castle, 1741) after its near destruction following a fire in 1984.
Location, Location, Location, 8.00pm, Channel 4
More UK-based property porn from Phil and Kirstie (below).
This week, the dynamic duo are catching up with two sets of house-hunters with very different requirements.
In 2010, Carole and Alan, and their daughter Lauren, were casting a wide net over Somerset and Devon.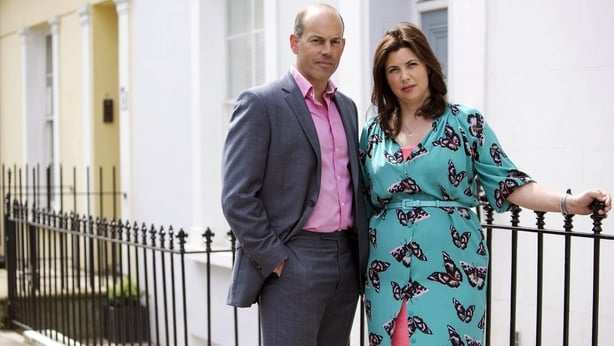 They needed a rural spot to accommodate Lauren's dog training business, as well as a home with the potential to do holiday lets to keep Carole and Alan busy
And in 2019, Ros and Hannah wanted to buy their first home together, but finding somewhere that ticked all of their boxes proved difficult.
Now the programme returns to see how both couples are getting on.
New or Returning Shows
American Insurrection, 10.35pm, RTÉ One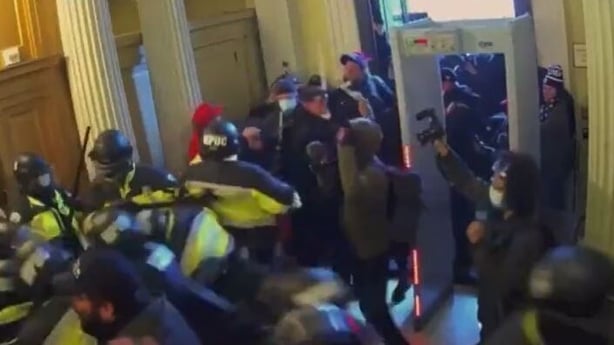 This documentary is an investigation into violence in America, exposing the individuals and ideologies behind a wave of crimes that culminated in the attack on the US Capitol.
Secrets of the Royal Servants, 9.00pm, Virgin Media One
The British royal family have always tried to project an immaculate image, but this documentary reveals what goes on behind closed doors.
Stories from the household's staff include a cook revealing the Queen's surprisingly simple favourite treat and a footman of the Queen Mother recounting his most embarrassing gaffe, involving wine and Princess Margaret.
We need your consent to load this YouTube contentWe use YouTube to manage extra content that can set cookies on your device and collect data about your activity. Please review their details and accept them to load the content.Manage Preferences
Also, historian Kate Williams examines some of the most bizarre and shocking servant duties from ancient times.
As ever with this lot, fans will lap it up. I'd rather eat a corgi sandwich.
Building Britain's Biggest Nuclear Power Station, 9.00pm, BBC Two
This series follows the challenges involved with building the Hinkley Point C (below) in the remote Somerset countryside, the first new nuclear power station in Britain for a generation.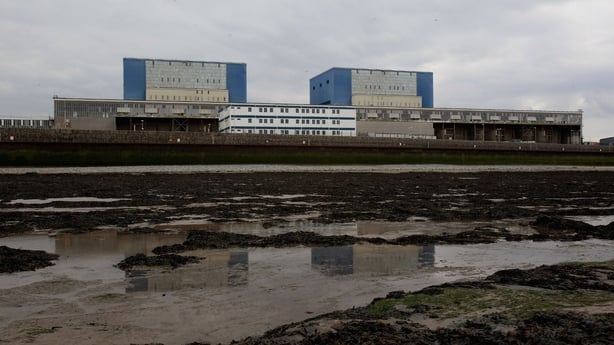 It looks at the engineers, technicians, and the behind-the-scenes staff who are under pressure to keep the project on track, including building the mammoth foundations for the two nuclear reactors, and excavating cooling water tunnels out under the Bristol Channel.
New to Stream
Carnaval, Netflix
Here's a little something from Brazil.
After a breakup, an influencer takes her friends on a free trip to Bahia's vibrant Carnival, where she learns life's not just about social media likes.
We need your consent to load this YouTube contentWe use YouTube to manage extra content that can set cookies on your device and collect data about your activity. Please review their details and accept them to load the content.Manage Preferences
Ending Tonight
Blitz: The Bombs That Changed Britain, 9.00pm, BBC Four
The final documentary in this series investigates the deadly impact of an incendiary bomb that set fire to St Peter's Church in the historic heart of Bristol on November 24, 1940.
80 years later, Geoffrey Serle, who had been attending church with his father when the raid began, recounts their desperate attempt to find shelter amongst the chaos.
The film also uses accounts from the time, recalling how Bristol's firefighters simply could not cope.
Click here for TV listings