Line of Duty star Owen Teale has said he would "love" to bring back his character Chief Constable Philip Osborne for a seventh season of the show.
Although another season of the BBC drama has not yet been confirmed by the show's creator and writer Jed Mercurio, Teale said he is definitely up for another run, especially as it's so "galling" his character has managed to escape justice for so long.
Speaking to RTÉ Entertainment, Teale said of a potential seventh season: "I would love to do it, if he [Mercurio] wants to do it, I would."
Warning: Spoilers ahead for Line of Duty
When the sixth season of the police procedural juggernaut wrapped at the start of May, many viewers speculated that Osborne could have been the main baddie and were fuming he had gotten away with his misdeeds.
He certainly has had form over the years.
In season one, Philip Osbourne kicked off the whole show when he was the leader of the Counter-Terrorism Unit and tried to get Steve Arnott (Martin Compston) to cover up an unlawful shooting by a member of his own team.
My money for 'H' is on Chief Constable Philip Osborne. Hes essentially the villain from the first ever episode and the very reason Steve Arnott winds up in AC-12 and kicks off the events of the show! They've nicked a couple of ACC's so now its the biggest fish of all #LineofDuty pic.twitter.com/60olQv6sDl

— Parker (@Parkersafc) April 27, 2021
The ever-honourable Arnott refused to go along with the lie, leading to him being transferred to the Anti-Corruption Unit 12 (AC-12), where he rightly belonged, in fairness.
Despite this extremely shady incident, Osborne still managed to climb up the ranks to become Chief Constable of Central Police.
His character was largely absent from the proceedings until season six, when he appeared in key archive footage relating to the Gail Vella investigation.
Then there was a big revelation - Osbourne was on the same team as Ian Buckells (Nigel Boyle) and Marcus Thurwell (James Nesbitt) who had been in charge of the bungled investigation into the murder of Lawrence Christopher, which journalist Gail Vella had been looking into prior to her murder.
In another development that raised viewers' suspicions, Osborne planned the overhaul of Anti-Corruption and the merging of AC-12 and AC-3, which led to Patricia Carmichael (Anna Maxwell Martin) being brought in over Ted Hastings' (Adrian Dunbar) head.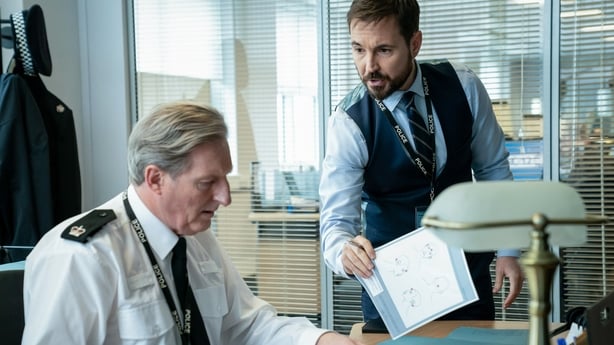 It certainly looks like Osborne could have been pulling the strings in the background for many years.
When asked what Teale thought of his character he didn't mince his words.
"He's a most beautiful man with a wonderful nature who would not harm a fly," he started with a laugh. "No, come on. I feel pain that he's got away with it."
However, the Welsh actor isn't sure if Mercurio is planning to treat viewers to more episodes.
"For this moment, whether he [Mercurio] will now to add to it and do something, I don't know," Teale continued.
"When you're as talented as Jed at writing television drama you can't do anything else.
"The way he's left it, that that character has escaped justice, is galling, frustrating. He's the guy who abused Steve Arnott in the first season!"
My money is 100% on Philip Osborne being the inside man pulling all the strings from the top in #LineOfDuty pic.twitter.com/2cRtthlOIr

— Sam Skilton (@TheSamSkilton) April 11, 2021
It's clear that if a seventh season is green-lit, his character would be central to the plot.
"I would love to do it, if he [Mercurio] wants to do it, I would," Teale said. "Just to see, if you go up that high, once it goes that high up the status, then who are the others? That's fascinating.
"You get into politics, and the bigger world and how they look after each other. And I think he's [Jed] more than aware of all that, so we'll see what he does. I hope he does."
Meanwhile, Mercurio has hinted that a seventh season could revolve around Osborne.
Speaking to Den of Geek, he said: "I think that if there is more Line of Duty then clearly there's potential there.
"He's someone who retains high office who is an outright liar and has been involved in corruption in the past in terms of the Karim Ali case and the Lawrence Christopher case.
"Clearly there would be potential there if we wanted to explore it, but it's too early to say whether we ever would."
Teale, who is probably best known for playing Ser Alliser Thorne in Game of Thrones, can next be seen alongside Toni Colette and Damian Lewis in Dream Horse.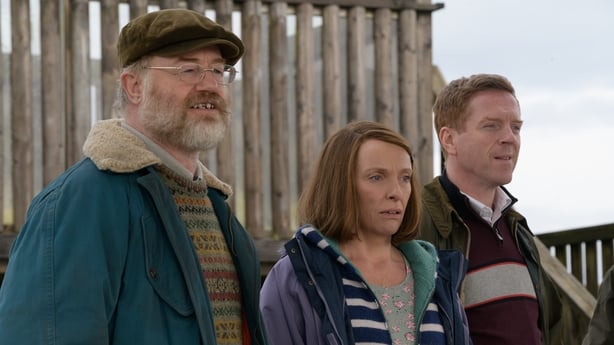 Keep an eye out for our full interview with the Welsh star later this week.