Edward Grimes of Irish pop duo Jedward has said he is still "dying inside" after he underwent an emergency appendix operation last weekend.
Important message: pic.twitter.com/BKuOiHurP1

— JEDWARD (@planetjedward) May 25, 2021
The 29-year-old has posted a selfie in which he appears to be well on the road to recovery but told fans, "I want you all to know that just because I've shaved, put a bit of concealer on, put eye drops in to make my eyes look white, it does not mean that I'm not dying inside."
He added, "[I'm] literally going through so many symptoms so I think just in life in general even if people put up strong faces does not mean that they're not going through darkness inside or health conditions.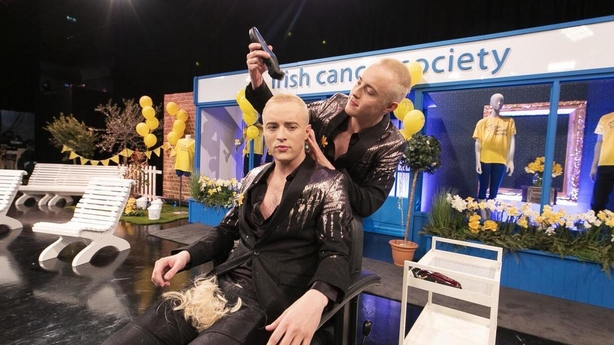 "So let this be a lesson to everyone that we're all close to the water line whether that is about to cry or anything so just be kind to everyone."
In a further Instagram post, he revealed, "I'm like a soda dispenser down there, it's fizzy, it's really disturbing but I'm going to get through it."
Edward had shared a picture of himself in his hospital bed and said he was in "excruciating pain" which he'd never felt before and that it was a life-threatening situation.
"I'm grateful it was caught in time just knowing the feeling that your body and your appendix can lead to you poisoning yourself is insane. Don't brush off the key signs from your body as health is everything," he said.
After he was discharged on Monday, Grimes claimed that he had been visited by what he believes to be his dead relatives, welcoming him back after his surgery.
Just had immediate surgery to remove my appendix it was a Life threatening and scary situation but I'm grateful the emergency team have operated on me and stopped the agony. I'm healing and on the road to recovery! pic.twitter.com/ZylRxm6Alu

— JEDWARD (@planetjedward) May 22, 2021
"I'm back home and I've seen two white spirit auras radiating energy in my room. Honestly think it's past family members welcoming me back," wrote on social media.
"I'm not an expert in the area but I know the energy I felt and it was very present. This has happened in the past in two other locations so I know what I'm seeing."