Call the Midwife's Irish star Megan Cusack has reassured fans of the BBC One Sunday night favourite about her character, Nancy Corrigan.
The 25-year-old from the Cusack acting dynasty - her father is theatre producer Pádraig Cusack - joined the Ryan Tubridy Show on RTÉ Radio 1 on Tuesday to reflect on her big break - and to calm fans' nerves about trainee midwife Nancy.
"Don't look at me like that.." Oh Nancy… ❤️ @BBCOne #CallTheMidwife @BBC @BBCiPlayer pic.twitter.com/ZYt7j4pu3w

— Call the Midwife (@CallTheMidwife1) May 23, 2021
Warning: spoiler alert!
When one fan texted to ask whether Cork woman Nancy was going to stay in the show after last Sunday's bombshell episode, Cusack replied: "Nancy will be returning."
The season finale is on BBC One this Sunday.
As she looks ahead to season 11, Cusack explained that she tries not to think about the fact that the show pulls in eight million viewers.
"That's a bit nerve-wracking," she said.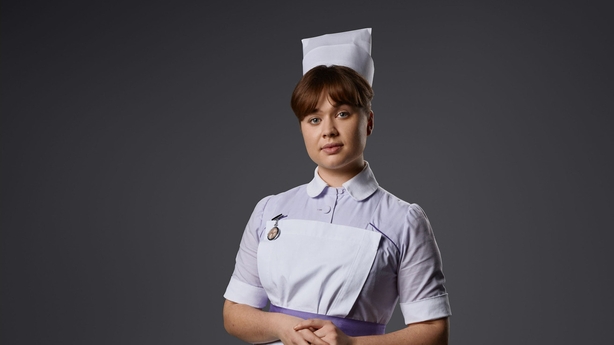 The Skibbereen native added that the interest in her character has bowled her over.
"No-one's come up to me in person, but I've had some very lovely messages online from people," she enthused.
"The show has such a following, and they're diehard fans. It was slightly unexpected. People are making little videos and stuff like that, putting music in the background. And I'm there looking at this going, 'This is mental! What's going on here?!'"