Kate Garraway has updated people on her husband Derek Draper's health after he moved back home last month to continue his recovery from Covid, saying he is still "devastated" by the illness.
Draper currently needs 24-hour care at home following his year-long battle with coronavirus.
The Good Morning Britain host appeared on The Andrew Marr Show on Sunday and said of her husband: "He came home on April the 7th so we're a few weeks into it now. How is he? Look, he's devastated by Covid.
"He can't really move, his communication is very minimal. There are moments where there's up, you feel you know he's in there. He has a lot of memory. But the accessing of it is very limited."
She added: "He's a long way from the Derek Draper that you know Andrew but he's home and he's alive, he's asleep now."
Host Andrew Marr replied: "Give him all our love and all our very best wishes."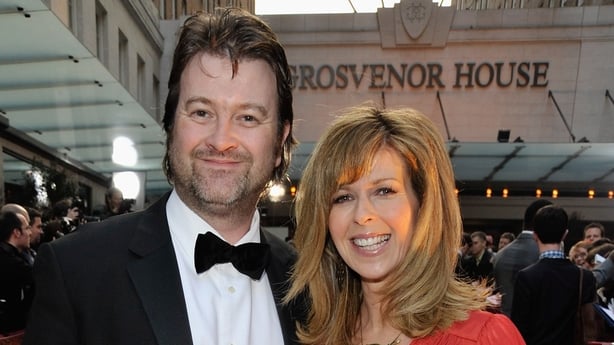 Draper, a former political adviser, was admitted to hospital in March last year with coronavirus symptoms, before being placed in a coma.
Doctors told Garraway he was the most seriously ill person they had seen who remained alive.
In March, Garraway made a new documentary, Finding Derek, in which she discussed her fears around her husband returning home and met experts, NHS staff and those suffering from 'Long Covid'.
She also published a book, called The Power Of Hope, detailing "the raw and emotional story" of her husband's illness.