Italy have won this year's Eurovision Song Contest with their song Zitti E Buoni (Shut up and Behave), which was performed by rock act Måneskin.
Following a nail-biting final, which saw them vie for the prize with runners-up Switzerland and France, the band, clad in leather lederhosen and eyeliner, accepted the award, saying, "We just want to say to Europe and the whole world - rock `n' roll never dies!!!"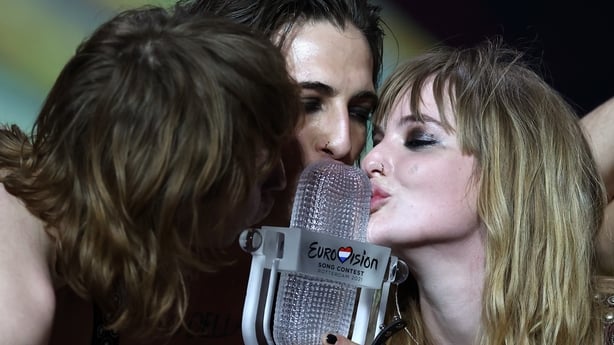 The event, which took place under strict Covid-19 protocols in Rotterdam, The Netherlands, saw the public vote carry the day for Italy, who won with 524 points.
They were followed by Switzerland and favourites France in second and third place.
Congratulations to @Raiofficialnews for winning the 65th @Eurovision Song Contest! 🏆 @thisismaneskin's winning song Zitti E Buoni received 524 points! Toutes nos félicitations 🎉

We look forward to joining you in Italy next year! 🇮🇹https://t.co/2Mi6wqJSDq #OpenUp #Eurovision pic.twitter.com/QSBrGIIAqv

— EBU (@EBU_HQ) May 22, 2021
The UK's song, Embers, which was sung by James Newman, received a crushing nul points from both the juries and the public vote.
The Eurovision Song Contest as it happened
He is the only Eurovision act to receive zero points after the juries of all 39 countries allocated their 12 points.
There was shock in the Ahoy Arena as Spain and Germany also earned zero points on the night from the public vote.
Winner Eurovision Song Contest 2021 is... @thisismaneskin - Italy 🇮🇹🔥💥 // #esc2021 #eurovision @songfestival @Eurovision pic.twitter.com/JXc1dGI4TZ

— Nathan Reinds Ⓒ (@NathanReinds) May 22, 2021
Saturday night's contest took place after last year's event was cancelled - for the first time in its 64-year history - due to the pandemic.
Måneskin, which is Danish for 'moonlight, are the first group to win the competition since 2006.
The band hail from Rome, and consist of lead vocalist Damiano David, bassist Victoria De Angelis, guitarist Thomas Raggi, and drummer Ethan Torchio.
They band rose to fame after ending up second in the eleventh season of the Italian version of talent show X Factor in 2017.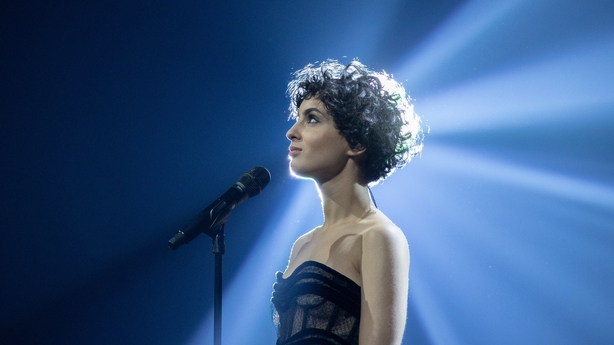 There was heartbreak for French singer Barbara Pravi, who was the favourite to win and who came agonisingly close to ending her country's 44 years of hurt since its last Eurovision win with her emotional song Voila.
Highlights included Norway's contestant Tix, who took to the stage in huge white angel wings, and who takes his stage name from the tics that he suffers as a result of having Tourette's Syndrome.
Cyprus' entry, El Diablo, had been accused of blasphemy and satanism by the Cyprus Orthodox Church and religious groups.
Russia's contestant Manizha has angered conservatives with her song Russian Woman. As part of her elaborate stage show, she wore a huge Russian doll-style dress that burst open to reveal the singer in a red boiler suit.
The pandemic had threatened to cancel the event for the second year running after some acts were forced to miss key rehearsals or even live shows after they tested positive for Covid-19.
Covid restrictions meant that only 3,500 fans were allowed into the Ahoy Arena in Rotterdam to watch the show.