Dublin-based, Tipperary-born singer-songwriter Pauric O'Meara has released his latest single, Final Say. We asked him the BIG questions . . .
Produced by Michael Heffernan (The Script, The Coronas, U2, Dermot Kennedy, Gavin James), Final Say is an exploration of a relationship that was prevented from reaching its full potential as a result of external circumstances.
We need your consent to load this Spotify contentWe use Spotify to manage extra content that can set cookies on your device and collect data about your activity. Please review their details and accept them to load the content.Manage Preferences
Speaking about the track, Pauric says, "I wrote this song about my own raw emotional experience of losing somebody I loved that I tried my hardest to hold onto, eventually realising the love was one-sided and how the final say was beyond my control."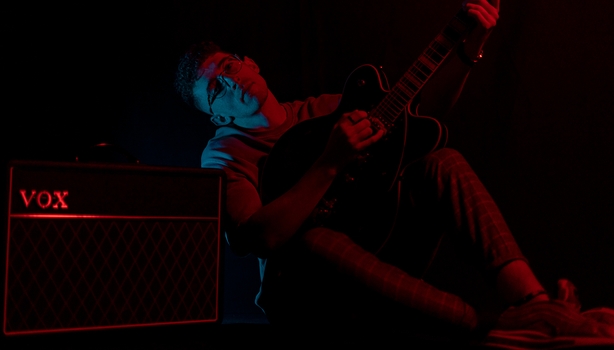 "In order to carry on, or move on, it's important to go either way with a clear mind or conscience so that all involved can hold their heads up high, and essentially, have the final say."
Pauric, who has appeared on The Voice, released his single, Techno or Rnb, as well as a well-received EP, Looking forward to Hindsight, last year and has played support to Hermitage Green, Hudson Taylor, Billow Wood, Amazing Apples and HAWK.
He plays Whelan's, Dublin on December 10th (sold out) and Winthrop Avenue, Cork on November 26th.
Tell us three things about yourself?
I grew up on a farm in the countryside in Tipperary, I have been living the big city life for five years now, and I tend to spend the majority of my free time either on a stage or a plane!
How would you describe your music?
My music takes listeners on a journey of euphoria. Personal experiences accompanied by catchy hooks and driving melodies. When writing a song, I always ask myself two questions, what can I take from this? And what will the listener take from this? I will always try and catch the mood and capture the feelings through the instrumentation and melody, and then hit that home with my lyrics.
Who are your musical inspirations?
I always find this question the most difficult to answer, as for me there are so many figures from so many genres of music, from different times in my life. If I had to pick, it would need to be two. I would go with electronic Belfast duo Bicep for my sheer love of their creations and ability to fuse layers of sounds together. My second choice would be the main man Sam Fender. A down to earth guy who seems to take everything in his stride, releases real music and all with a smile on his face. I guess I'd like to think I have similar traits, comparable musical qualities and would approach life with the same attitude.
What are you most looking forward to post-lockdown?
Gigs. Getting back on that stage and just hearing my lyrics being sang back to me. As much as I have missed so many aspects of my life, my family, friends, travel, the craic in the pub, I just feel like when the stage was taken away from me a big part of me left with it, and I can't wait to get that back!
What's your favourite song right now?
Tom Misch - It Runs Through Me. Ever see the people out for a walk singing along aloud to what's in their headphones? Well, that's me. Listening to that song. Can't get enough and is the definition of feel good.
Favourite lyric of all time?
''Eight years old with a replica gun, Pushing in my skull saying, You're gonna kill me if I tell, Never did and I never will, That house was living hell'' - Sam Fender - The Borders. Such power and relatability. Highlights the bond that makes you brothers. Always there no matter how tough the going gets.
If you could only listen to one song for the rest of your life what would it be?
The Kooks – Naïve. I've been listening to it almost every day since I was old enough to listen to music, and I don't see that changing anytime soon. Classic.
Where can people find your music/more information?
@pauricomusic is where you will find me on any socials. Pauric O' Meara Music if you want to be official about it. Loads of new music in the pipelines, loads of gigs in the pipeline and loads of me spoofing through the camera. Well worth a follow, but don't take my word for it!
More music news, reviews and interviews here