The full trailer for the eagerly-awaited Friends reunion special has been released ahead of the programme's premiere in the US on streaming service HBO Max on 27 May.
The special sees stars Jennifer Aniston, Courteney Cox, Lisa Kudrow, Matt LeBlanc, Matthew Perry and David Schwimmer joined by a host of special guests as they reflect on the iconic comedy show.
Lady Gaga, Justin Bieber, David Beckham, Elliot Gould, Tom Selleck and Pakistani female education activist Malala Yousafzai are among the guests.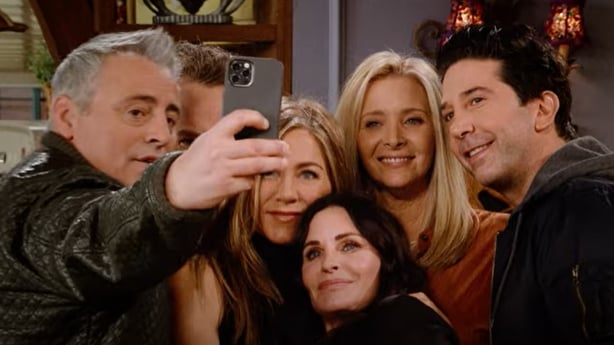 Courteney Cox, who played Monica Geller on the show, which ran from 1994 to 2004, recently said it was "emotional" filming the reunion.
Appearing on The Ellen DeGeneres Show, she said: "It was unbelievable, so emotional. It's an unscripted reunion, but we got to be on Stage 24 for the first time, all of us, in I forgot how many years - 15 years? Seventeen years?"
Asked if it had brought back lots of memories, she said: "I have the worst memory. Everything came up that I forgot about.
"But it was great. It was really fun. We had a lot of special surprises, and it was fantastic. It really was."