Irelands Eurovision hopeful Lesley Roy has said that representing her country at this year's contest has "started to hit home" and that it's "not some imaginary fairy-tale in my head".
Speaking from the Rotterdam Ahoy, where Tuesday and Thursday's semi-finals and Saturday's final take place, she said, "Everything I have worked so hard for with this team has been leading up to here and I can't believe we are down to just a day before the semi-final. The jury final is tonight, which is so important, so these two days are the big days.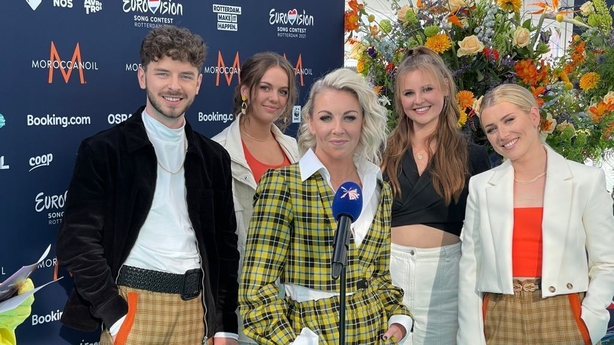 "I think that getting to go on the Turquoise Carpet on Sunday night meant that it really all started to hit home, and feel real, not some imaginary fairy-tale in my head.
She added, "There were fans there on the street at a distance as we went in and left, and that is just such a boost to feel that support and excitement around the whole event, it really does make it feel like something special and something that people are really excited about.
Lesley also spoke about the "Postcard" which intros her song and will be played before her performance of her song Maps.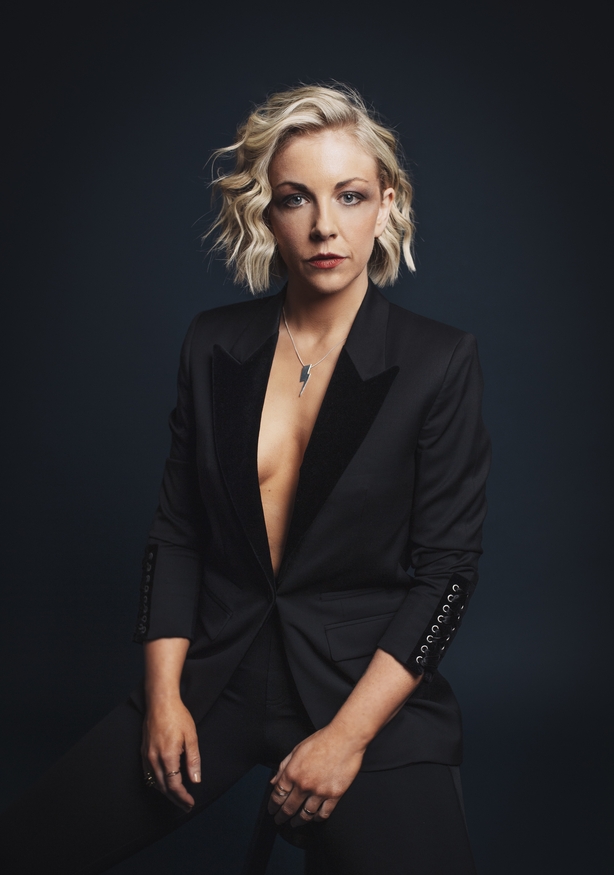 "I think that's when it really hit home to me that this is happening," she said. "I'll be honest, I was bawling, just so emotional watching it. I was thinking about Marty Whelan giving the commentary over it and people at home tuning in and I just got so teary - it caught me off guard."
"I will be watching it back, whatever way things go, and I just know I will be floored hearing Marty's voice giving the commentary. It's tradition, the child in me that watched it, I get emotional about it."
Speaking about the support of her friends and family back home in Balbriggan, she said, "I know that there are people I wish could be here, but I think everyone is just happy at this stage that we are here.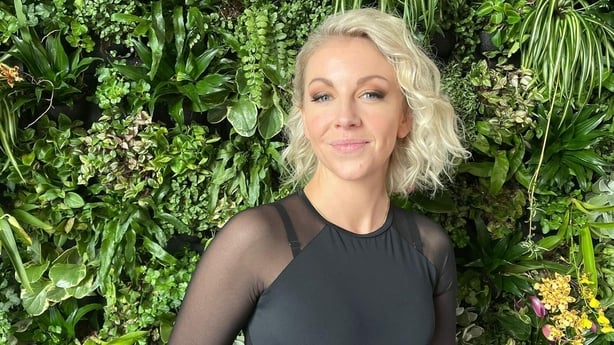 "All the crew at home in Balbriggan have the flags and posters out, but I've told them I don't want to see any pictures until afterwards because I think I'd lose it! It's so emotional. I know that they will be cheering me on and just to know that I have that support is incredible."
Asked about her final preparations before she hits the stage on Tuesday night, she said, "There will be lots of hot water, lots of warming up and trying to keep the vocal cords as warm as possible all day, since it is a long day to wait to do the show.
"I will be trying to keep the energy fairly lowkey until the afternoon and just chill out as much as possible, but I'm so excited to get up there and for everyone to see this."
We need your consent to load this YouTube contentWe use YouTube to manage extra content that can set cookies on your device and collect data about your activity. Please review their details and accept them to load the content.Manage Preferences
Following news that members of the Polish and Icelandic Eurovision delegations had tested positive for Covid, Lesley said, "We just want to send our support to those acts and delegations, we are all in the same boat when it comes to testing etc, and it just brings it all home.
"We are thinking of them and hope that they get to perform, we really feel for them. We are all tested every 48 hours, we are in bubbles within bubbles to be honest, we don't really see anybody else from other countries - it's hotel to the Arena and then straight back to the hotel again. People are being so, so careful - we have to be - we have all worked so hard to get here."
You can watch the first Eurovision semi-final on Tuesday, May 18th at 8.00pm on RTÉ2