Matt Damon has commented on the rumoured romantic reconciliation between his childhood friend Ben Affleck and Jennifer Lopez, saying, "That Would Be Awesome".
Appearing on the Today show on US channel MSNBC on Tuesday morning, Damon (50) said "I hope it's true" but was good-humouredly refused to be drawn any further on the issue.
"I love them both. I hope it's true. That would be awesome." -Matt Damon on speculation that Jennifer Lopez and Ben Affleck have rekindled their relationship pic.twitter.com/GPbmZX9fQT

— TODAY (@TODAYshow) May 11, 2021
Damon was asked by the show's co-hosts Savannah Guthrie and Hoda Kotb about Affleck (48), who was recently reported to be spending time with his former fiancée Lopez (51).
"There's not enough liquor in the world for you to get me to say something about that," Damon, who is currently in Australia, replied.
Asked how he had heard about the news that Lopez and Affleck, who were engaged nearly decades ago, might be rekindling their romance, he said, "I just heard you guys. I was sitting here waiting to come on TV. This is the first time I've heard about it."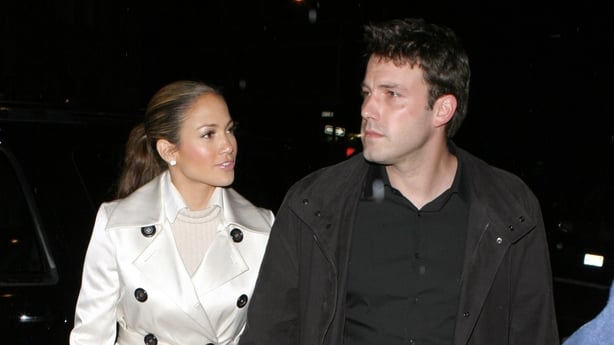 "What did you think?" he was asked.
"It's a fascinating story," Damon replied, to laughs from Kotb and Guthrie.
However, he added, "I hope it's true. I love them both. I hope it's true. That would be awesome."
Damon's comments come after Lopez and Affleck were spotted holidaying in Montana and after they were seen together outside her Los Angeles home in late April.
The pair had a short-lived engagement in 2002 and co-starred in Jersey Girl and Gigli. However, they called off their 2003 wedding just days before they were set tie the knot, then officially split in January 2004.
Lopez and ex-fiancé Alex Rodriguez released a joint statement on April 15th announcing the end of their engagement.
Affleck previously dated actress Ana de Armas, but they split in January after first being romantically linked in early 2020.