A well-known Cork music venue has marked the 18th anniversary of the death of Jimi Hendrix bassist and former local resident Noel Redding.
DeBarra's Folk Club in Clonakilty has published Magically Real - Noel Redding in West Cork, a short story by local writer Dave Lordan, which recalls how the late bass player came to settle in nearby Ardfield and how he would regularly visit the venue.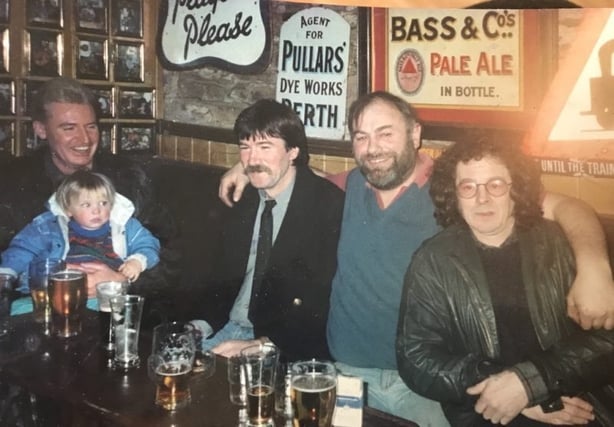 Redding, who died, aged 57, in 2003, played bass with the classic power trio The Jimi Hendrix Experience from 1966 to 1969 and recorded three landmark albums with the legendary band, Are You Experienced, Axis: Bold as Love, and Electric Ladyland.
After quitting the trio in 1969, Redding formed the short-lived group Road in the United States, which released a self-titled album before he re-located to Clonakilty in 1972.
There he formed the Noel Redding Band with former Thin Lizzy guitarist Eric Bell, and they released two albums. Redding, who was born in Kent, had largely removed himself from the music business by the 1980s but he would later perform around Clonakilty with wife Carol Appleby.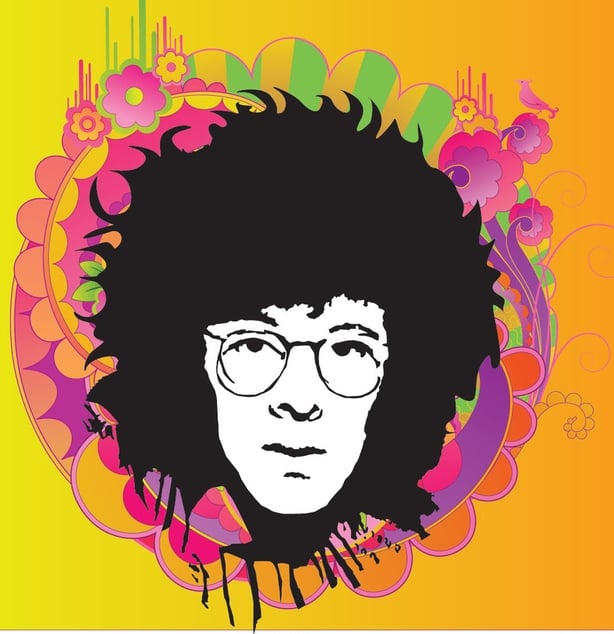 Lordan, a freelance writer from Clonakilty, is currently helping DeBarra's document and preserve the folk club's oral history as well as the local community's stories and memories. Magically Real - Noel Redding in West Cork launches a new section on the venue's website.
"There are, of course, many people, and venues, that can justifiably claim to have contributed to the artistic utopia that West Cork had become by the late 1980s and has remained ever since," Lordan says.
"It should be noted that Noel Redding - a great but humble man - never personally claimed any kind of predominance for himself over the domain of local creation. Yet, who can deny that had Noel and his effusive partner Carol Appleby not arrived out of the blue in Ardfield in 1972, and had they not set about electrifying the local music scene in the years after that, a lot of great nights might not have happened or at least not happened in such an exciting and memorable way?
Read the full story by Dave Lordan here.
Anyone with a musical memory of the venue or Clonakilty, which can also boast folk singer Roy Harper and Cloud Atlas author David Mitchell as local residents, is being asked to contribute, by emailing eolas@debarra.ie.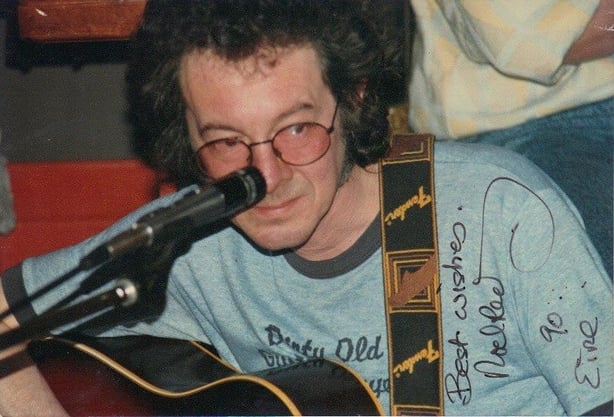 Ray Blackwell from DeBarra's Folk Club says, "This is a project we have been dreaming about for a long time, and we're working with Clonakilty writer and poet Dave Lordan to see it through."
"The first instalment Magically Real - Noel Redding in West Cork is a tribute to Noel and the many gifts he brought to, and received from, our West Cork community. This will go live on our website on May 11th and available for all to enjoy for free. I think you'll get a kick out of it."
DeBarra's have also launched a new website and various offerings online.
We need your consent to load this YouTube contentWe use YouTube to manage extra content that can set cookies on your device and collect data about your activity. Please review their details and accept them to load the content.Manage Preferences
"It has been a really tough year for many and at this stage, sure, it's kind of hard to get excited about a website," Ray adds.
"But in the spirit of uplift occurring around the country at the moment, why not? Certainly its big excitement for us here at DeBarra's, like everyone else we've had to pivot as best we can over the last 14 months and our new site DeBarra.ie now houses our online shop, as well as our new box office for online ticket sales for both 'live-streamed' virtual gigs and 'live, in-person' REAL gigs (fingers crossed emoji!).
"We've also added a membership option, which offers people the choice to join and become a supporter of DeBarra's Folk Club."