The fourth season of the Elisabeth Moss-starring dystopian drama The Handmaid's Tale comes to RTÉ2 and RTÉ Player tonight, watch a sneak peek here.
***Spoiler Alert!***
This season sees Moss' June strike back against the totalitarian regime Gilead as a rebel leader, alongside her fellow fugitive Handmaids, but the risks she takes lead to dangerous and unexpected new challenges.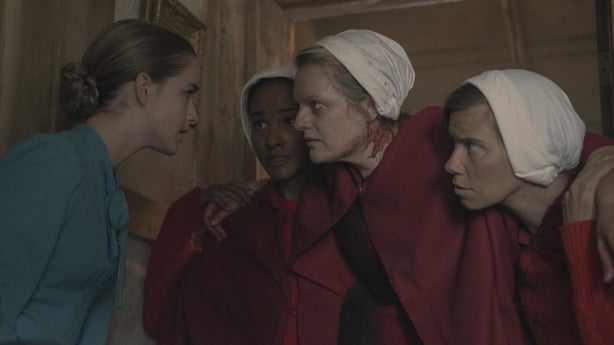 On the run, after the end of season three, a critically injured June and the fugitive Handmaids find refuge at a farm, where June is nursed back to health and restores her role as the women's leader.
In Gilead, an imprisoned Lawrence (Bradley Whitford) tries to avoid a death sentence and Aunt Lydia (Ann Dowd) reels from the loss of 86 children on the Angels' Flight.
Commander Waterford (Joseph Fiennes) and his wife Serena (Yvonne Strahovski), in custody in Toronto, lern of June's feat.
The Handmaid's Tale comes to RTÉ2 and RTÉ Player this Thursday at 10.30pm.