With Fortitude, France's Gojira have chosen a title that sums up 2021 - and are also making their bid for metal album of the year. Recalling the spirit of Sepultura's landmark 1996 record Roots, the environmentally-themed opus is arguably the band's best work to date. Originally due to be released last May, its arrival a year later now feels like perfect timing. Singer-guitarist Joe Duplantier tells Harry Guerin about his hopes for a better future.
This felt like a different vibe to our other albums.
On Fortitude, I felt different, more centred, more present to what I was doing. We're growing as artists, as people. Our context is constantly changing too. We always want to make the best album of all time. I think it's the best [same] for every single musician in the world when they record. But then, it's a hit or miss! Why did we pick this idea instead of this idea? Why did we record this way instead of this way? All these questions, all these little differences that make, in the end, the big picture. It's hard to decide to make a groundbreaking album or to make a hit song! Everybody's trying hard, but sometimes it happens and sometimes it doesn't. I think something subtle needs to be aligned somehow - the chakras need to be aligned and turning their wheels in a proper way! The stars need to be aligned, or you need to be suffering the right way!
If there is one lyric that sums up the album, I would say it's in the song The Chant: 'Wake up to the sound of doom'.
I think it sums up what this album is. It's an inspiration to be strong - empowerment. It's also a wake-up call. Let's do something all together - something that is beautiful, something that is meaningful. Let's use our consciousness. Let's look at each other with consciousness and care and compassion instead of just staring at our phones all day. Let's be more patient and be more humble. Let's stop torturing animals. Let's slow down all that frenzy.
We need your consent to load this YouTube contentWe use YouTube to manage extra content that can set cookies on your device and collect data about your activity. Please review their details and accept them to load the content.Manage Preferences
The last year has pushed me to be more vocal about what I think, what I stand for.
I have a tendency to put forward 'the poet' in me, and now I feel like the activist, the vegan, needs to express himself a little more. I have a tendency to be more private about these things, even though if you read between the lines in our songs there's always a message. I'm usually very careful and respectful to the audience. I don't want to push them, I don't want to challenge them too much; I just want to inspire them with respect. This time, especially in this context of interviews and promoting the album, I'm not scared to tell people to go vegan! Before, I was very concerned that people would love me and I was scared to be annoying. Now, I decided it's ok to say what I think and be a little more political, a little more vocal about what I deeply think. It doesn't mean I'm going to lose everybody. Being vegan means something on so many different levels to me: it's attached to the environmental crisis [and how] the destruction of the Amazon Forest is directly linked to the meat industry.
I don't want to be a preacher or come across as pretentious.
I'm so miserable in so many ways in my life and I'm not a super person! I have a lot of energy and I'm inspired. I want to do good, but a lot of times I end up doing the wrong thing or saying the wrong thing to somebody, or I upset my wife all the time! I'm miserable - like all of us! But I really, truly believe in my heart that this whole movement that often is misunderstood - people think that vegans are annoying, they're extreme - is a revolution.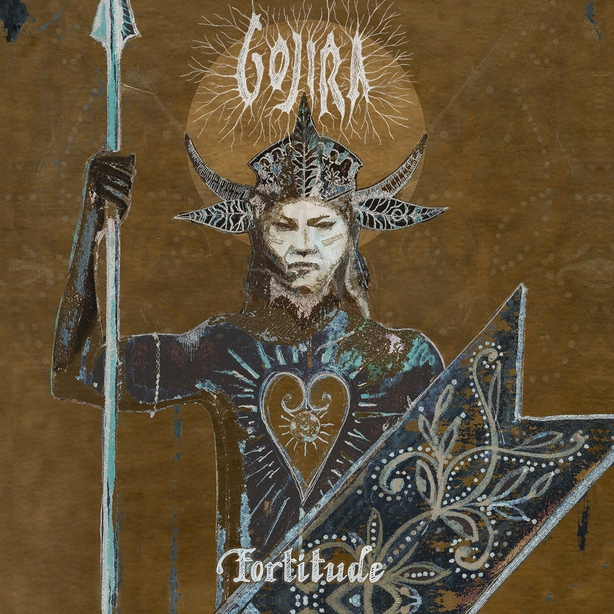 I think it's time to give rights to animals and to question ourselves: what are we to this planet?
Are we an animal? Not really, we're not in the food chain anymore. We're on top of everybody, even though we're weak and we need clothes and houses to protect ourselves. We're super weak compared to an earthworm! We detached ourselves from the animal realm and even from nature. We talk about nature like it's a separate thing. It's very strange what we are as humans, but we have this divine potential of love and compassion and deduction. We're using only 10% of our brain for the most intelligent of us. So, there is room for evolution. I definitely won't shut up about it and I want to tell people to rethink every little thing they do all day. We have the power! I see the beauty and potential we have.
I was always sensitive to the Amazon Forest.
As a kid, I remember watching documentaries about how a thousand football fields are disappearing a day or whatever - incredible numbers and facts. We saw the flames in the Amazon and it's very symbolic to see this beautiful forest burning. It doesn't mean the problem is just wildfires; the problem is deeper than that. It's 'Why are there fires?' It's like we're on a boat and there's a big hole underneath the boat and we're drowning and everybody's staring at their phones.
We need your consent to load this YouTube contentWe use YouTube to manage extra content that can set cookies on your device and collect data about your activity. Please review their details and accept them to load the content.Manage Preferences
We wanted to do something with our song Amazonia so we're working with the Articulação dos Povos Indígenas do Brasil (Brazil's Indigenous People Articulation or APIB), an organisation that represents hundreds of ethnic groups in Brazil and is indigenously-owned.
Instead of asking the record company to find an NGO that would help or whatever, do donations, we decided to take it a step further. I did a Zoom call with Sonia Guajajara of the APIB and 15 other indigenous leaders. It was incredible. I was so humbled I was almost shaking. It was three hours long. We went through all their problems. They were super, super thankful and I was a bit surprised to have that much attention from them after saying, 'Hey, I want to help'. Turns out, not a lot of people are helping. They were pretty much amazed that somebody was interested in helping.
I felt Gojira could really make a difference. So far, we've raised $200,000.
One of my guitars went in an auction for $27,000. Robert Trujillo [from Metallica] donated a bass, Korn, Mastodon, Rage Against the Machine [all donated for the auction]. Slash donated a guitar and a hat. All these little things are making me so happy. I'm hoping to reach $500,000. If that's the case, it's going to make a lot of little projects, handled by an amazing indigenous leader. No percentage will go to pay somebody's salary or bank transaction or all the fees that you usually have to pay for an American NGO or a French NGO. Everything will go directly to the tribes. If everyone does a little thing, it will become a big thing? Absolutely - that's my point.
Fortitude is out now on Roadrunner Records.