Tonight's TV tips includes What's Another Year: The Life and Times of Shay Healy, The Secret Lives of Slim People, and the final episode of Bent Coppers: Crossing the Line of Duty . . .
Pick of the Day
What's Another Year: The Life and Times of Shay Healy, 10.40pm, RTÉ One
The acclaimed, much-loved Eurovision-winning songwriter and former RTÉ broadcaster Shay Healy died, aged 78, earlier this month.
In this one-hour documentary - originally broadcast in 2014 - Shay, along with friends, colleagues and family members, looks back on a long, distinguished and occasionally turbulent life and times.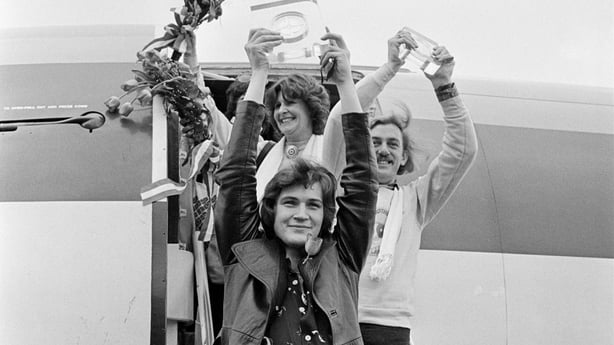 Since the 1960s, Shay Healy has played his part in commenting on many aspects of Irish life.
Through his songwriting, journalism, programme-making and all-round mischief-making his has been a unique contribution to Irish popular culture.
Contributors include Booker Prize winner Anne Enright, journalist Ann Marie Hourihan, Riverdance creators John Mc Colgan and Bill Whelan, iconic Irish songwriter Paul Brady, legendary balladeer Paddy Reilly and multiple Eurovision Song Contest winner Johnny Logan.
What's Another Year will also be available on the RTÉ Player.
Don't Miss
The Repair Shop, 8.00pm, BBC One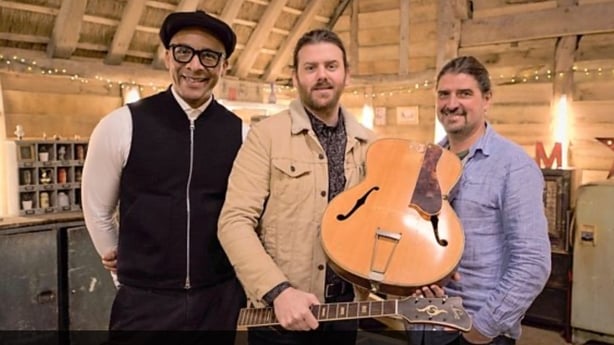 Jay Blades and the experts are back to work on more heirlooms to bring them, and the memories they hold, back to life.
Dominic Chinea faces the heavy-duty task of repairing a seized-up retro roundabout that reminds its owner Stella of her three daughters' childhoods.
Wood expert Will Kirk is amazed when a First World War dominoes set, thought to have been played in the Christmas truce of 1914, arrives in the barn.
Suzie Fletcher uses her leather skills on a 19th-century women's side saddle bought in Texas, and Julie and Amanda need the help of mechanical maestro Steve Fletcher to fix a broken teddy bear.
Great British Menu, 8.00pm, BBC Two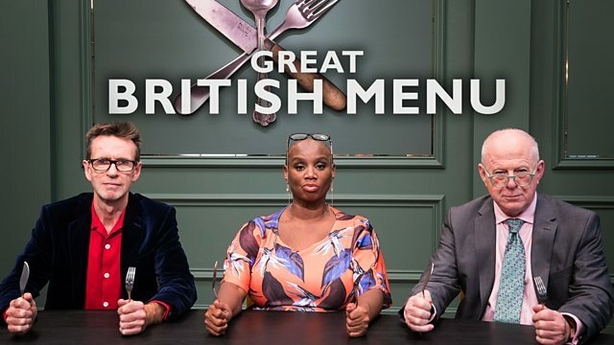 There's an Irish flavour to this week's show, which is subtitled Northern Ireland Starters.
Chefs Paul Cunningham, Phelim O'Hagan, Gemma Austin and Andy Scollick compete for Northern Ireland with canapes, starters and fish dishes inspired by British invention and innovation.
Given Belfast's renowned connection with the Titanic, there is much luxury maritime inspiration to be drawn, but the chefs also plunder a long and varied list of local inventions.
New or Returning Shows
GunPlot, 9.35pm, RTÉ One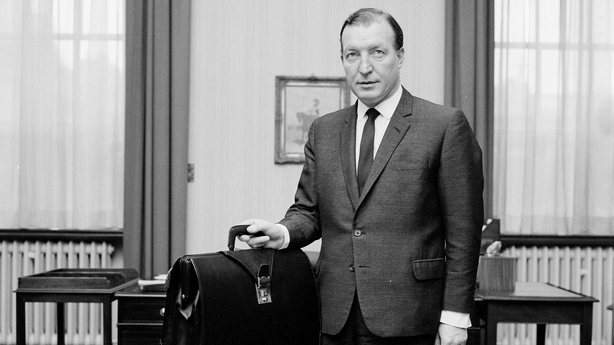 Already available on the RTÉ Player, this documentary series examines the Arms Crisis, a 1970 political scandal involving an alleged conspiracy to send arms to the IRA, examining the events from the perspectives of historians and writers and family members of those involved in the trial.
The Secret Lives of Slim People, 10.00pm, Channel 4
Sabrina Grant examines the lives of people who do not stick to a fitness regimen or seem to worry about what they eat, but do not have a problem with their weight and stay trim without trying.
With the help of private detectives and secret cameras the programme examines their every move and meal.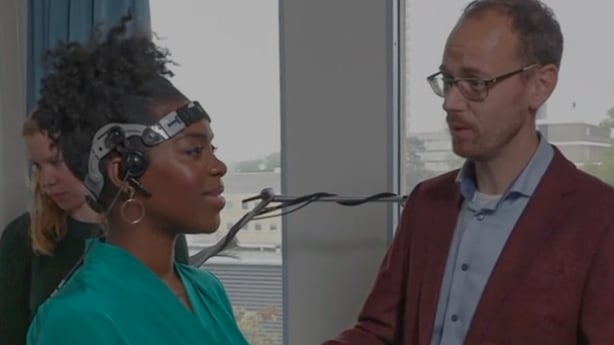 The first episode features teaching assistant and mum-of-three Hayley from Eastbourne, an unashamed chocoholic with a busy lifestyle, and Rinia from Surrey, who wonders why she manages to stay in shape in spite of her diet of takeaways.
Building the Dream, 10.00pm, More4
Season ten opens with Charlie Luxton back again to help people as they build affordable dream homes.
He begins in Hertfordshire with retired firefighter Bob and his wife Wendy, who spent years looking for the perfect building plot - until they found it in their back garden.
They want somewhere to play music, paint and write, but they soon find themselves facing an ever-expanding budget to finish the house.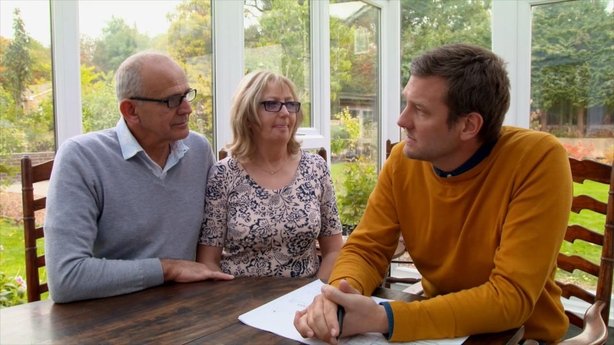 New to Stream
Headspace Guide to Sleep, Netflix
Here's apparently where you can learn all about sleep, your relationship with it, and how to build healthy habits for a more restful night.
Over the course of seven animated episodes, Headspace Director of Meditation and Mindfulness teacher, Eve Lewis Prieto, reveals the science behind a healthy night's sleep and provides tips on how to get it.
Each fifteen-minute episode explores a different aspect of our relationship with sleep - such as insomnia, stress, our phones, and even sleeping pills - followed by a guided wind down designed to help you on your way to a better sleep.
Ending Tonight
First Dates Hotel, 9.00pm, Channel 4
The First Dates Hotel in southern Italy welcomes more singletons through the door.
First up, spoiling themselves poolside are 25-year-old Nick and 58-year-old self-made millionaire Delia.
We need your consent to load this YouTube contentWe use YouTube to manage extra content that can set cookies on your device and collect data about your activity. Please review their details and accept them to load the content.Manage Preferences
Then there's Lara, who works in social housing. The 22-year-old meets Bengy, who has a trauma from his past he's reluctant to share. Can caring Lara be the listening ear he needs?
Butcher Nick grew up on a farm and the 25-year-old hasn't the foggiest how to speak to women. Horse lover Alice, who's 25, is looking for her stallion. Can these two country types make a pair?
Bent Coppers: Crossing the Line of Duty, 9.00pm, BBC Two
The final instalment reveals how, in the late 1970s, corruption within the City of London's CID had grown out of control - and how Operation Countryman was launched in response.
Million Pound Pawn, 9.00pm, Virgin Media One
The third and final episode explores the tricky and unpredictable nature of valuing assets.
Fashion designer Nina takes her Russian artwork to Ray at Suttons and Robertson's in London with high hopes that the price of her paintings has gone up.
Problem is, the contemporary art market is notoriously tricky, and Ray can only buy them if he is sure he can sell on and make a profit.
Meanwhile, pawnbroker Dan Hatfield takes on an unusual asset in Essex he has never dealt with before.
Click here for TV listings