John Byrne boldly goes where no Byrne has gone before as he takes a star trek to Sky One's new sci-fi drama Intergalactic and talks to some of the show's cast.
Along with cop dramas, sitcoms and soaps, science fiction has been a television staple since the early days of the medium.
From shows as diverse as The Twilight Zone to Star Trek, Firely to Thunderbirds, Battlestar Galactica to Doctor Who and Westworld, it's a pretty wide-ranging genre. At its best, it also reflects its time while focused firmly at some point in the future.
Take Intergalactic as the latest example. More of its topicality in a moment. Let's start with a few show story basics. It's important to set the scene.
Set in a dystopian future, Intergalactic stars newcomer Savannah Steyn as law-abiding Commonworld cop Ash Harper. She's convicted of a crime she didn't commit, gets sentenced to exile on a prison planet and loaded onto a prison spaceship called the Hemlock.
A prison ship - of course - is no place for a cop, and Arch-Marshall Rebecca Harper (Head of Galactic Security, and Ash's mother) is determined to prove her daughter's innocence and bring her safely home.
But any hopes of a reunion are dashed early on when Ash's fellow convicts, led by gangster Tula Quik, overthrow the guards and hijack the Hemlock.
There and then, things get really messed-up. Which is pretty much where all good stories begin.
We need your consent to load this YouTube contentWe use YouTube to manage extra content that can set cookies on your device and collect data about your activity. Please review their details and accept them to load the content.Manage Preferences
"Ash is a 21-year-old Commonworld cop, just graduated from cop school," explains Savannah Steyn, the breakthrough lead cast alongside a host of well-known faces, including Eleanor Tomlinson (Demelza in Poldark), Peaky Blinders' Natasha O'Keefe, Sex Education's Sharon Duncan-Brewster, Parminder Nagra (Bend It Like Beckham, ER), Craig Parkinson (Dot Cottan in Line of Duty), and Thomas Turgoose (This is England).
"She's about to go out into the world. She's very strong, resilient and she's quite orderly, she knows exactly what she wants, she knows what she wants to fight for and dedicates all her time to that. Ash would do anything for what she believes in, which I think is a real honour to play."
Co-star Sharon Duncan-Brewster, who plays Tula Quik, is keen to note a key element of Intergalactic: its diverse cast, which is where the show's topicality emerges.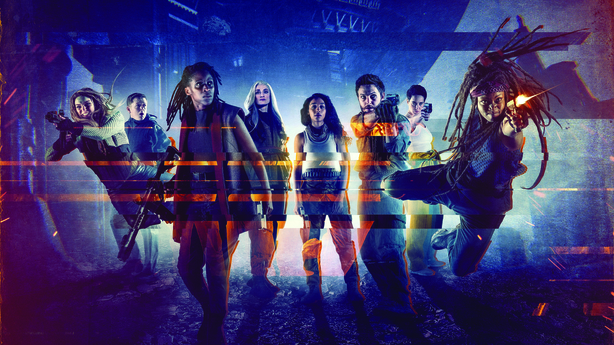 Looking back on Star Trek, you can see the common thread in that regard. Gene Roddenberry's groundbreaking series was radically multi-cultural for the time and, in Nichelle Nicholas' Nota Uhuru, featured one of the first black females in a leading role on TV. She also shared the first small-screen inter-racial kiss with Captain Kirk himself, William Shatner.
That was a big deal back then.
Duncan-Brewster recalls the moment she knew that Intergalactic was going to be innovative in its own way, and reflective of today's trend towards greater inclusivity. Being black, she noted: "Reading the script, I was looking and going, 'Well, that's my daughter. Myself and Diany auditioned together so already I knew there were going to be two of us'.
"And then with Savannah I was like, 'This is really cool'. And there was a point where we were on set together, where it was myself, Savannah and Diany. And I just paused and said. 'Do you realise what's happening here?' And we all looked at each other and smiled because none of us had ever experienced that before.
"I'm used to being the only black female person on the job anyway, regardless of what the genre is. So, we really have come a very long way and I hope this is a good sign of where changes are going to occur in the future."
She's also keen to add that she feels a show's cast should reflect the true, cosmopolitan complexion of the world outside of a TV shoot. "I think it's really important to see and hear all underrepresented people whether that be people of colour, queer people, disabled people, women," she says.
"I think it's really important to tell these stories because they haven't been told. We need them, I need to see people like me on TV. I need to see black people, I need to see queer people, it's important."
"I remember as a kid, I would be searching to see people like me and it wasn't easy, it's easier now but I think we've been seeing the same story told for so long. I think it's time for a change - people want to see these stories."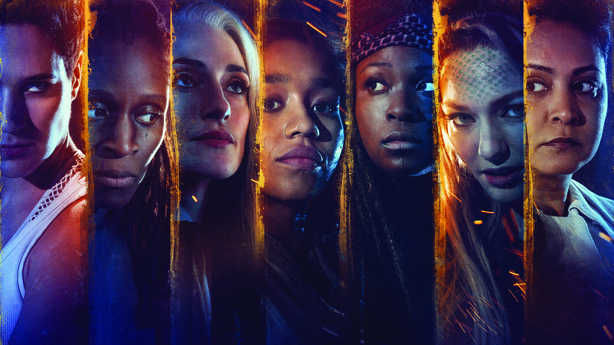 Thomas Turgoose - who plays the kind-hearted Drew, a prison guard who is the only member of the prison staff not killed during the mutiny on board the Hemlock - is surrounded by women on this show. Particularly when he's in space.
But the former This is England star, who was unforgettable in his role as Shaun Fields, played when he was just 13, is amused by the notion of being the 'token male' on board the space ship.
"Yeah, it's great," he says, grinning broadly as we talk on Zoom. "And also, the way that the women have fully taken control of the whole show is incredible. Particularly with Sharon's character, Tula. I mean, Sharon - you know I love you dearly - but when you're in the character of Tula, it was petrifying. It really was.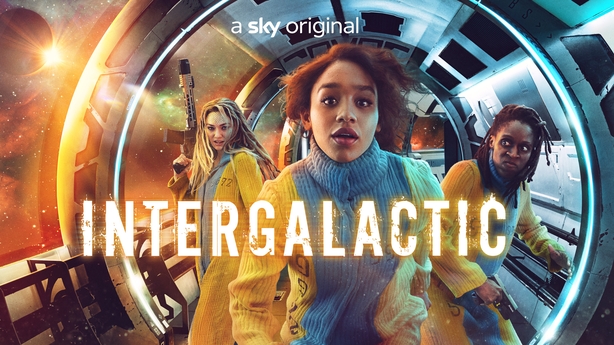 "And it was just such a treat to see Sharon and Savannah and Diany, and all the girls. They have just fully taken control of the situation that they've found themselves in and were just such a pleasure to be around, a learning curve, and hopefully, as the days go by, it will make a huge change. Which I think is really important for the industry."
And as for taking on a role in a science fiction show, Turgoose is eager to point out that Intergalactic can't be regarded as merely some kind of niche programming. He argues that there's a whole lot going on that should appeal to a broad base of viewers, and not just the sci-fi folk. He's keen for a diverse audience too.
"This is more like a drama set in outer space," he insists. "There are very strong sci-fi elements in it, but it's very much... I wouldn't say that I'm a huge fan of sci-fi per se, but watching this show you quickly forget that these people are in outer space.
"You quickly forget that [it's sci-fi] t because you're so invested in the characters, and I think that's what comes with the strong performances from everybody, as you quickly forget what's going on and you focus so much on the characters. It goes to the back of your mind."
Sharon may be scary to Thomas when she's in character, but when it comes to Intergalactic, they're in broad agreement about the show's qualities. She also doesn't see it corralled in a sci-fi cul-de-sac.
"I think the wonderful quality of it is... It's great that it is about space, and all the graphics and CGI and everything that's in the world, that the audience will see is right up there, but the quality of each different character, their individual persona, is just so strong.
"And there's so much to unravel and find out about each of them," she adds. "Plus, we have to remember that it is set on Earth as well. It goes to so many different places. It is a sci-fi, but it's so many other things. For sure."
Intergalactic airs on Sky One and Sky's streaming service NOW from Friday, April 30
---
Meet the Intergalactic Gang
Sky's new sci-fi show boasts an abundant cast and a variety of characters. Here are the top 10 to get you going and knowing...
SAVANNAH STEYN as Ash Harper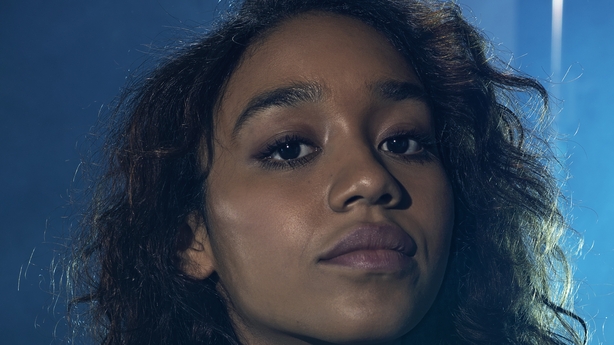 In a breakthrough role, Savannah Steyn plays Ash Harper: a sky cop for the Commonworld authorities.
Tough, loyal and law-abiding, she was born into the establishment. Her mother, Rebecca, is the Head of Galactic Security. Her father, Yann, was a Commonworld pilot who died in action when Ash was just three - or so she thinks.
When Ash is imprisoned for a crime she did not commit all she wants to do is prove her innocence.
But, as she journeys across the galaxies with a gang of escaped convicts, the secrets of the universe and of her own family are slowly revealed and soon all Ash wants to know is the truth.
PARMINDER NAGRA as Rebecca Harper
Parminder Nagra (13 Reasons Why, ER) plays the Head of Galactic Security. Rebecca has two loves in her life: her daughter and the Commonworld.
But these are brought into conflict when innocent Ash is imprisoned alongside a political prisoner - Dr Emma Grieves – a woman Rebecca knows from a secret past she thought she had long buried.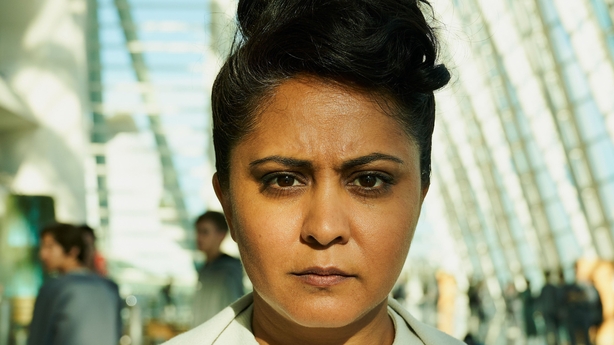 NATASHA O'KEEFFE as Dr Emma Grieves
Quiet, mysterious, and otherworldly, Emma is an enigmatic prisoner with her own agenda and an unnerving interest in Ash Harper.
Claimed by the Commonworld to be a dangerous terrorist, this political prisoner is far more powerful than even the Commonworld will admit.
SHARON DUNCAN-BREWSTER as Tula Quik
Sharon Duncan-Brewster (Dune, Rogue One) plays a dangerous, and volatile female gangster.
Tula has one goal - to get to Arcadia. To freedom. And she'll do anything to get there. She'll even weaponise her only child, Genevieve.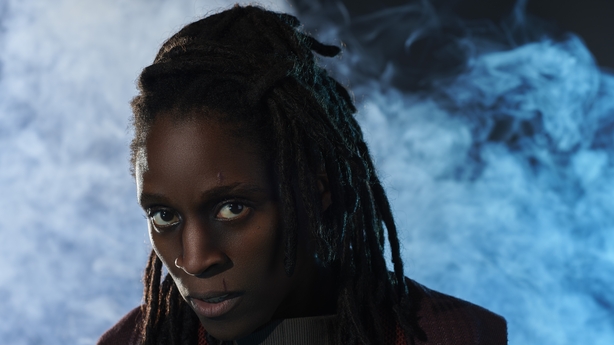 DIANY SAMBA-BANDZA as Genevieve Quik
Newcomer Diany Samba-Bandza stars in her television debut as Genevieve, a killing machine whose young body is implanted with illegal weaponry.
But this seemingly emotionless automaton is about to discover her most human depths.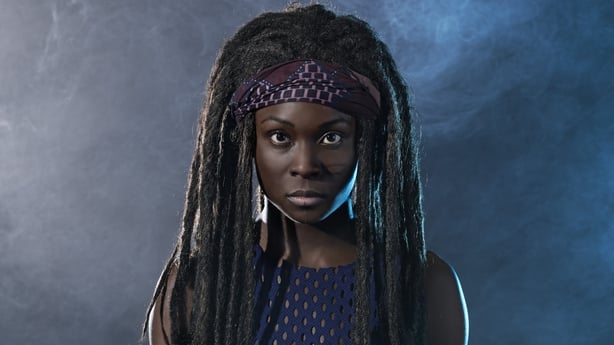 ELEANOR TOMLINSON as Candy Skov-King
Candy is a morally bankrupt drug addict with a double tongue.
Born in the Aurean galaxy, educated Candy is an evolved human with a very earthly habit. She is in debt to gangster Tula and is integral to her plan for escape.
IMOGEN DAINES as Verona Flores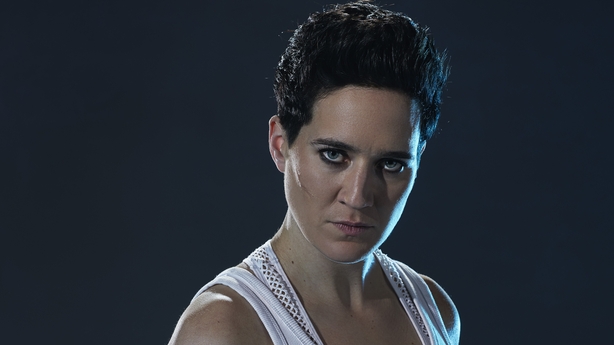 Imogen Daines (The Witcher) plays a reckless cyber hacker who revels in the delicious irony of being locked up alongside the cop who arrested her - Ash Harper.
No one is more surprised than she is when Ash starts to get under her skin.
THOMAS TURGOOSE as Drew Bunchanon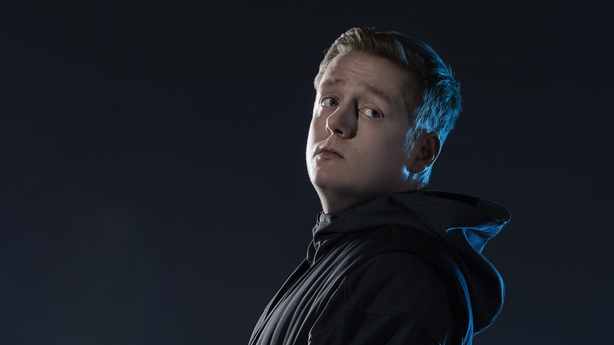 Thomas Turgoose (This is England) plays the kind-hearted Drew, a prison guard who is the only member of the prison staff not killed during the mutiny.
Drew just wants to stay alive, so falling in love with Tula's daughter Genevieve is a risky move.
CRAIG PARKINSON as Dr Benedict Lee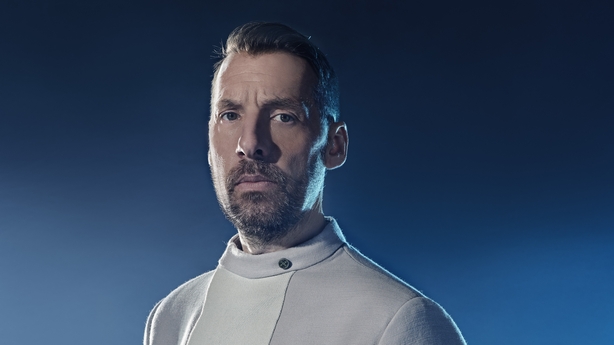 Craig Parkinson (Temple, Line of Duty) plays the leader of the Commonworld government.
Doctor Lee is a brilliant scientist, and he knows that Emma Grieves possesses the answers to the mysteries and locations of New Aurum, but how far will he go to extract them?
HAKEEM KAE-KAZIM as Yann Harper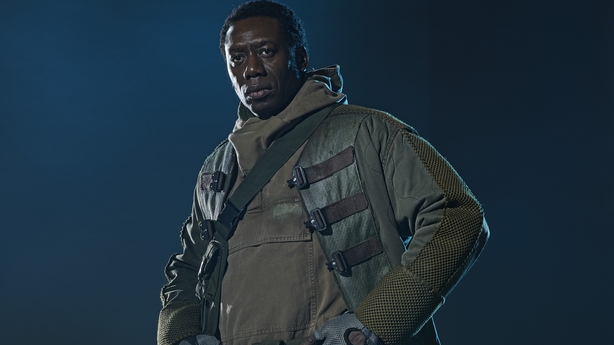 Hakeem Kae-Kazim (Black Sails, Mugabe) plays Yann Harper - Ash's 'dead' dad.
In contrast to what Ash was told, Yann did not die defending the Commonworld 17 years ago, rather he was attacking the Commonworld.
Now, leader of the rebel forces – the ARC - Yann is the mastermind behind Ash's imprisonment and exile from Earth alongside his former lover Dr Emma Grieves.