Oprah Winfrey has revealed that she was surprised by some of the explosive revelations and claims made by Meghan Markle and Prince Harry during their recent interview.
Winfrey's candid interview with the Duke and Duchess of Sussex hit global headlines in March after the couple spoke openly about life as members of the British royal family.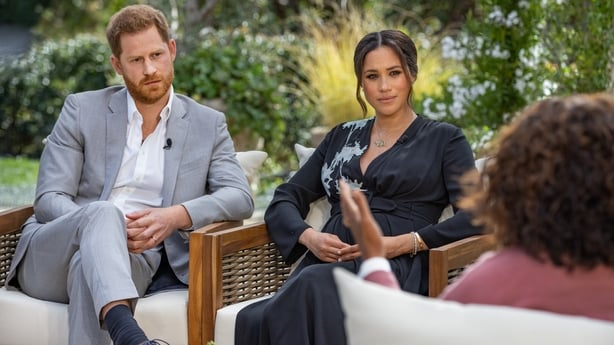 During the interview, the couple claimed that a senior royal had expressed racist concerns about the colour of Meghan and Harry's son Archie in the months before his birth.
Meghan and Harry declined to name the senior royal in question, but Winfrey later said that the couple said it was not the Queen or Prince Philip when the cameras had been turned off.
Meghan also said she had experienced suicidal feelings as a member of the Royal Family, but after asking "the institution" if she could "go somewhere to get help", this was apparently denied to her.
Speaking on Nancy O'Dell's TalkShopLive show, Winfrey said, "I was surprised. I was surprised at the amount of, you know... literally with that thing that's now become a meme. That's like, 'what?'. I'm like, 'what? You're going there? You're going all the way there?'."
She added: "The reason why it was such a powerful interview . . . is when you have somebody else who is willing to be as open, as vulnerable, as truthful as they were."
The television veteran also revealed she had text messaged Meghan and Harry before the interview went ahead.
"[I told them that] intention is very important to me, tell me what your intention is, so that we can be aligned with our goal," she said.
"Our shared intention was the truth. They wanted to be able to tell their story and tell it in such a way that allowed them to be as truthful as possible."