Today's TV tips take us from the love and grub of First Dates Ireland to potty humour with Frank of Ireland and the slightly absurd Finding Alice, while the brand new stuff includes Redknapp's Big Night Out with Jamie Redknapp and pals . . .
Pick of the Day
First Dates Ireland, 9.30pm, RTÉ2
It's déjà vu a la carte - and maybe avec amour - as Peter from Clare (below) returns to the First Dates restaurant hoping to have some better luck this time around.
This week he is set up for a date with health care worker Mags from Carlow, and we can only wish them both the very best.
Meanwhile, 24-year-old Dylan from Dublin sits down with 23-year-old rugby player Conor, IT consultant Joseph meets Health and Safety officer Rachael, and Emily from Belfast is set up with Mark from Dublin.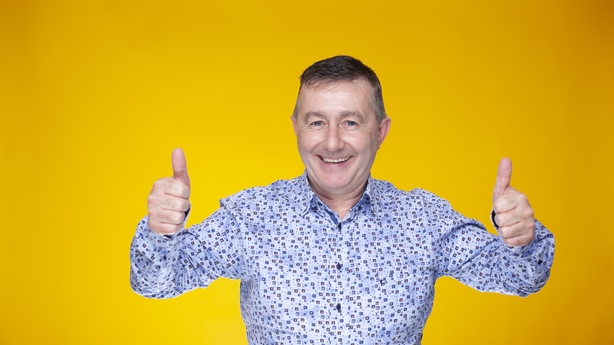 Don't Miss
Frank of Ireland, 10.00pm, Channel 4
Last week's opener was a bit Marmite for most, but my missus and I thought it was a giggle. Good enough to watch again, but not really binge-worthy.
Some nice views of posh north county Dublin gaffs, mind.
This week, Frank's mother Mary is bed-bound for the day, so it falls to him - and therefore Doofus - to complete her list of chores and nurse her back to health.
The pair of Gleesons (below) set about their tasks with enthusiasm, stupidly giving Mary sleeping pills so that they can finish their tasks in peace.
But when they return home after a stressful trip to the launderette, they discover that Mary has escaped.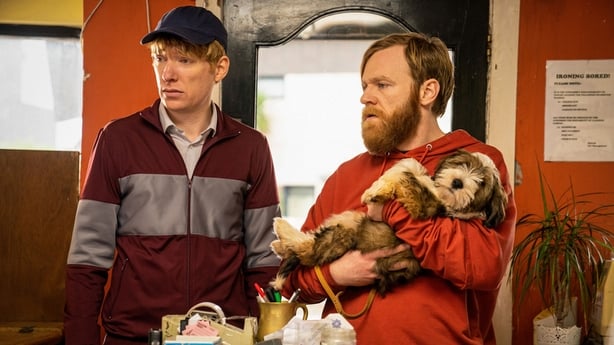 Finding Alice, 10.15pm, RTÉ One
Of course I'd watch Keeley Hawes (below) voicing the speaking clock, all day, every day. But this show's dark humour is masked in a souffle-light drama. It's stylistically perverse and a bit of a treat, really.
As the story continues, Charlotte decides that she is ready to return to school, but Alice feels lost without her and struggles to cope.
Before the inquest into Harry's death can go ahead, the police must identify the mysterious figure on the CCTV and, with George becoming increasingly evasive, Alice is forced to go behind his back to get the answers she needs.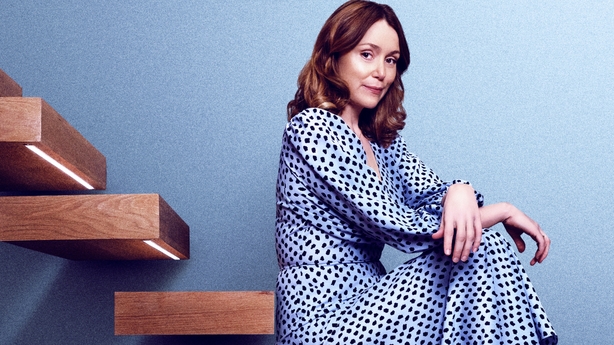 This is My House, 9.00pm, BBC One
Joe Sugg and Richard Madeley join regular panelists Bill Bailey, Emily Atack and Judi Love in trying to guess which of the four Clares is the real owner of a property in Guildford, Surrey.
Those trying to pass themselves off as the lady of the manor include a former air hostess and a 'Klara' from Slovakia, who says most people think she is the cleaner not the homeowner.
Presented by the ubiquitous Stacey Dooley (below) - a TV talking head who's on the box so often she makes Angela Scanlon look unemployed.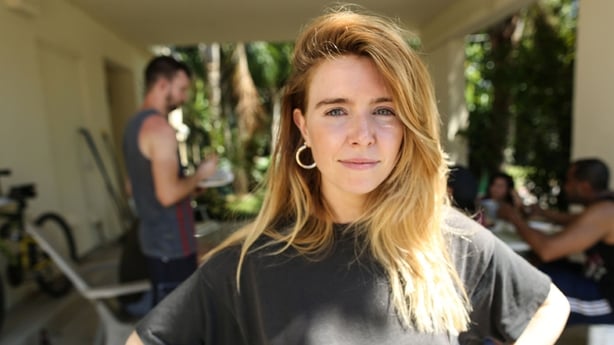 Hunting the Nazi Gold Train, 9.00pm, BBC Four
More WWII. It's definitely the British version of Italia 90, except the Germans ultimately won the latter.
In August 2015 two amateur researchers declared they had found a lost Nazi train buried in a railway cutting near Walbrzych in Silesia, southern Poland.
This followed decades of local folklore that a train, loaded with gold, had vanished after leaving Wroclaw in early 1945.
Dan Snow follows the treasure hunters as they embark on the hunt, while also investigating this extraordinary story that leads all the way to Adolf Hitler himself and his secret plans for this remote corner of the Third Reich during the closing months of the War.
Taskmaster, 9.00pm, Channel 4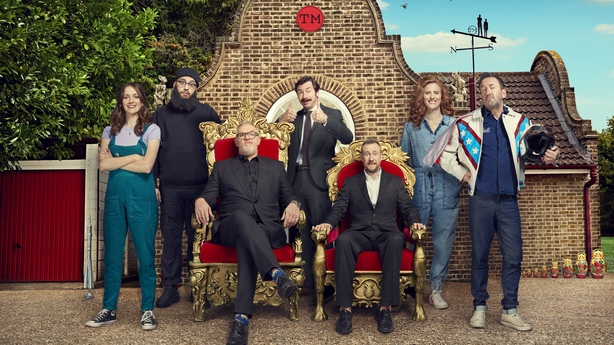 Charlotte Ritchie, Jamali Maddix, Lee Mack, Mike Wozniak and Sarah Kendall continue their quest to curry favour with omnipotent Taskmaster Greg Davies.
Jamali decorates the caravan, Sarah is appalled by a kiwi fruit and, under severe pressure, Mike delivers a revelation so visceral that it leaves everyone in a state of horrified delirium.
As usual, Alex Horne offers the intrepid contenders moral support.
New or Returning Shows
Redknapp's Big Night Out, 10.00pm, Sky One & NOW TV
Football and entertainment superstar (well, why not?), Jamie Redknapp (below), will be joined by his fellow-footballing dad Harry Redknapp, plus best friend and comedian Tom Davis, in this new comedy entertainment show.
They're inviting the biggest and best names in show business and sport to join them for topical football talk, exciting games and celebrity chat.
Expect football-themed comedy highlights and observations from the games - as well as Harry's unique and entertaining anecdotes.
Super League, anyone?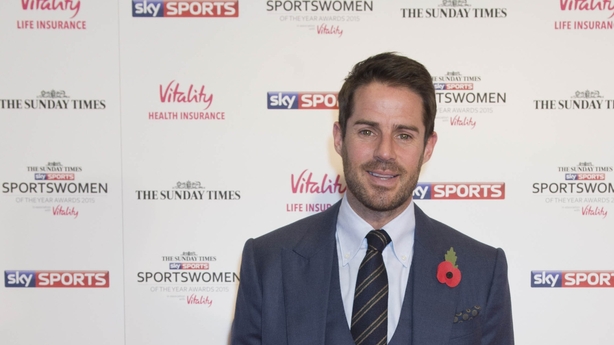 Back to Chernobyl, 8.45pm, PBS America
The Chernobyl nuclear disaster of April 1986 is the biggest technological accident in human history.
Thirty-five years later cameras go back to ground zero, to the ghost city of Pripyat in Ukraine, with survivors of the disaster.
Featuring stunning, previously unseen archival materials they kept hidden in their homes, this visual, suspenseful and emotional documentary tells some of the small intimate stories behind a tragic historical drama.
New to Stream
Secrets of the Whales, Disney+
We need your consent to load this YouTube contentWe use YouTube to manage extra content that can set cookies on your device and collect data about your activity. Please review their details and accept them to load the content.Manage Preferences
From National Geographic, Sigourney Weaver narrates this documentary series that promises to plunge viewers deep within the epicenter of whale culture.
It's all about experiencing the extraordinary communication skills and intricate social structures of five different whale species: orcas, humpbacks, belugas, narwhals and sperm whales.
Filmed over three years in 24 locations, throughout this epic journey, we learn that whales are far more complex and more like us than humans had ever imagined.
Stowaway, Netflix
We need your consent to load this YouTube contentWe use YouTube to manage extra content that can set cookies on your device and collect data about your activity. Please review their details and accept them to load the content.Manage Preferences
Here's a space drama directed by Joe Penna and starring Anna Kendrick, Daniel Dae Kim, Shamier Anderson and Toni Collette.
Pretty good cast, eh?
On a mission headed to Mars, an unintended stowaway accidentally causes severe damage to the spaceship's life support systems.
Facing dwindling resources and a potentially fatal outcome, the crew is forced to make an impossible decision.
Click here for TV listings