Ireland's world-renowned concert orchestra conductor and choirmaster, David Brophy, has revealed his plans to form a nationwide choir made up of healthcare workers.
Speaking on The Ryan Tubridy Show on RTÉ Radio 1 on Wednesday, the Unsung Heroes star said he wants to bring "people who are working in various healthcare settings" together when it is safe to do so.
"There's a number of reasons for the choir," he said. "One of the reasons is because I've seen the power of singing and what it does to people when they come together and sing."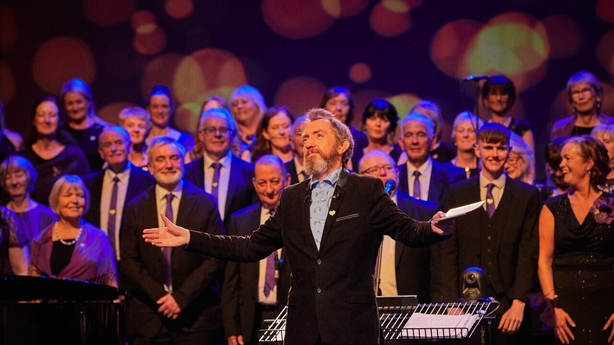 The 49-year-old Dubliner went on to explain how he feels like healthcare workers "need something positive" after working through an extremely tough year.
"I kind of feel if there are ever a group of people on this island who need something positive after what they've been through, it's them."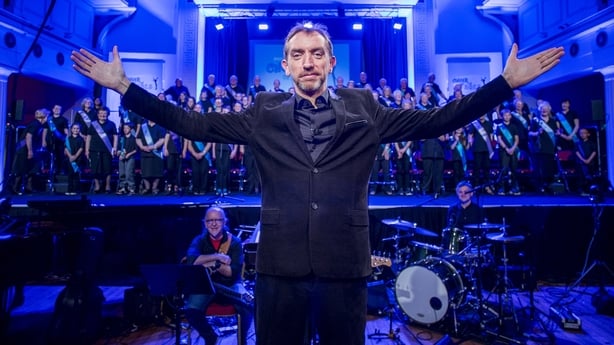 Brophy said he has found it hard to emotionally understand and accept what has happened throughout the pandemic and reckons he will only process it "by listening to stories of those who have dealt with it at the coalface".
"There's another reason - and this is kind of selfish. Personally, for me, and I think we've all kind of felt this struggle to contextualise what's happened in the pandemic...
"I've found, and you and your listeners are probably the same, you're at home giving out about the fact that you can't visit your mother or father or can't do all of the things we want to do because of restrictions."
"Then, maybe later on online or on television, I see an ICU unit and I see what people have been dealing with. I feel bad for having had an opinion then," he said.
"I think I'll only be able to process what's happened, and put it in some reasonably sane context, by listening to stories of those who have dealt with it at the coalface."
"That's part of what this choir is about; it's for them to tell their story," he added.
If you are interested in taking part in David Brophy's Healthcare Workers' Choir, please drop an email to: healthcarechoir@tyrone-productions.ie for more information.