Organisers of the Cannes Film Festival have confirmed that the Saoirse Ronan-starring The French Dispatch will be back on the programme in July, having originally been part of the line-up for last year's festival before it was cancelled.
US entertainment industry publication Deadline reports that it has confirmed with the festival that the film from writer-director Wes Anderson has been re-selected for Cannes this year.
Ronan turns femme fatale and joins an all-star cast in The French Dispatch, which has been billed as "a love letter to journalists, set in an outpost of an American newspaper in a fictional 20th-century French city".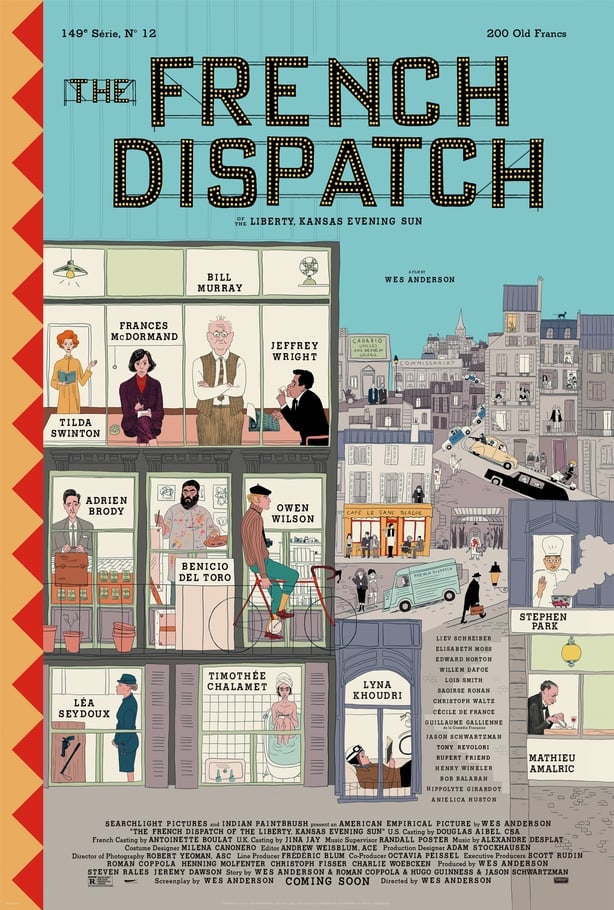 The film sees Ronan reuniting with Little Women co-star Timothée Chalamet in a cast that also includes Adrien Brody, Willem Dafoe, Benicio del Toro, Frances McDormand, Bill Murray, Tilda Swinton, Christoph Waltz and Owen Wilson.
Ronan previously starred in Anderson's The Grand Budapest Hotel alongside Brody, Dafoe, Murray, Swinton and Wilson.
The Cannes Film Festival is due to begin on 6 July. The full programme will be announced on 27 May.