Dublin bedroom pop artist KK Lewis has released her new single, First Bus Home. We asked her the BIG questions . . .
We need your consent to load this YouTube contentWe use YouTube to manage extra content that can set cookies on your device and collect data about your activity. Please review their details and accept them to load the content.Manage Preferences
The song is taken from her forthcoming EP where each track will explore a different version of Lewis, revealing a new story and a new sound.
Speaking about First Bus Home, which is being promoted in conjunction with Dublin Bus, she says, "The song captures a memory in Dublin City in the early hours of the morning waiting for the buses to start running again after a night out. It depicts my later teenage years and explores how isolating love can feel and how quickly these emotions can overtake you and leave you feeling completely lost.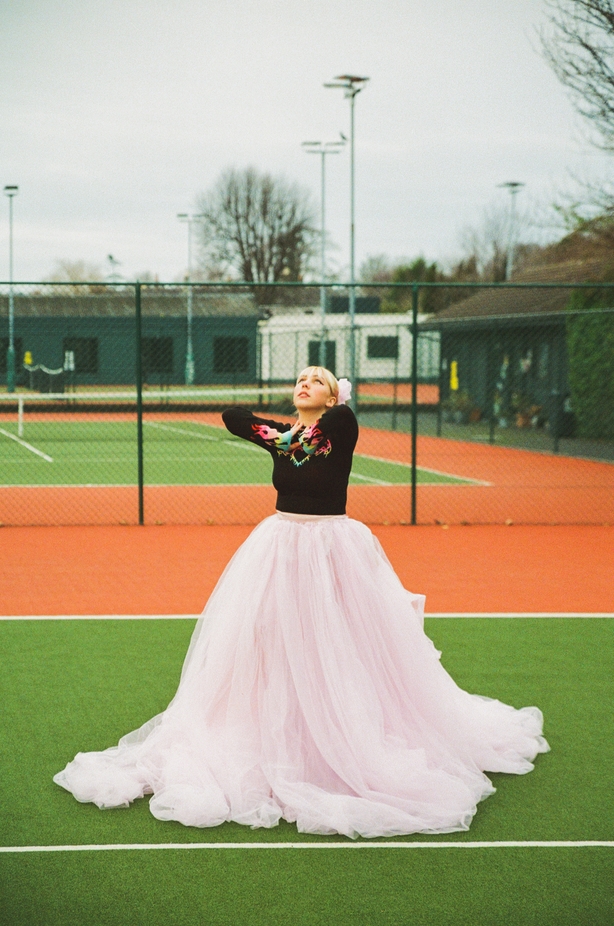 "Listening to this song now, is like reading an excerpt from my diary, I can visualise the memory in my head so clearly and even though it was such a confusing and lonely time in my life, I can look back now with some clarity."
Tell us three things about yourself?
I grew up in Clare, playing the fiddle but I gave it up when I was 13 because I didn't think it was cool enough.
I only started writing music when I finished school, I taught myself how to play the guitar so that I could turn my poems and stories into songs.
I then gave up my place to study nursing so I could start busking even though I only knew four chords.
How would you describe your music?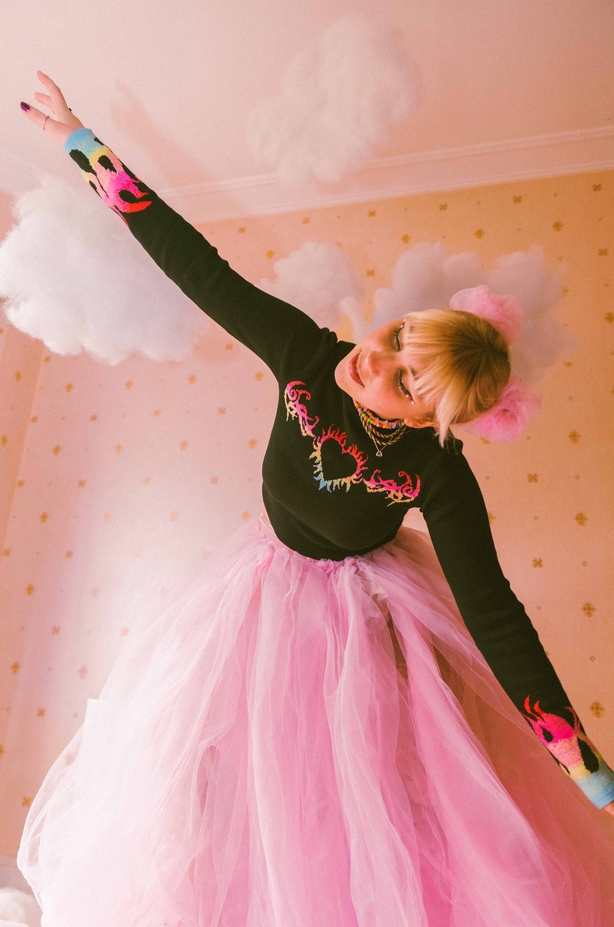 I actually have no idea, I never know how to describe my music but I like to think my music is unique in the sense that all my songs represent different ideas and explore different sounds, my influences vary from folk to jazz to R'n'B to Hip Hop and electronic music so there's definitely a lot of variety in there.
Who are your musical inspirations?
Amy Winehouse has always been my biggest inspiration, her music inspired me to write music in the first place! But there are so, so many, Bon Iver was another big one, his album For Emma, Forever Ago has inspired me in so many ways, I could listen to it every day and still be amazed. I also LOVED Eminem when I was a kid, my dad used to always secretly play his music in the car because of the bad language! but I still listen to him today, I admire his powerful storytelling ability, the characters he creates and the concepts he manages to carry though his albums. Also, the likes of Lauryn Hill, Nina Simone and Bruno Major deserve a mention.
How are you occupying yourself during the coronavirus lockdown?
I spent most of the earlier days in lockdown recording my upcoming EP and putting all the visuals together! I'm also still in college, so I haven't really had a chance to be massively bored yet however I did take up a few new hobbies to keep me sane like painting which I really love now, it's so relaxing and it kind of just pauses everything for a while. I've also been trying to get better at producing my own music and practicing a lot more on the guitar and very recently investing in a keyboard!
What's your favourite song right now?
One of my favourite artists Eloise released a new track, Hungover, and I am obsessed!!
Favourite lyric of all time?
I actually don't think I could pick one, but Amy Winehouse is definitely one of my favourite lyricists and the way she handles her words in Wake Up Alone is so beautiful, "He floods me with dread, soaked in soul, he swims in my eyes by the bed". There's also a Bob Dylan lyric I love from his song Don't Think Twice it's Alright - "I once loved a woman, a child I am told, I give her my heart but she wanted my soul, but don't think twice it's alright".
If you could only listen to one song for the rest of your life, what would it be?
Probably Whatta Man by Salt-N-Pepa.
Where can people find your music/more information?
You can find my music on all streaming services, Spotify, Apple Music etc and I'm on most social media platforms but I'm most active on Instagram, where I give all my music updates and general nonsense. Also check my YouTube channel to see some super cool music videos just type in KK Lewis:)