Colm Tóibín - widely regarded as one of the world's greatest living novelists - is the subject of a landmark documentary on RTÉ One on Monday night.
It's called Colm Tóibín - On Memory's Shore, and looks at his childhood in County Wexford, which still continues to fire his creative imagination, as well as exploring and celebrating his contemporary writing life in Dublin.
Known across the world for his novel Brooklyn which was adapted for film and picked up three Academy Awards nominations in 2016, Tóibín himself has been nominated three times for one of the world's most famous literary awards, The Booker Prize.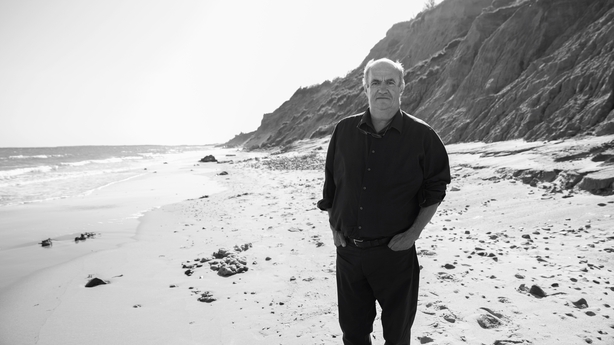 Each nomination was for a work different in style and tone from the others, evidence of Tóibín's versatility as a writer, which encompasses journalism, short stories, travelogues and reviews - all combined with his teaching at Columbia University in New York.
But if there's one notable thing about Tóibín, aside from his obvious talent, is his lack of pomposity. As he says at the start of the documentary: "I think it's important for a writer to not go on too much about how hard it is. Also: no one cares.
"I mean, there's no one screaming, saying, 'If there isn't a new novel by you, the economy will collapse. Or, you know, there'll be a flood. It's not as though you're a plumber - where you're actually needed."
But that's not to say that Tóibín doesn't take his work seriously. He wouldn't be so good at it if he lacked a deep devotion to his craft.
The documentary, directed by Brendan J Byrne, meets Colm as he completes his latest novel The Magician, which is based on the life of Thomas Mann, most famous for his short novel Death In Venice.
Colm has long been fascinated by Thomas Mann and in a journey to Venice, almost completely empty of tourists because of Covid, he shares both the origins of his new novel and the challenge of writing about a figure as complex, unknowable and influential as Mann.
"So here he is, he's in Venice, and it's 1911. I'm interested in the year because, of course, it's this great year of innocence. No one imagines what's coming."
Tóibín feels that's Mann's book "is written directly from his own experience. I'm working with this material. I have the story, I have his wife's memoirs. So I see where the story came from.
"But I also have the city. I also have my own experiences in Venice. My own sense of the streets. My own sense of the beauty."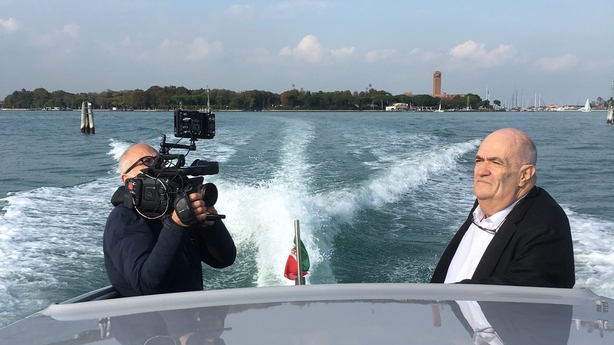 In Dublin Colm discusses his path to becoming a writer after his time at UCD and time spent abroad in Barcelona at a critical moment for the birth of modern day Spain, experiences that shaped his debut novel The South.
He admits that the writing of this debut novel was "recovering what was lost when he left Spain" to return home to Ireland.
Colm reveals how he writes and, in revisiting early drafts of some of his short stories, considers the importance of feeling in his work; "as a writer you have to feel it, nothing will happen unless you feel it."
Colm Tóibín - On Memory's Shore, 9.35pm, Monday, RTÉ One