Mick Jagger has said he stopped writing his memoirs because he found the whole process "simply dull and upsetting".
Appearing on BBC 6 Music, the 77-year-old Rolling Stones frontman was asked whether he had considered starting work on his autobiography again during lockdown.
"I could've done that, yeah. It was a thing that people started doing, writing," he said.
We need your consent to load this YouTube contentWe use YouTube to manage extra content that can set cookies on your device and collect data about your activity. Please review their details and accept them to load the content.Manage Preferences
"I think in the '80s I started it and I was offered a lot of money - the money was the seductive part of it! So, when I actually started to get into it I really didn't enjoy it . . . reliving my life, to the detriment of living in the now.
"If you wanna write an autobiography, this is not a process you can just do in a week - it takes a lot out of you. It takes a lot of reliving emotions, reliving friendships, reliving ups and downs."
Jagger, who has just released a new lockdown song called Eazy Sleazy with Foo Fighters' frontman Dave Grohl, said in 2014 that anyone wanting to read his memoirs should "look it up on Wikipedia".
However, three years later, writer and publisher John Blake said he had the manuscript of Jagger's book and called it "a little masterpiece".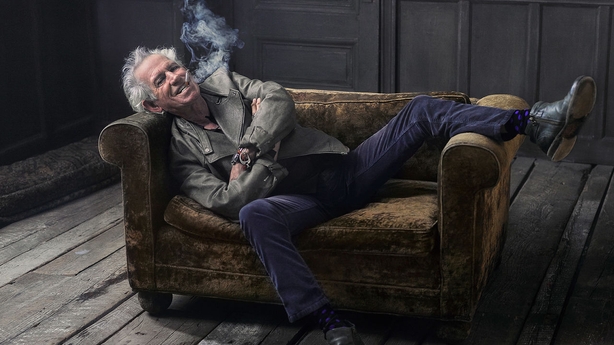 Rolling Stones guitarist Keith Richards won acclaim for his candid and entertaining autobiography Life in 2010, and Ronnie Wood has three books to his credit, including his 2007 autobiography Ronnie, written in collaboration with his son-in-law Jack MacDonald and Jeffrey Robinson.
However, Jagger doesn't share his bandmates' enthusiasm for chronicling his life.
"It wasn't the most enjoyable, to be honest," he said. "It was all simply dull and upsetting, and there really weren't that many highs out of it.
"So, I just said 'I can't be bothered with this', and gave the money back to my publisher, and said that I'd do it another day. That was the end of it. I think later I said something stupid like I'd written it and couldn't remember any of it, but it really wasn't that: I just didn't enjoy the process."
Asked if he ever intends to finish and publish his autobiography, Jagger replied: "Not any moment soon."