It is reported that claims that Jennifer Aniston plans to adopt a little girl are "false".
Fifty-two-year-old Aniston was reported to have confided to her former Friends cast mates last week that she plans to start a family, adopting a baby girl from Casa Hogar Sion, a Mexican orphanage she has supported in the past.
Reports had claimed that Aniston shared the news with her co-stars as they filmed the long-awaited sitcom reunion special in Los Angeles.
Celebrity website TMZ has said that it has contacted Aniston's representative, who said the adoption story was "false and never happened".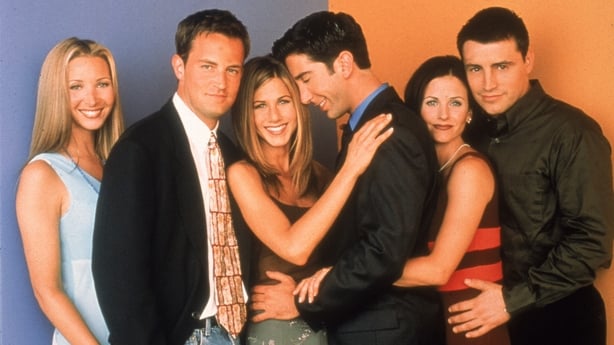 Aniston was previously linked to the orphanage in 2011, amid reports that she was thinking about adopting a child before her marriage to Justin Theroux. She recently told Sandra Bullock in Interview Magazine, "I hear laughter, I see kids running."
That's a wrap! 🎬 Could we BE anymore excited!? Friends: The Reunion is coming to @hbomax. #friendsreunion pic.twitter.com/bZ7I4h6dWs

— FRIENDS (@FriendsTV) April 11, 2021
David Schwimmer, who played palaeontologist Ross Geller on Friends, recently told The Graham Norton Show that the Friends reunion would include "a surprise element".
The actor also said that the cast will appear in the special as themselves and not in character.
"Nothing is scripted, and we are not in character," he said. "We are all ourselves, although there is one section of it that I don't want to give away, but we all read something."