Tonight's TV tips include Snackmasters looking to replicate Wagon Wheels, a cracking Champions League tie, a black comedy about an estate agent, and the truly unmissable Lego Masters USA . . .
Pick of the Day
Snackmasters, 9.00pm, Channel 4
Right, who loves Wagon Wheels? Everyone? Just as I thought. Which is why you shouldn't miss this.
Fred Sirieix sets two chefs to the challenge of replicating the classic Wagon Wheel, a precise and heavenly combination of mallow, crumbly biscuit and chocolate.
Tristan Welch, who cut his teeth with Gary Rhodes, aims to solve the problem with madcap gadgets, while Cyrus Todiwala, one of the most respected Indian chefs in the country, takes a more instinctive approach.
They have seven days to perfect their replicas before a cook-off before a panel of Wagon Wheel bosses, who choose the winner.
And while they're busy in the kitchen, comedian Jayde Adams goes behind the scenes to reveal how the circular snack is really made.
Don't Miss
Live UEFA Champions League, 7.30pm, RTÉ2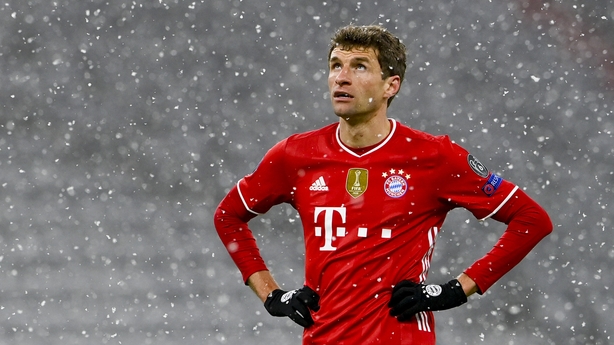 If this second leg is even half as entertaining as the first in Munich, it'll be well worth a watch.
It's Paris Saint-Germain v Bayern Munich (kick-off 8.00pm) and Darragh Maloney presents coverage of the quarter-final second-leg tie at Parc des Princes.
PSG hold a 3-2 lead following a thrilling win at Allianz Arena that ended champions Bayern's 19-match unbeaten run in the competition.
The Germans had dominated the game in terms of possession and shots on goal, while the visitors were impressively clinical. This tie's not over yet. With commentary from George Hamilton.
Not my match of the day though. I'll be on WatchLOI for the clash of Derry City and Shamrock Rovers at the Ryan McBride Brandywell.
Lights Up: Harm, 10.15pm, BBC Four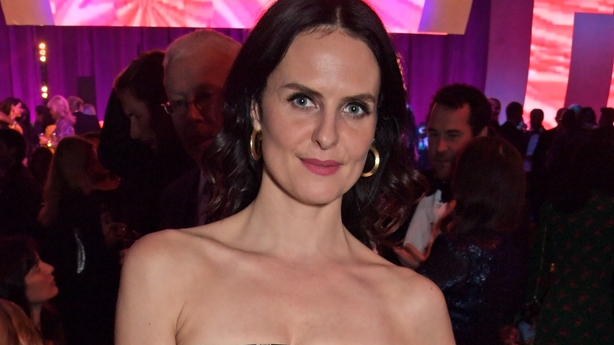 This dark comedy, starring Leanne Best (above), looks promising.
When a lonely estate agent sells a house to a charismatic social media influencer, the two strike up an unlikely friendship.
But before long her obsession with the woman's seemingly perfect world intensifies, and the lines between online and reality become dangerously blurred.
New or Returning
Teachers Training to Kill, 10.10pm, RTÉ2
Here's a pretty depressing documentary exploring the debate about how best to protect pupils in the USA, with schools preparing for gun attacks and school boards seriously consider arming their teachers.
The programme follows a group of teachers who attend one of America's most controversial summer schools, where they are trained to use guns, deal with potential school shooting scenarios and, if the situation demands it, kill.
Stacey Dooley: Back on the Psych Ward, 11.30pm, BBC Two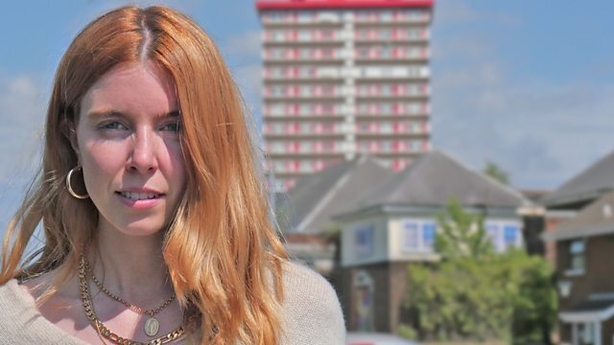 Stacey Dooley (above) returns to Springfield Hospital to work with the team and meet patients in crisis once again as they battle mental health issues during the Covid-19 pandemic.
She meets patients whose conditions have been exacerbated by the challenges of lockdown, including two people struggling with psychosis and someone who is trying to control the daily rituals that govern her life
Lego Masters USA, 9.00pm, E4
This show is something that just had to happen.
Teams of two compete in ambitious challenges as they battle it out to be crowned the USA's most talented amateur Lego builder.
Hosted by Will Arnett. Which is pure Lego. Miss this at your peril!
We need your consent to load this YouTube contentWe use YouTube to manage extra content that can set cookies on your device and collect data about your activity. Please review their details and accept them to load the content.Manage Preferences
Naked Attraction, 10.00pm, Channel 4
Anna Richardson returns with the daring dating show - and this time it promises to be even more revealing as two singletons choose a date from six naked people whose bare bodies are revealed from the feet up.
First up is 32-year-old wrester Iain from Manchester, who loses his nerve when he's not in the ring.
Can the show find hi the perfect partner to pin him down for good?
He is followed by 32-year-old graphic designer Leon from south London.
Having recently lost weight, this bi-curious graphic designer is looking for the perfect partner - female or his first male - to share his new body.
New to Stream
My Love: Six Stories of True Love, Netflix
Six long-time couples in different parts of the world share their decades-long love in these tender portraits filmed over the course of one year.
We need your consent to load this YouTube contentWe use YouTube to manage extra content that can set cookies on your device and collect data about your activity. Please review their details and accept them to load the content.Manage Preferences
Mighty Express: Season 3, Netflix
The strong and fast Mighty Express trains are always ready to save the day with more heroic rescues and thrilling stunts throughout Tracksville!
Ending Tonight
Glór Tíre, 9.30pm, TG4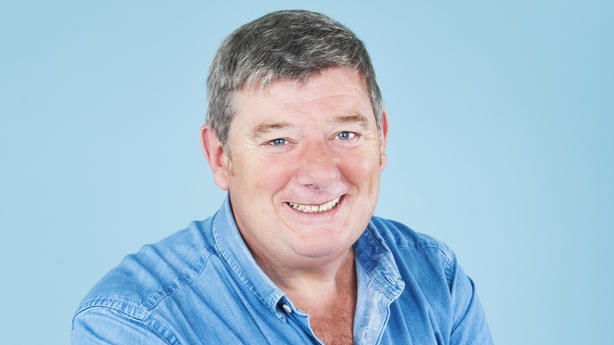 Here's the live final of the TG4 talent contest - delayed due to good old Covid - featuring performances from each of the three remaining finalists as well as a special guest who will be taking to the stage.
The winner, of course, will be announced on the night.
The Judges are back - John Creedon (above), Caitríona Ní Shúilleabháin and Jó Ní Chéide, and the show is presented by Aoife Ní Thuairisg and Séamus Ó Scanláin.
Click here for TV listings