Cork-born, Toronto-based singer-songwriter Tiz McNamara has shared a new video for his song April Fool. We asked him the BIG questions . . .
McNamara's songs have featured on UK TV shows Hollyoaks and Emmerdale, and he has toured with James Bay, and has sung alongside one of his musical heroes Sir Paul McCartney, as well as Robbie Williams, and Shane MacGowan under the name The Justice Collective.
We need your consent to load this YouTube contentWe use YouTube to manage extra content that can set cookies on your device and collect data about your activity. Please review their details and accept them to load the content.Manage Preferences
Speaking about the track, he says: "This song is written about my brother and dad who both drowned while they were sailing. I release a song on April 1st each year as it's their anniversary and it helps make a pretty tough time of year into a more productive one.
"These songs are extremely personal and close to the bone, but for me that has always been what making music was all about. It's about telling stories and hopefully giving comfort to others."
Tell us three things about yourself?
I played drums since I was three years old but while studying in LIPA(Liverpool) a piano fell four feet down and my foot burst open, so I had to change instrument halfway through second year and re-audition. This was the start of my writing and singing journey.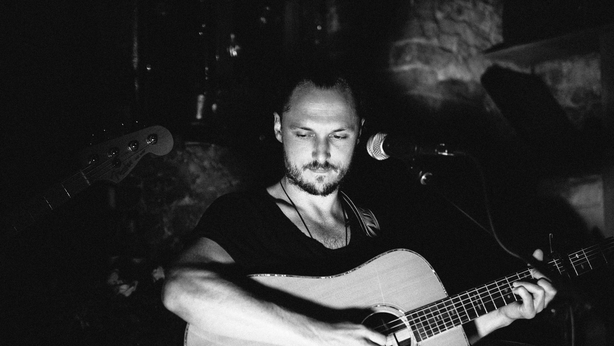 I sang on a UK No.1 Christmas single alongside Sir Paul McCartney, Robbie Williams, Shane MacGowan which kept James Arthur off the No.1 Christmas spot.
My second ever show was the first night opening on tour for James Bay.
How would you describe your music?
My music is extremely sad, but cathartic and healing. I try to make music as honest and raw as possible. Fame is the worst thing imaginable to me, so I guess that helps in terms of staying true to the music and sound I want.
Who are your musical inspirations?
Musical inspirations are Damien Rice, Ben Howard, Eminem (perhaps a little left field for a singer songwriter but I consider him possibly the best lyricist to live) I also have a very musical family and some of my aunts and uncles have inspired me more than most.
How did you occupy yourself during the coronavirus lockdown?
I released two EPs. The first, April Fool, came out April 1st, 2020 and then I signed a record deal with Antifragile, an NYC-based label, and released my second EP Miami Nightsky and currently I'm in the middle of making a third EP.
What's your favourite song right now?
Every Colour - Luca Fogale, the whole album Nothing is Lost is spectacular.
Favourite lyric of all time?
"Now you get to watch her leave, Out the window, guess that's why they call it windowpane" - Eminem - Love the Way You Lie.
If you could only listen to one song for the rest of your life what would it be?
Holocene - Bon Iver.
Where can people find your music/more information?
You can find me on Instagram, Facebook, YouTube, as well as my website.