It's back to the future once again this Sunday as Reeling in the Years returns to RTÉ One for a new run.
Since the show's arrival in 1999 it's been nothing less than a TV phenomenon. Even the (many) repeats can draw huge audiences. And I'll always remember the first time I witnessed its magnetic effect in public.
I was up in Drogheda for a Friday night League of Ireland game between the local side and Shamrock Rovers. Arriving early, I decided to go for a pre-match pint in the nearby Windmill House.
The boozer was jammed with fans from both sides, and there was the usual pre-match buzz you'd expect. But when Reeling in the Years came on the telly, the entire pub went reverently silent and everyone stared at the box.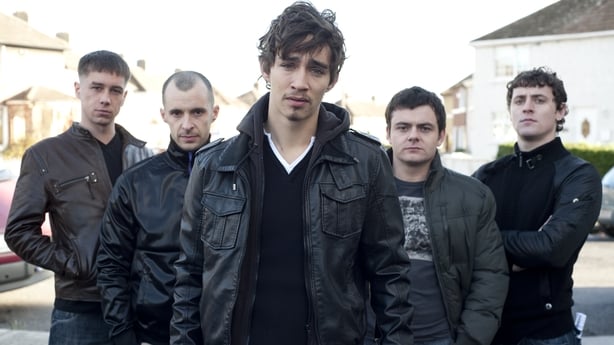 So, I think it's fair to assume that a huge chunk of the population will be glued to their goggle boxes on Sunday evening. This time around, the focus is on the decade that just was, as it catalogues some of what happened between 2010 and 2019.
"We make a list of the news and current affairs, the other elements, music, pop culture, sport and then we start to see what might be there from television that reflects it to stand-out moments you might remember yourself," explains the show's producer and creator, John O'Regan.
From Katie Taylor to Kodaline, from Mrs Brown's Boys to the marriage referendum, from 'Fake News' to Fidget Spinners, each half-hour programme follows the much-loved formula combining contemporary chart hits with some of the most memorable moments in news, current affairs, sport and entertainment.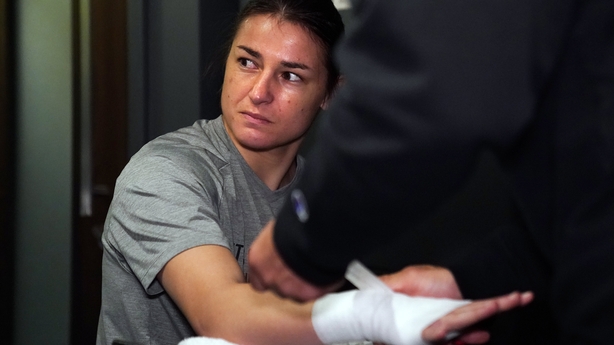 This is the sixth season of the show, which has looked back on events since 1962, the year RTÉ first launched a TV station (originally called Telefis Eireann).
Sunday's opener deals with the stories and the soundtrack of the year 2010, when Ireland was hit by freezing weather in January: temperatures dropped to -16.3 degrees in the coldest spell for almost fifty years.
An ash cloud from an Icelandic volcano brought travel chaos across northern Europe, Google's 'Street View' came to Ireland and Limerick's Rubberbandits boasted about having a Horse Outside. 2010 also saw the opening of the Aviva Stadium, the launch of the iPad and the start of Love/Hate on RTÉ.
Broadcaster Gerry Ryan died in April. After Britain's general election, the Conservative Party and the Liberal Democrats formed a coalition government: David Cameron replaced Labour's Gordon Brown as Prime Minister. In Haiti, an earthquake killed an estimated 222,000 people and left more than two million others homeless.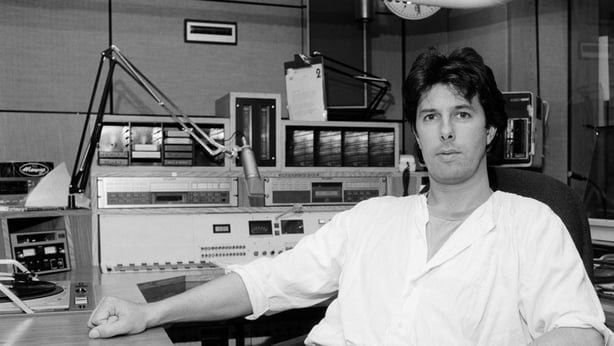 "Each year is slightly different," explains John O'Regan, when asked about what's coming up this season.
"2016 for example is a year that has several main events. It seems to fit together. We haven't finished it yet, we're still editing. But it's large chapters of stories. You've got the General Election, the 1916 commemoration, Brexit, Trump, Election, the Rio Olympics."
And then there's that little matter of money. Like all shows, Reeling in the Years has a budget that must be adhered to, which is also why the show can't be viewed overseas on the Player. Rights for footage costs a lot of cash.
"We make a list of those and see what footage we can afford because Reeling in the Years is not just RTE footage, there is a lot of copyright negotiation and we have to go through and see what we can afford," O'Regan explains.
"I have found in the end I come up with 30-35 stories and you always end up leaving out some major news and sports stories, and you leave out major sports stories. That is just the process. You hope people accept it isn't compiled in the sense of a formal news review of the year."
2010 was also the year of the Chilean Miners' Rescue, when 33 miners were trapped underground at the San Jose mine. After 69 days, the miners were safely brought to the surface, one by one.
In the All-Ireland football final, Cork beat Down by a single point, winning 0-17 to 0-16. Kilkenny's hurlers aimed for a record five All-Ireland titles in a row but Tipperary stopped the 'drive for five', winning 4-17 to 1-18.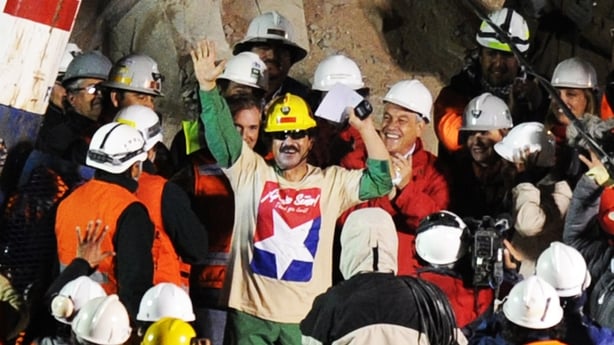 I fondly recall Shamrock Rovers winning their first Premier Division title since moving to Tallaght the previous year. Will the Hoops get a mention?
Sport may seem trivial in comparison with what the Chilean miners had to put up with, but it is a huge part of people's lives. And, as O'Regan is keen to point out, major GAA events have a great resonance for many Irish people.
"We decided way back that we would put in the All-Ireland finals each year because I always felt there are many people in this country who date a time or period by who won the All-Ireland."
Another crucial element for O'Regan is "showcasing Irish music," as he puts it. "That is what a station like RTÉ should be doing. It isn't a revolutionary decision.
"That is what the late Larry Gogan did when I was kid," he recalls. "He would play the big tracks internationally and then he would give you a single from an Irish band. And that is what the programme does.
"They are the only two criteria," O'Regan adds. "The overall aim is to balance information, entertainment, Irish and foreign news for an audience, and hopefully engage them."
Reeling in the Years returns on Sunday April 11 at 8.30pm on RTÉ One.