Dunx has released his second single, One of Us. We asked him the BIG questions . . .
We need your consent to load this YouTube contentWe use YouTube to manage extra content that can set cookies on your device and collect data about your activity. Please review their details and accept them to load the content.Manage Preferences
Dunx is an Irish born, Australian raised musician, singer and songwriter. He has worked in the studio and on the road as an engineer, guitar/keyboard tech and producer for the last several years with U2 before finally turning his focus to working on his own music.
Tell us three things about yourself?
I was born in Dublin, grew up in Sydney. The Simpsons taught me most of what I know. I like pizza
How would you describe your music?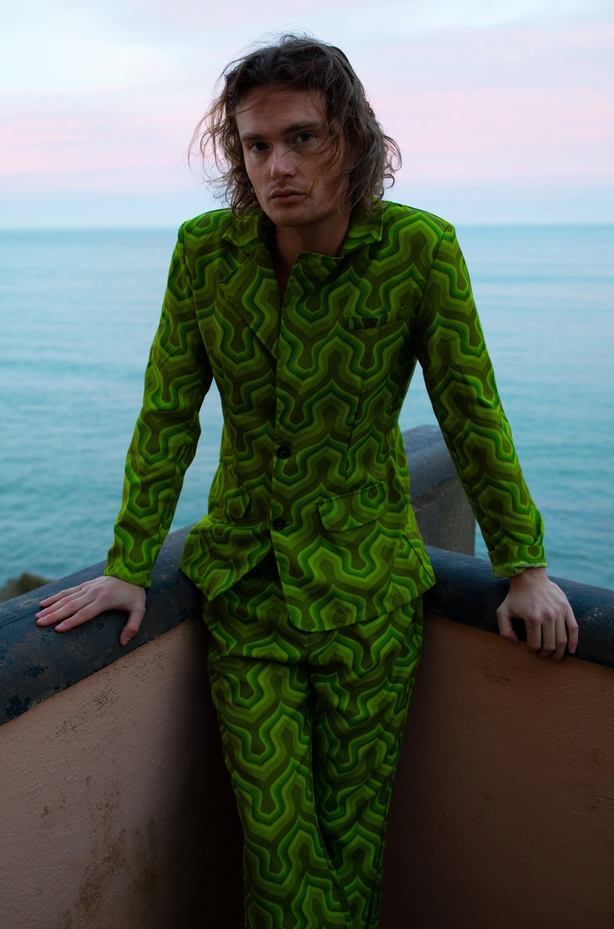 It's a mash up of a few different styles I think - there are bits of folk, rock, blues, country, and some other funky stuff in there too. The tracks I've released so far have been quite laid back, whereas the next release is a little more upbeat and jauntier and leans towards the country vibe. There are more electronic elements in that one too. I love making beats and have experimented a lot with melding that into my Dunx stuff, so will introduce a bit more of that soon.
Who are your musical inspirations?
Nick Cave, Pixies, The Beatles, The Strokes, Nirvana, Leonard Cohen, Amy Winehouse, Wu-Tang Clan, Townes Van Zandt, David Bowie, The Drones, Hot Chip, Otis Redding, Beach House, A Tribe Called Quest, Frank Sinatra, The Beach Boys, Wolf Alice, Bob Dylan, J Dilla, Big Thief, and way too many more to list
How are you occupying yourself during the coronavirus lockdown?
I had a tie dye phase, baked a few banana breads, watched Lord of the Rings extended a couple times over, but really most of the time has been spent working on music. To be honest if lockdown hadn't happened, I probably would be pursuing a different role in the music industry right now. It's super helpful being locked down with my brother Ross who is a photographer and filmmaker, so we've been able to work on a bunch of projects together. I was lucky enough to be invited to an amazing writing camp recently with Sorcha Richardson. I also had a really great time recording at The Clinic Recording Studios, run by my friend David Curley. There's so much incredible music in Ireland right now and everyone is crazy collaborative, it's really energising to be around.
What's your favourite song right now?
I haven't been able to get Liffey by Pillow Queens out of my head for about a week now. It's great driving around Dublin to that one, within my 5kms of course.
Favourite lyric of all time?
Probably my favourite lyric of all time is from Stagger Lee by Nick Cave & The Bad Seeds but I'm not sure it's safe for print. So, I'll go with John Lennon's "I'm sick and tired of hearing things from uptight, short-sighted, narrow-minded hypocrites, all I want is the truth, just give me some truth"
If you could only listen to one song for the rest of your life, what would it be?
The Growlers - Empty Bones. I feel like I've already listened to this way too many times but still keep playing it, that's got to be a good sign.
Where can people find your music/more information?
You can find me @dunxmusic on Instagram and Twitter, and I'm on Spotify, iTunes and YouTube. Be my friend!