Americana, folk and indie-rock artist Peco has released his new single, Three Deep Breaths. We asked him the BIG questions . . .
The song is the first single from his new album, which is due out later this year.
Speaking about the track, he says, "Underneath the airy melody is a weightier subject matter - the search for mindfulness and calm in a period of turmoil.
We need your consent to load this SoundCloud contentWe use SoundCloud to manage extra content that can set cookies on your device and collect data about your activity. Please review their details and accept them to load the content.Manage Preferences
"The song was written as a comfort to a friend in crisis and ironically has nothing to do with the last year, which I think we'd all rather not talk about any more anyway."
Tell us three things about yourself?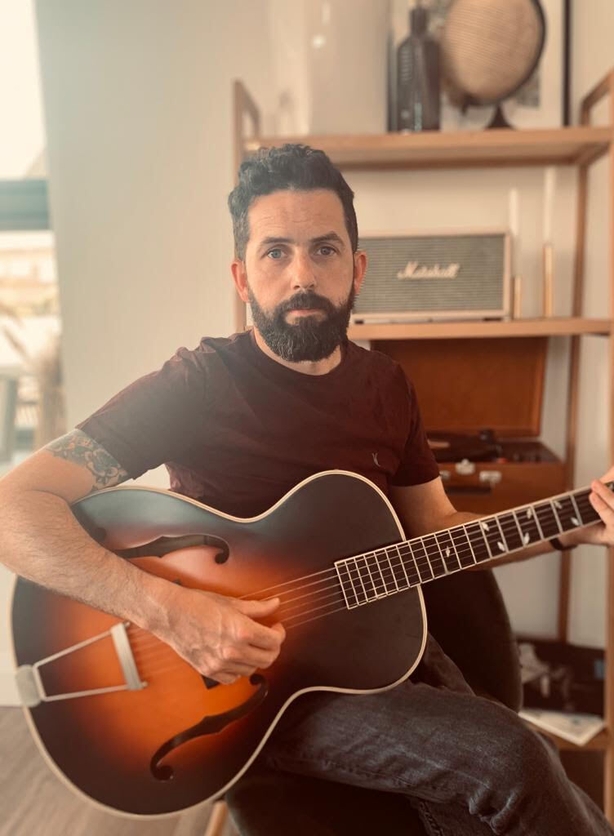 I'm from Kildare where I recently moved back to with my wife and three sons.
I love old guitars, old cars, and new music.
I'm currently eating a Catch bar, which is a criminally underrated confectionary.
How would you describe your music?
My music is a blend of Folk, Americana, and indie rock with a strong Irish sensibility.
Who are your musical inspirations?
Some of my musical inspirations are Wilco, Bob Dylan, Josh Ritter, The Cure, The Frames, Nick Cave, Jason Isbell, Pixies, James, Neil Young, Leonard Cohen . . . it's a long and ever-changing list!
How are you occupying yourself during lockdown?
I was lucky enough to be able to continue working in my day job. Music-wise, I've written an album that we're in the middle of recording and will hopefully be out in the Summer. Other than that, I planted some trees and played with a lot of Lego.
What's your favourite song right now?
I have Held Down by Laura Marling on repeat at the moment along with the new album by Middle Kids.
Favourite lyric of all time?
"We don't need nobody else" - Whipping Boy.
If you could only listen to one song for the rest of your life, what would it be?
I'd be pretty depressed with just one song to listen to forever, so probably a good 'ol power ballad-like, I Want to Know What Love Is by Foreigner….and just wallow in it.
Where can people find your music/more information?
You can find me on all streaming platforms under Peco on social media under the handle pecomusic or my website.