Westlife star Shane Filan opened up to Ryan Tubridy on Friday night's Late Late Show Daffodil Day Special about how he coped with losing both of his parents, Mae and Peter, to cancer.
He admitted that experience "hit me like a steam train" but also looked back fondly on his parents, who died "just nine-and-a-half months apart".
He told Ryan: "For us we were lucky in a way there was seven of us in the famiily, we were able to share around the lists, different treatments for mum and dad.
"My mum liked getting on the bus . . . she used to get it to Galway for treatment and she'd meet the same people and they'd be picking them up on the way."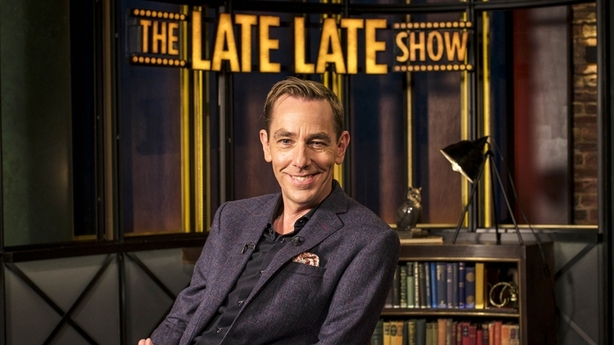 He also recalled his mother's positive outlook. "She was amazing, she was very positive, very determined to fight it, a very strong person and she was like just a pillar of our family. It showed when she was fighting it for for years."
Mae died of lung cancer, and the Filan family was devastated. But before she passed, the family was knocked reeling once more when Peter was diagnosed with one of the deadliest cancers.
"It was just over nine months between them," Shane recalled. "My Mum died in Dec 2019 just before the pandemic hit and my Dad died in October, just nine-and-a-half months apart.
"My dad had pancreatic cancer," he told Ryan. "It was so surreal at the time because my mum was sick. You kind of wait your whole life wondering when your parents are going to get sick, what's going to happen to your parents. You think they are are superheroes."
Shane also told Ryan about some of the moments of positivity during these tough times.
"My mum and dad got to see the Westlife reunion which was important to me and got to be at Croke Park for the final concerts - they were there together and it was my 40th Birthday, it was a really special moment, probably the most special moment in my life," he said.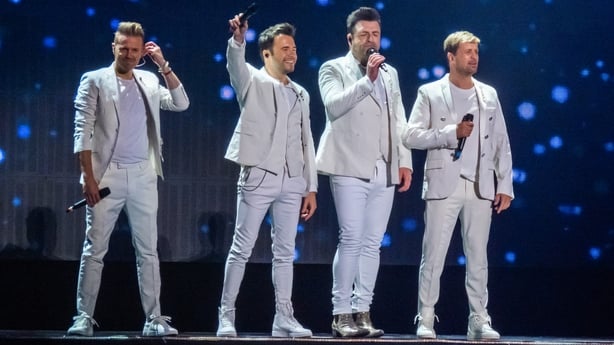 Shane didn't try to deflect from the devastation the Filan family experienced, especially at a time when the world is going through a pandemic. "It has been a very difficult year, last year has been horrendous for everybody, obviously," he said.
"To lose both your parents any year would be horrendous. I have three brothers and three sisters and we're very close - very much in contact, more now than we have ever been."
Shane also discussed the vital work of the Irish Cancer Society providing support for patients and families dealing with cancer.
"It's such an important service," he said. "You hear about people with cancer, all the different stories, its terrible but the Daffodil foundation is all about the services to help you get through cancer. To help deal with it.
"Its helping people deal with cancer, and it's all funded by charitable donations. From the people out there." And he intends being involved for the long haul.
"It's something I'm going to do," he said. "For me this is the start of it. This is always something that's going to be close to my heart,
"And daffodil day is always going to be that special day. Hopefully people will support that."
Shane later closed the show with a rendition of You Raise Me Up.