The nominees for the inaugural RTS Ireland Television Awards, recognising excellence in Irish television production and Irish-international co-productions, have been announced, with Normal People, Dancing with the Stars and Home School Hub all included on the shortlist.
The winners will be announced on Tuesday, 30 March at 11:00pm on Virgin Media One, with the programme hosted by Muireann O'Connell. The awards are the latest initiative of the Republic of Ireland Centre of the Royal Television Society. 
There are 27 nominees across nine categories for this year's awards, which are supported by broadcasters Virgin Media Television, RTÉ, TG4 and Sky Ireland, the Broadcasting Authority of Ireland (BAI) and Fís Éireann/Screen Ireland. 
Dara Ó Briain will also receive the BAI Outstanding Contribution Award on the night.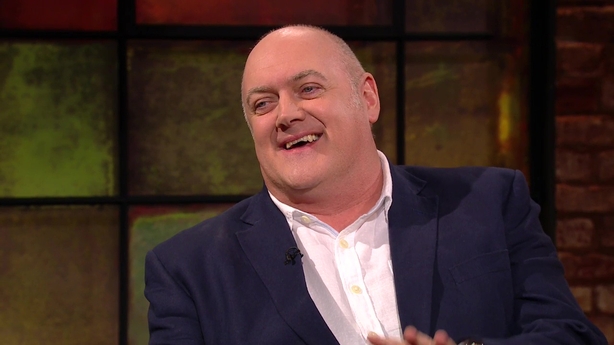 RTS Ireland Television Awards Committee Chairperson, Niall Cogley, said: "We are proud to launch our inaugural RTS Ireland Television Awards with the wholehearted support of all of the broadcasters in the country and from the wider Irish television industry. 2020 was an extraordinary year, but the TV community was able to adapt and excel despite the logistical, economic and the very human challenges it faced.
"We all wanted to come together to recognise some of those achievements, to celebrate the creative excellence that Irish audiences have enjoyed in this exceptional year, and to say 'Thanks' for sharing your talents with us."
The nominees in full:
The Screen Ireland Drama Award
Dead Still - Deadpan Pictures, Shaftesbury
Normal People - Element Pictures
Is Olc an Ghaoth - Lunar Pictures
Entertainment
Dancing with the Stars - ShinAwiL Ltd
Ultimate Hell Week - Motive Television
Marty & Bernard - On the Road Again - ShinAwiL Ltd
Factual Series
David Brophy's Unsung Heroes - Tyrone Productions
Big Life Fix - Kite Entertainment
The Boys in Green - Loosehorse
Factual Single
Abbeyfealegood - Atom Films
Love & Loss in a Pandemic - RTÉ
Toraigh: Creag Bheag i Lár na Farraige - Lugh Films, Dearcán Media, Tita Productions
Sport
Laochra Gael - Kieran Donaghy - Nemeton TV
New Gaels - Poolbeg Productions
Sky Sports Coverage of the GAA Championships - Sky Sports
News & Current Affairs  
RTÉ Investigates - Inside Ireland's Covid Battle; Life & Death - RTÉ
COVID News Special - Opening up the Country - Virgin Media News
General Election 2020 - Results Coverage - RTÉ
Animation
The Voyage - JAM Media
The Christmas Letter - Dream Logic Animation
The Dead Hands of Dublin - Pink Kong Studios
Specialist Factual
The Funeral Director - GMarshTV Productions
The Francis Street Photographer - Zucca Films/That's A Wrap TV
Cogadh ar Mhná/ A War on Women - ForeFront Productions
Children's Programme
Home School Hub - Macalla Teoranta
Tina Times Two - Dyehouse Films
Sol - Paper Owl Films