Tonight's top telly includes RTÉ Investigates - Whistleblowers: Fighting to Be Heard, new shows Alias Grace, The Detectives and Strangers Making Babies, and the final of Interior Design Masters With Alan Carr . . .
Pick of the Day
RTÉ Investigates - Whistleblowers: Fighting to Be Heard, 10.15pm, RTÉ One
The focus is of this edition of RTÉ Investigates is a report on people informing on wrongdoing by people or organisations, revealing how they protect the public interest and examining the cost to themselves and their loved ones.
The programme shows that whistleblowers are often seen as disloyal by society at large, commonly known as 'squealers'.
The investigation team meets various ordinary individuals who decided to expose malpractice they witnessed at their places of work. And although they are clearly doing the right thing, their brave actions often have bad consequences which impact their personal and family lives.
Don't Miss
Home of the Year, 8.30pm, RTÉ One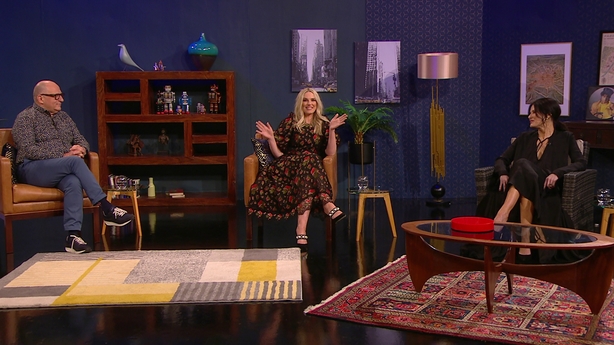 As the search for the most gorgeous gaff in Ireland continues, judges Hugh Wallace, Suzie McAdam and Amanda Bone (above) visit Norma and Stephen Barrett's dormer house in Cork, Richard Rodgers' restored 1800s schoolhouse in Co Down and Tanya Lee and Noel Conroy's modern home in county Galway.
MasterChef, 9.00pm, BBC One
John Torode and Gregg Wallace (below) present the last of the heats which sees five more hopefuls competing for an apron by cooking their signature dish.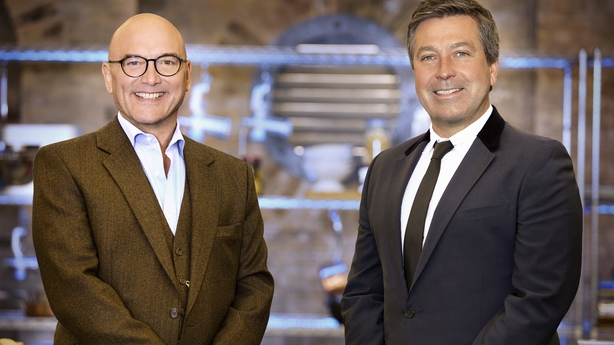 This is something that tells John and Gregg about who they are as a cook and how good they can become.
The two best will automatically go through, while the remaining three must cook two courses for John and Gregg as well as Dhruv Baker and Alex Rushmer - champion and finalist from the 2010 competition.
Your Honor, 9.00pm, Sky Atlantic & NOW TV
Here's the best episode so far of this drama starring Bryan Cranston (below) as a judge who tries to save his son from the repercussions of a fatal traffic accident.
Complicit in multiple lies and agonized by guilt, Adam (Cranston) moves from one dangerous liaison to another as tensions escalate.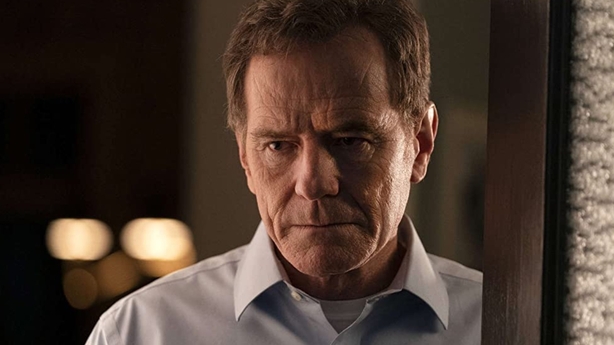 Meanwhile Elizabeth – the always superb Margo Martindale - steps in to protect her grandson, and an increasingly tense family dinner at the Desiatos is plagued by secrets and lies.
And don't forget: you can watch all of the episodes on Sky or NOW TV.
The Good Doctor, 9.00pm, Sky Witness & NOW TV
In the conclusion of the two-part season four premiere, Dr Shaun Murph (Freddie Highmore, below) and Dr Marcus Andrews determine that their patient has been infected with COVID-19.
As they struggle to understand and get ahead of a constantly evolving virus, Shaun has a hard time balancing his fears and concerns about potentially jeopardising Lea's health and wanting to be with the woman he loves.
Meanwhile, Claire looks for a way to grieve Melendez's death through her patients.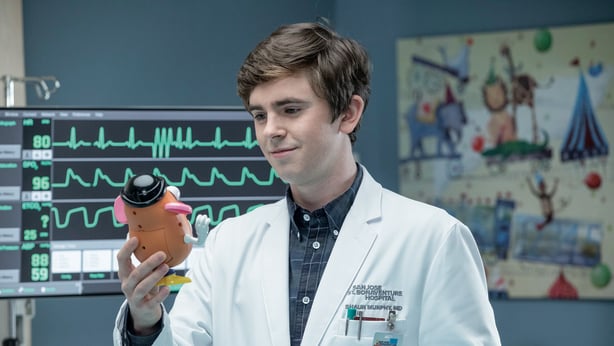 New or Returning Shows
The Detectives, 9.00pm, BBC Two
In this new series, filmed over two years, a documentary team look into the activities of the Greater Manchester Police.
First up, police are called after a wealthy man suspected to be linked to drug crime was taken from his home in central Manchester by an armed gang.
After locating the address where the victim was held and tortured, forensic evidence leads officers to name suspects, but while the hunt is on to find these dangerous criminals, another horrific kidnap happens.
Alias Grace, 10.30pm, TG4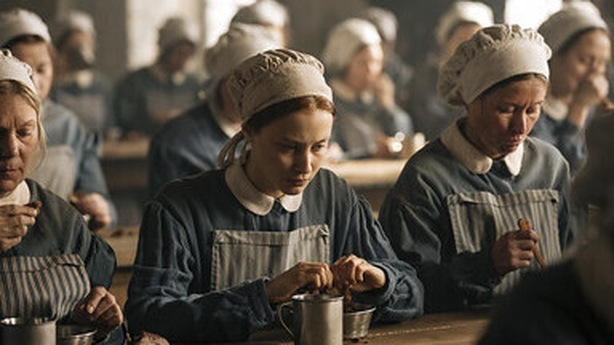 Based on the award-winning novel by Margaret Atwood, and inspired by true events, Alias Grace follows Grace Marks - a poor, young Irish immigrant who was convicted of murders of her employers.
In 1859, Grace Marks, a servant and convicted murderer of her employer and housekeeper, is escorted from the Kingston Penitentiary to do housework for the prison's governor.
Meanwhile, Simon Jordan, an ambitious New York doctor, arrives to meet a committee dedicated to pardoning Grace, who recounts to Simon her torturous childhood and emigration from Ireland.
She claims to have no memory of the events surrounding the murders and describes her horrific prison conditions. As pressure mounts to deliver a favourable report, Simon becomes bewildered by Grace's enchanting nature.
Strangers Making Babies, 9.15pm, Channel 4
In the UK, here are currently 70,000 people signed up to co-parenting sites, looking for platonic partners to have children with - without the added complication of finding love first.
This series follows a group of single women as they are matched with men, guided by fertility specialist Marie Wren and matchmaking expert Gillian McCallum as they spend time together and work out whether or not to have a baby together.
Up first are professional nanny Venicia, who longs to have a child of her own, and amateur ballroom dancer Sarah.
My Rembrandt, 9.00pm, Sky Arts & NOW TV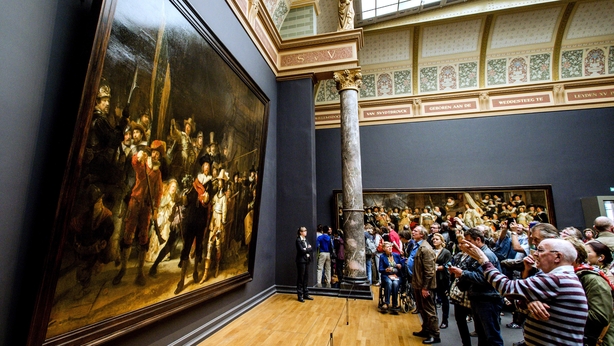 Aristocrats cherish, experts rule, art dealers hunt, collectors crave and museums battle for Rembrandt.
350 years after the grand master of intimacy's death, entire nations are more than ever obsessed with his paintings.
This documentary from Oeke Hoogendijk is an epic art thriller, delving into the super exclusive world of the Old Masters collectors.
Ancient Superstructures, 9.00pm, Sky History & NOW TV
This series reveals the secrets behind the world's most studied and scrutinised monuments.
In the first of the series, Cambodia's Angkor Wat is examined using new technology in satellite imagery to shed fresh details on construction enigmas that have baffled historians studying the Cambodian temple for years.
Ending Tonight
Interior Design Masters With Alan Carr, 8.00pm, BBC Two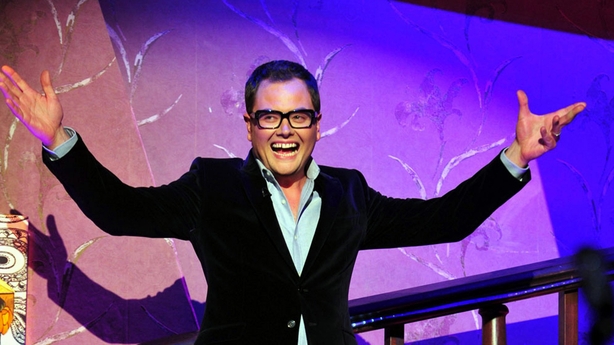 Having survived seven tough design challenges, the two finalists go head-to-head to battle it out for the ultimate prize.
Alan Carr (above) will have a few quips at the ready as they are challenged to transform luxury holiday villas in Cornwall, before Judge Michelle Ogundehin decides who will be this year's winner.
Click here for TV listings