The five-time Oscar nominated Promising Young Woman is on streaming services from today but long before its release it's become one of the most talked about movies of the year for the forthright way it tackles the subject of violence against women.
It's a never-ending story and one that has been brought back into sharp and tragic focus in recent weeks, sparking a renewed and sometimes angry debate, and winning the film acclaim for its timely and starkly inventive look at an all too ancient subject.
Promising Young Woman stars Carey Mulligan as thirty-something Cassie, a gifted former student in LA who drops out of medical school after her best friend, Nina, is sexually assaulted by a group of drunken frat boys and later takes her own life.
We need your consent to load this YouTube contentWe use YouTube to manage extra content that can set cookies on your device and collect data about your activity. Please review their details and accept them to load the content.Manage Preferences
Let down by the college, the police, and the judicial system, a now listless and lost Cassie holds down a dead-end job and lives at home with her concerned parents but by night she seeks vengeance for Nina's cruel death by hitting nightclubs and bars and exposing and shaming men for their predatory and unethical attitudes to women.
It's a savage and often very funny social and sexual satire that has earned Mulligan a Best Actress Oscar nomination and landed writer-director Emerald Fennell, who starred in The Crown and also penned Killing Eve, an Oscar nod for Best Director and Original Screenplay, turning her into one of Hollywood's hottest new properties.
Review: Promising Young Woman is more you're next than #MeToo
The film has also been nominated for Best Picture, Best Editing and it won best original screenplay and outstanding British film at the Baftas last Sunday, while Fennell won at the 73rd annual Writers Guild Awards.
Speaking about the role of the wounded but resilient Cassie, Mulligan told RTÉ Entertainment, "It's such a brilliant script and the writing is so good, it does most of the work for you but Cassie is someone who is grieving and the darker side to her is a reaction to the guilt she carries. She's drawn lots of walls up.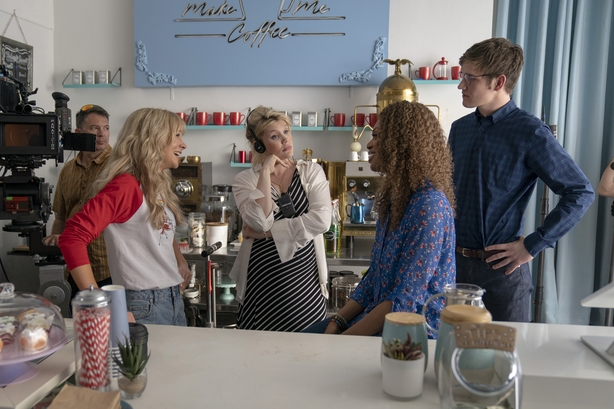 "I don't think she feels like it's safe to love anymore as much as she loved Nina. That's so painful so that lends Cassie this dark wryness, that standoffish quality she has and I empathised with that so much because she is someone who is acting out of loyalty, someone who is trying to be ultimately loyal to their best friend despite the fact that it's so detrimental to her own life."
It's a dark movie dealing with a very serious issue but this being Emerald Fennell, it is also very funny, and manages to adroitly mix elements of rom-com, psychological horror, and revenge flick. It even finds time for a musical interlude in a drug store.
Both Mulligan and Fennell say they are not bracing themselves for a backlash from people who may misconstrue Promising Young Woman as misandrist diatribe which argues that all men are the same.
"This film is not a sweeping indictment of all men. It's a specific story about a specific woman and her experiences," Mulligan said.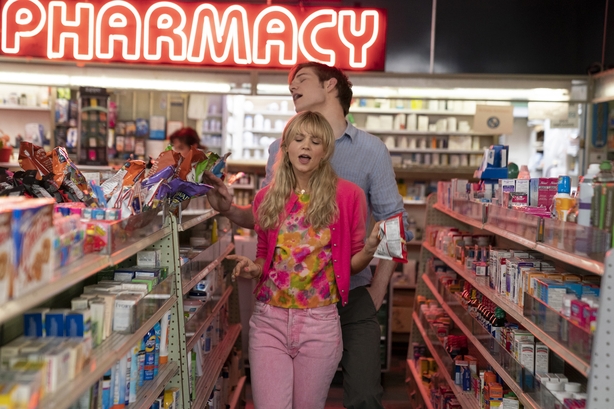 "People are very welcome to like or dislike the film, but my personal feeling is it is much more about the culture around this issue than calling out people or genders. It's much broader than that. It's about how we've all been complicit in this culture, it's something we were all raised in.
"No one is ever going to love everything you do and not everyone is going to agree. And that's what is great - it sparks debate."
Fennell told RTÉ Entertainment, "It's absolutely a film about the culture we grew up in. We as a society tend to tip the scales of justice towards men. We just do. It's a natural inclination and one that's come from thousands of years."
"People have received the film in the way that it was meant," she added. "Which is actually about how do we move forward, how do we forgive and move on?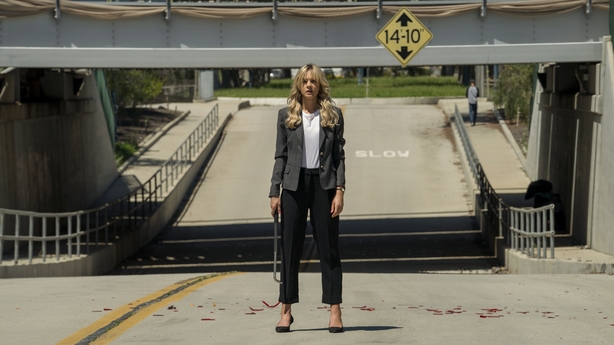 "And I think the film says you can forgive and move on once people acknowledge something has happened and they apologise for it and actually the people in this film are only in trouble because they don't apologise and they double down and make excuses and that's what this film is about.
"If people feel affronted by it or its portrayal of men then they may need to spend a bit more time empathising with how women have been treated."
Promising Young Woman is on Sky Cinema and streaming service NOW.
Alan Corr @CorrAlan2