This week on the show Stephen Byrne chats with global superstar Madison Beer and James Arthur talks new music and finding light within the darkest times.
Madison Beer released her debut album Life Support on February 26th, a full nine years since she rose to fame after Justin Bieber tweeted out a YouTube video of her singing in her bedroom when she was only thirteen.
In many ways I think we should be thankful that she took that time because not only do we get a fully realised seventeen track collection of intimate moments and sad bangers but you also get the impression that this is the record Madison needed to make for herself. In the months leading up to release Madison spoke openly with her fans about her mental health struggles in that time.
Speaking with her was incredibly refreshing and in our conversation this weekend you will get an insight into the struggles over overnight fame and battling your demons in the spotlight.
"I very much so fixate on what people think," she said. "When I was told (last year) that my album was going to be pushed back a year, it was devastating. But I kind of had a year literally to heal a bit more from certain things and come to a good place with certain things where I'm like, I can set this out in the world and I can speak on things in a way that still makes me comfortable. I was able to start opening up about my mental health within that last year and actually begin that conversation prior to the album dropping."
Opening up online has brought her fans closer to her and it wouldn't be unusual to catch Madison on Instagram Lives a couple of nights a week interacting with her die-hard fans and having conversations with them about the issues affecting them in their lives. With that openness and honesty though comes the potential inheritance of other people's pain.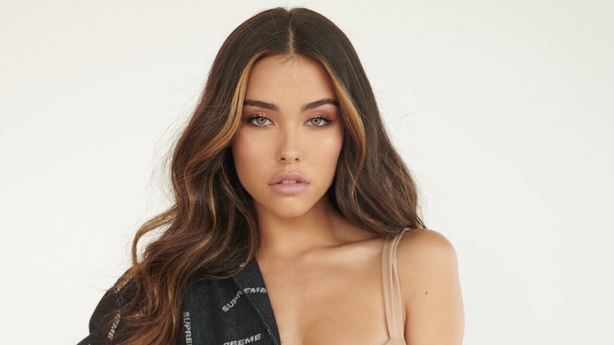 This weekend she tells me how she manages to handle that responsibility whilst still trying to look after herself day to day.
"It's kind of a double-edged sword. I think there's one side of it where I feel so honoured and I feel so touched and so grateful that since my album has come out and since I've started to discuss my mental health a bit more candidly, um, so that many people have been like this has made me feel less alone has given me strength has given me courage.
"That's what keeps me going. But I'm a very empathetic person and I feel a lot in general. So when I hear on a daily basis people like, you saved my life I don't know that I should be responsible for somebody else's feelings and emotions and I always try to tell my fans whenever they come to me, to give them that reassurance that, even if I might've helped you, you need to credit yourself. You're the one who got yourself out of this dark place," she said.
Madison's new album Life Support is out now! Go check it out!
We need your consent to load this YouTube contentWe use YouTube to manage extra content that can set cookies on your device and collect data about your activity. Please review their details and accept them to load the content.Manage Preferences
Also on the show this weekend I speak with James Arthur all about his new release Medicine and the last 12 months of his life that inspired it.
James is gearing up to release his fourth studio album, a full nine years after winning The X-Factor. A lot has happened since he was crown back in 2012 and in his own words he is a completely different person, finding it hard to relate back to that time.
"There's little things that you kind of remember," he said. "I think the things you remember are the the kind of insecurities and the fears that you had back then, because when you're younger, they are so much bigger than they are. And now with a wealth of experience in the music industry under my belt I have a thicker skin. I've had a lot, a lot of things thrown at me and have built up a bit of a resilience to that sort of stuff and care less about what people think."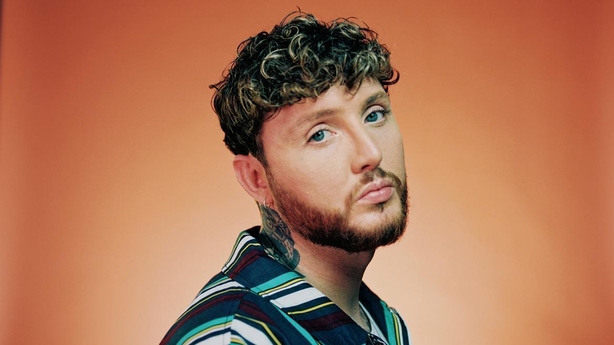 His latest single Medicine is incredibly personal and gives an insight into a time last year when the pandemic began where he felt incredibly lost and struggled to find purpose on a daily basis.
"It's quite a personal album. It feels very much like a moment in time. It was written all in the space of a couple of months during the. The the first big lockdown when I was kind of going through some stuff and processing some stuff and I'll put it all into the music. Medicine was the first song I wrote then. Normally the first songwriting session, when you come back from a bit of a layoff and try and write a body of work, it's normally naff."
We need your consent to load this YouTube contentWe use YouTube to manage extra content that can set cookies on your device and collect data about your activity. Please review their details and accept them to load the content.Manage Preferences
James's album will be released later this year and his latest single Medicine is available to stream now.
Also this weekend I catch up with Mufasa and Hypeman to talk all about their rise to fame over the last twelves months from viral stars to actual chart toppers with their Friday remix of Nightcrawlers Push The Feeling On.