This weekend on the show its all about the music as I catch up with Clean Bandit and Tom Grennan.
Clean Bandit are back and gearing up to release their third studio album. Ever since they first popped up on the scene in 2014 the band have gone on to tour the world, work with some of the biggest names in pop music and even win a Grammy for their breakout hit Rather Be.
They have 23 million monthly listeners on Spotify and have accumulated over 5 billion total streams. I caught up with Grace Chatto from the band to talk about how the last 12 months has finally given them time to step back and process everything that has happened.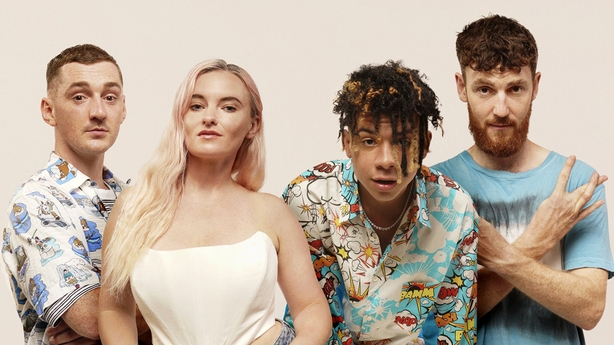 "Yeah, it's been a crazy rollercoaster of emotions up and down, but actually it was a relief to stop touring because we have been touring quite solidly for the last seven years. So it was kind of good to stop and just focus on our third album."
The roster of artists the band has worked with over the years features the very best in pop music.
From Demi Lovato to Zara Larsson and Sean Paul it would seem that they have the opportunity now to pick and choose how the music sounds.
On their latest single Higher they recruited Iann Dior who last year rose to fame as one half of the chart topping hit Mood with 24kGoldn.
"Sometimes we get together and write with singers that we love and that's always the best way to do it rather than making the song and then trying to find a singer who relates to it.
"With 24kgoldn and Iann Dior, releasing Mood during the pandemic, that song had the kind of youthful energy that was just so needed. It was so infectious and inspirational. So we really wanted to work with people that give us that energy all the time."
But who is still on their list?
When talking dream vocalists Chatto went straight to the top and even teased a collaboration that we might hear sooner rather than later.
"Rihanna is always top of the list. Also Miley Cyrus, we have wanted to collaborate with her for ages and Sam Smith as well.
"We started making something with Sam a while ago, but hopefully we'll get to finish that one day. I think the world's ready for it."
In the words of Sam Smith's latest single, 'I'm Ready'!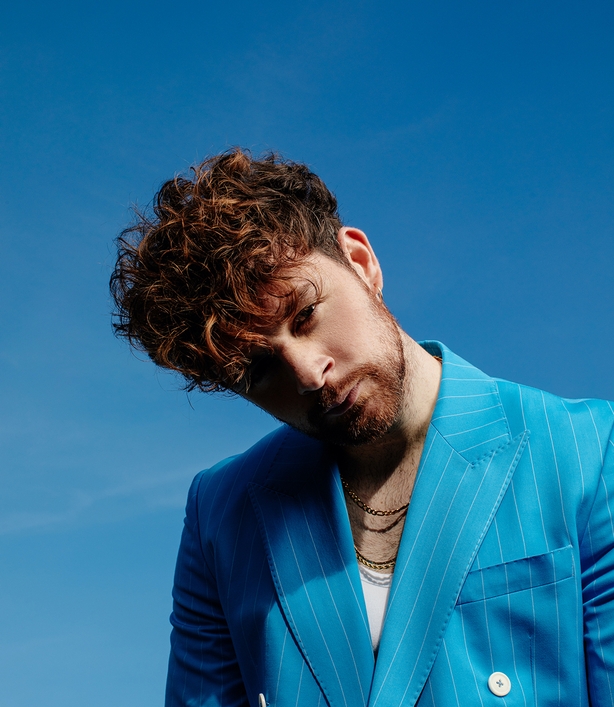 After a whirlwind year, Tom Grennan released his sophomore album Evering Road to the world this week. The record is named after the address he lived in London with his ex girlfriend. It may be his second album but in many ways he considers it more of a reintroduction.
After picking up the pieces of his break up, Grennan found himself in a position where he felt like he had to revaluate all aspects of his life and his own past decisions, a time that not only took a toll on himself but also those around him.
"I wasn't in a good place. I was a sad boy. I was defeated. I was buried but I was burying myself. My friends could see that, my family could see that and it wasn't nice for them and to be here now on the other side and just happy and smiley and full of life, they're buzzing."
That separation from his first record to some might seem like an attempt to restart in order to reach new audiences but its success can't be forgotten easily.
Lighting Fixtures was released three years ago to critical acclaim, hitting top five in the charts and finding itself everywhere from the FIFA 2018 soundtrack to the theme of Sky Sports Super Sunday show.
That rollercoaster of success caught Grennan off-guard and contributed to what he described as a moment in time where he began to spiral. The added loss of a relationship that ended over his "attitude and behaviour", led him to write this new album.
"I just wasn't me. I didn't love myself and I couldn't love anybody else because of that. Unfortunately, I lost someone because of that and I hurt someone. And I just want to say, sorry for that and I really hope people can connect with that."
Evering Road is available to stream now an includes a gorgeous collaboration with Ella Henderson called Let's Go Home Together.
Grennan will be playing The Olympia Theatre on March 28, 2022.
Join me this weekend for all that and more including chats with Tim Chadwick about his latest release Timothy.