My first introduction to lockdown was like a holiday (an unexpected one) but without seeing my school friends, which was beyond strange, says Doireann Ní Fhoighil who plays Áine Bheag in Ros na Rún. I live in Indreabhán, in the Connemara Gaeltacht, West of Spiddal and the Ros na Rún filming set.  
I found out in lockdown how lucky I was to be so close to the sea and Galway Bay. It was bearable initially as everybody was at home together for the first time in ages, so there was a lot of noise! I have one brother, Caomhán, who is 24 years old, and two sisters, Fáinche, who is 22, and Íseult, who is 20. I'm the baby in the family.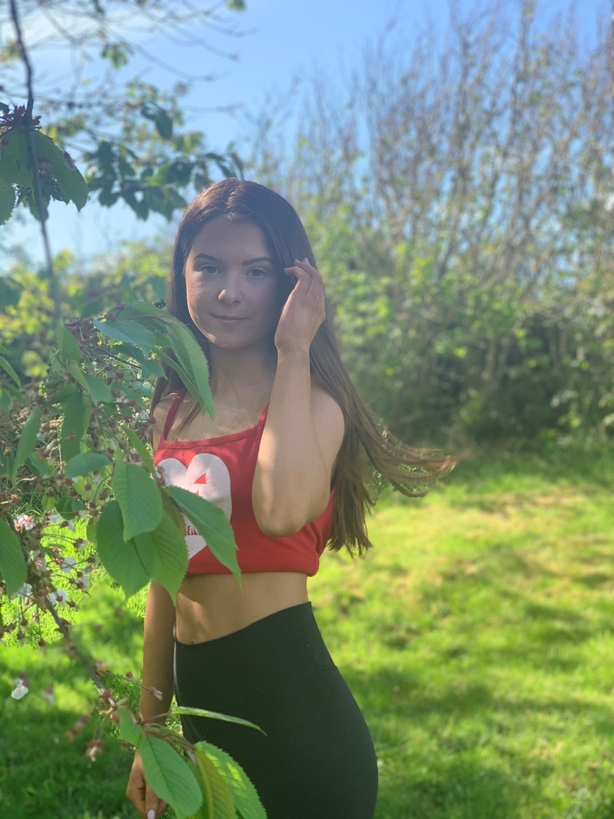 My brother and sisters had fled the nest really, so we laugh that it took a pandemic to bring them home, all at once, and beyond the duration of a weekend, in recent years. As I really, really missed the company of friends, it was great to have our home full again and lots of chatter and noise.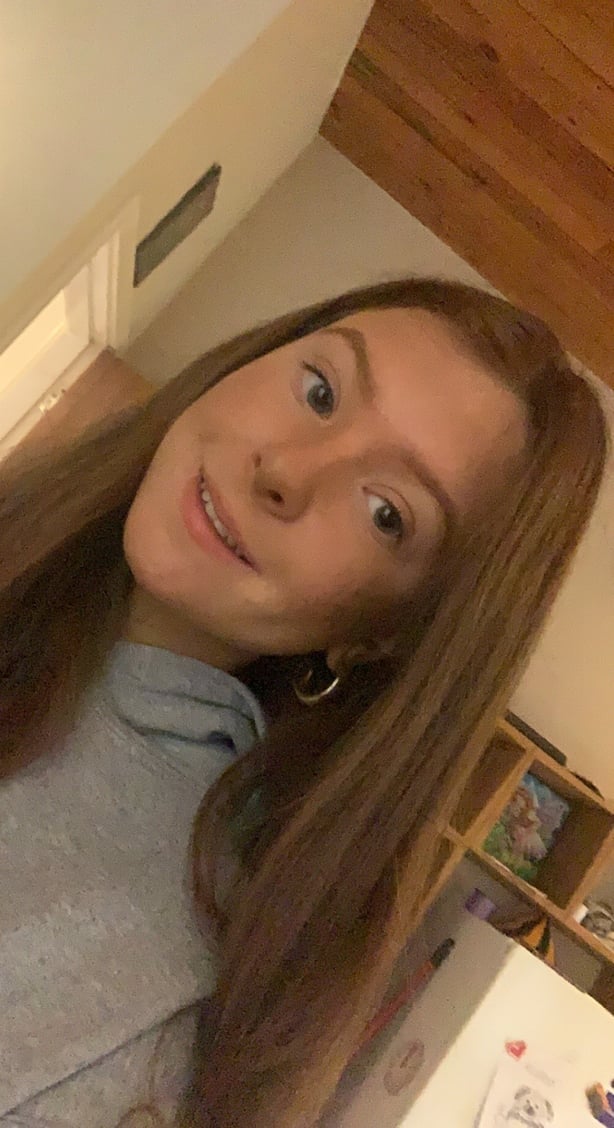 Originally, I was spending too much time on my phone while being constantly reminded of this (as if I didn't already know!). I  binge-watched Suits and How to Get Away with Murder (my favourite).
I love rom-coms and the old romantic comedies in general, so I had fun watching Bridget Jones Diary, Titanic, The Notebook, and Pretty Woman. I re-watched 13 Going on 30, Gossip Girl, Glee, and my new discovery was Emily in Paris, which I loved.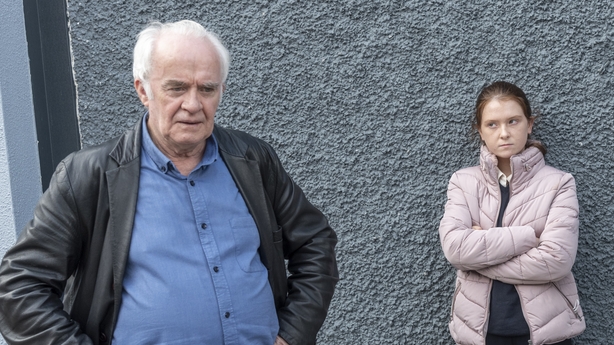 Music was my constant companion and continues to be, listening to The Cranberries, Beyoncé, Kojaque, Justin Bieber, Adele, and lots of Stormzy, who featured heavily. I've no musical genre preference in particular.
We live very close to Trá Sáilín and an Trá Mhór, so I swam in the sea a lot in the early lockdowns.I did have aspirations about swimming in the sea in winter and during this lockdown but the temperature change made it a dream instead of a reality.
I also did a lot of skating, and, of course, stayed within my postcode and the 5Km restriction.
Like everyone else I baked. My favourites are carrot cake, chocolate biscuit cake, chocolate brownies, all heavily embellished with chocolate, marshmallows, buttons, goji berries, or anything else that I could possibly use.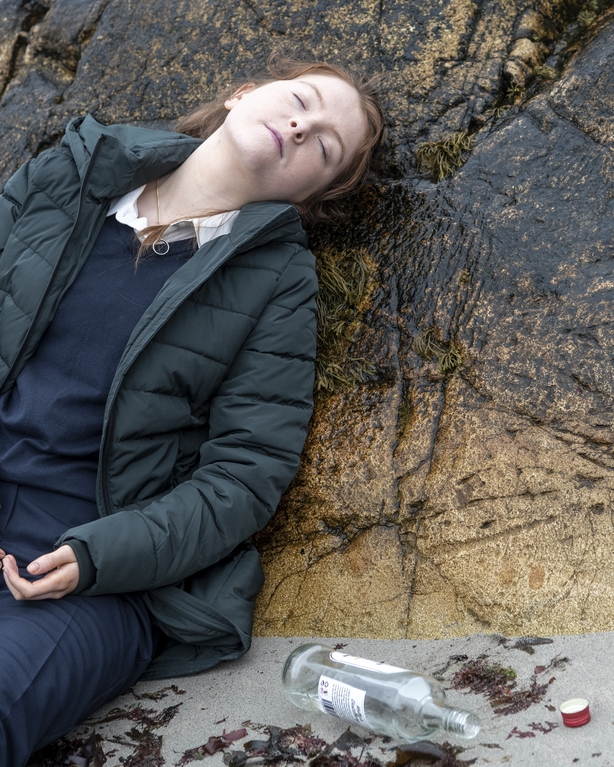 I played cards with my family, I don't get to choose the game, but it's mainly 25 and when we all go mad, Snap. That's when the noise levels rise the most. We also played a lot of chess throughout the first lockdown and again this winter.  
I was in Junior Cert year when lockdown first hit and the Junior Cert exams were cancelled. We had classes online which worked well at the time but surprisingly enough, going to school would definitely be my preferred option. I really miss my friends and meeting up with them all.
For this lockdown I'm now in my Transition Year at school and being back on set has been fantastic. A brilliant outlet for me. I'm very lucky to have the opportunity to work with Ros na Rún right now and the production team have made the set very safe for all of us. 
I think I'm quite good at filling time (or wasting time), or just simply losing it thoughtlessly, I can be a dreamer. Overall, my lockdown past-times have been chatting with my friends, swimming, walking, watching a movie with my lockdown friend and neighbour when it was allowed, but not any more in the current restrictions.
Cooking, drawing, discovering new music and dancing to it, tidying my bedroom under duress and beyond when I have no choice at all. I'm currently reading Eleanor Oliphant is Completely Fine. 
I have recently spent many happy hours up-cycling old clothes. It's definitely a skill that I don't possess, so many efforts do not see the light of day. But I may improve and I'll keep trying. It's surprisingly fulfilling. The small wins are so satisfying.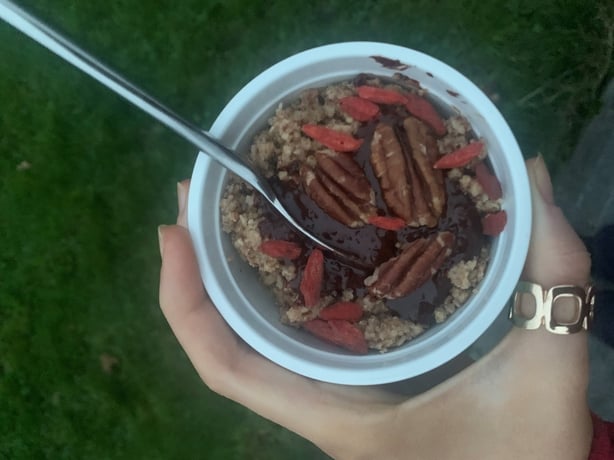 I do miss the lack of spontaneity in life, hanging out with my friends was my favourite thing to do and now I'm hanging out with my mother. Unimaginable, in my past life!! But hey, I'm enjoying it.
Every move has to be considered, weighed, or planned, so I'm looking forward to our new normal.
I hope it will be as good as the old but I really think that it will be even better!  Because we now appreciate the small things in life. 
16-year-old Doireann Ní Fhoighil from Indreabhán in Connemara plays Áine Bheag on TG4's Ros na Rún. Her onscreen mother, Frances (Áine Máire Ní Óráin), was recently murdered on the show and Áine is rebelling against her Dad, Tadhg O Direáin, who has been cleared of any involvement in Frances' murder. Áine is getting bullied at school, and taunted by her friends for what's happened to her mother.
Doireann has literally grown up on the set of Ros na Rún. She was first cast at the age of eight after her First Communion and she goes from school, Coláiste Chroí Mhuire an Spidéal, up the road to the TV set of Ros na Rún to shoot her scenes. 
Ros na Rún, TG4, Tuesday, Thursday, 8.30pm; omnibus edition Sunday, 7.30pm