Jennifer Garner has said she developed Netflix's new family adventure Yes Day with "an intention to spread joy".
The family-friendly flick, which will be available to watch on the streaming service from March 12th, sees Garner playing a mother forced to say yes to her kids' wildest requests for a full day.
Based on the popular children's book of the same name by Amy Krouse Rosenthal and Tom Lichtenheld, the movie also stars Édgar Ramírez, Jenna Ortega, Julian Lerner, Everly Carganilla, H.E.R., Nat Faxon, Molly Sims, Fortune Feimster and Arturo Castro.
Speaking to RTÉ Entertainment, 48-year-old Garner who also produced the movie, said she wanted Yes Day to be an "uncynical family movie".
"I wanted joy in my life and I wanted joy out in the world," she said.
"I wanted just a purely happy, uncynical family movie that was still relatable and funny and not treacly."
We need your consent to load this YouTube contentWe use YouTube to manage extra content that can set cookies on your device and collect data about your activity. Please review their details and accept them to load the content.Manage Preferences
Garner, who has three children with ex-husband Ben Affleck, said while she allows her kids to win small victories at home, she is strict when it comes to "all of the boring stuff".
"When my son was four he wanted to wear ninja clothes to church with the plastic swords in the back. I would say to my mom that I can't let him leave the house dressed like that, and she would say 'Don't argue, who cares? Just say yes!'.
"In that way I can say yes but I'm definitely very strict, especially when it comes to bedtime, homework, vegetables and all of the boring stuff."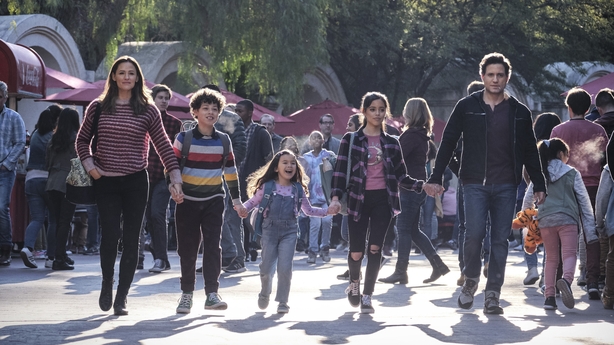 Recalling the craziest adventure she has ever been on with her family, Garner explained how a straight-forward road trip turned into an expensive holiday at a "fancy resort".
"We were on a road trip at a National Park in Utah and my son got tangled up in a nest of fire ants and he got bitten all over. He was so uncomfortable and miserable and we had five more hours to go," she said.
"We were just staying wherever we could find along the way. There was a fancy resort nearby so I called them and they were fully booked.
"I told them that I would take whatever they had and that I just had to get this kid out of the car.
"It turned out they had one room with a little dipping pool right outside. I just went for it and I dipped that little kid with his bright red legs in the pool."
"That is probably one of the craziest things I've ever done because I'm not usually fancy like that - but it was worth it! It was so good."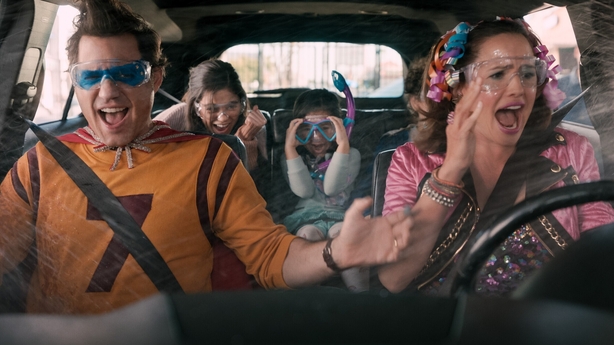 Yes Day drops on Netflix on Friday, March 12th.