Buckingham Palace has yet to respond to Meghan Markle and Harry Windsor's explosive interview with Oprah Winfrey after it was aired in the UK.
Meghan and Harry laid bare their brief lives as a working royal couple, alleging that a member of the family - not the Queen or Duke of Edinburgh - made a racist comment about their unborn son, Archie.
Winfrey was left open-mouthed when the duchess - the first mixed-race member of the modern UK monarchy - said a fellow member of the family was worried about how dark their son Archie's skin tone might be before he was born.
The interview was aired on Sunday night to US audiences, before being shown in the UK on Monday evening. It was broadcast here in Ireland on RTÉ2.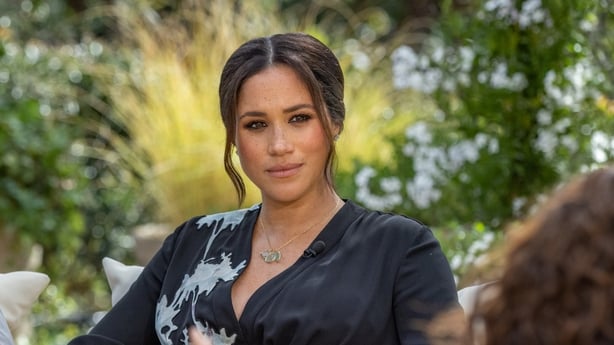 Royal biographer Andrew Morton said the fallout from the interview will "shudder down through the generations in the same way that Diana's did".
In her now infamous Panorama interview in 1995, Harry's mother, Diana, the Princess of Wales,  called royal officials "the enemy" and questioned the Prince of Wales's suitability to be King.
Mr Morton, who wrote Diana: Her True Story in 1992 - a book the princess secretly collaborated on - told ITV: "We are having a re-run of so many things, that Harry's concerned about Meghan, that she would suffer the same fate as his mother.
"We have forgotten nothing, remembered nothing. Make no mistake, the fall out from this will shudder down through the generations, in the same way that Diana's did."
Life behind palace doors has not been exposed to this degree since the days of the "War of the Waleses", when the turmoil of Charles and Diana's disintegrating marriage was laid bare in the 1990s.
During the candid interview, Meghan suggested her son was not made a prince because of his race - although rules set by George V meant he was not entitled to be one.
She also spoke about having suicidal thoughts but her approaches to the monarchy for help were turned down.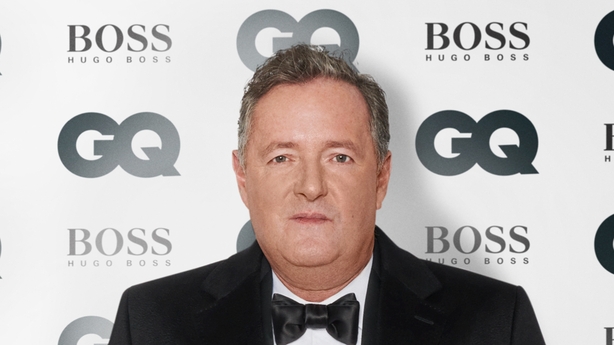 Meanwhile, Good Morning Britain presenter Piers Morgan stormed off the set on Tuesday morning during a discussion about the Duchess of Sussex with his colleague, Alex Beresford.
On Monday morning, Morgan delivered a scathing review of Harry and Meghan's bombshell interview with Oprah Winfrey which had aired overnight in the US and has since been broadcast in the UK.
Discussing it on Tuesday morning, Beresford said: "I understand you've got a personal relationship with Meghan Markle or had one and she cut you off.
"She's entitled to cut you off if she wants to. Has she said anything about you since she cut you off? I don't think she has but yet you continue to trash her . . ."
Morgan then stood up and said: "OK, I'm done with this" and walked off the set, saying: "Sorry, no . . . sorry, can't do this . . ."