Fair City actor and Dancing with The Stars competitor Ryan Andrews has revealed how his "super fit" father Jimmy contracted Covid-19 last January and ended up in an induced coma for six days.
Speaking on the Ray D'Arcy Show on Friday, 57-year-old Guinness worker Jimmy, who cycles the 28km round trip every day to and from his home in Donaghmede to St. James Gate, said what started as a cough on a Tuesday night earlier this year ended with him on a ventilator in the Mater Hospital as he fought for his life.
"I was due to go to St. Joseph's Hospital on a Wednesday morning for a small incision and on the Tuesday night I felt a bit of a cough coming on," Jimmy said.
"So I went down to reception and told them the story, so I arranged a Covid test that was positive, so I took the week off work."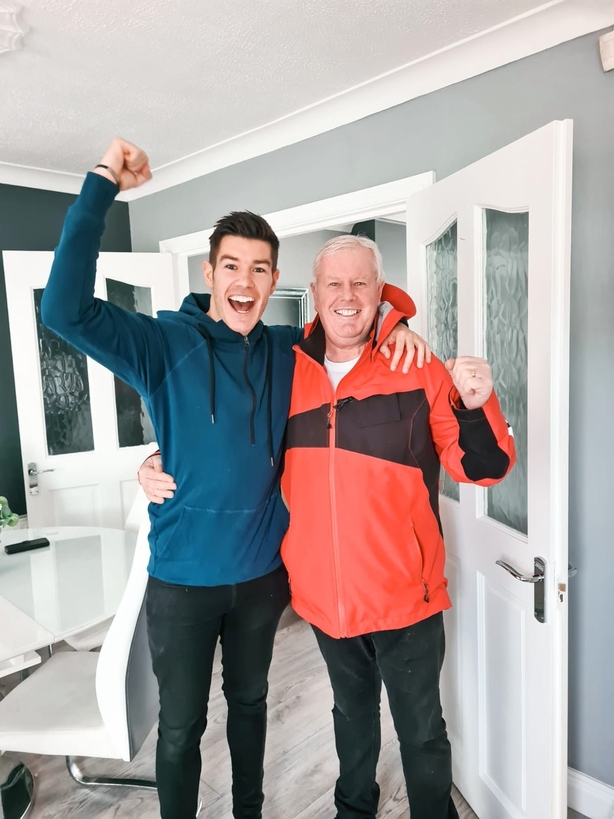 However, his cough worsened the next day and by the Saturday he was on oxygen in a Covid facility in DCU in Glasnevin.
"The nurse looked into my eyes and she said to me, `you don't really know where you are, do you?` so they called an ambulance and by the time I got to the Mater, I'd crashed. I really don't remember a thing after that."
Taking up the story, his son Ryan, who has played Sean Cassidy in RTÉ soap Fair City since 2019 and who competed in the of DWTS last year, said, "We were told that dad thought he got a helicopter to the Mater but unfortunately it was just the back of an ambulance.
"Dad collapsed in the ambulance and was rushed to ICU and he was in a room on his own with all the machines around him. He was the big oxygen machine for three days and that's really intense."
The following Tuesday, Jimmy was put on a ventilator because he was so exhausted from fighting the virus.
Ryan added that his father appeared to improve on the Monday night but suddenly got worse the next day. "On day ten of Covid, you can go to the good side or the bad side." he said.
We need your consent to load this Instagram contentWe use Instagram to manage extra content that can set cookies on your device and collect data about your activity. Please review their details and accept them to load the content.Manage Preferences
Asked if he was aware of what was going on, Jimmy said he did hear one of the doctors tell him that they were going to put him into a coma. "I really didn't know what was going on," he said.
"I was put into an induced coma for three days and that turned into six days. It was very difficult. I was lying there and I had lots of time to think and I was thinking if I didn't come through this, I have to make sure financially my wife Jackie and the boys would be left ok, that there was no bills for them and after that I began to get stronger."
He added that before he fell gravely ill with Covid, he wore a mask all the time and considered himself to be a safe place with his family and had no idea how he contracted the virus.
Asked if he was out the other side of his near-death experience, Jimmy said he was "getting there slowly but surely" but said that he still gets breathless.
"When I came out of hospital just to walk up the stairs was an effort a huge effort. My memory is still patchy. They told me that with Covid the first thing to go is your memory. It's a slow recovery but I have time on my side."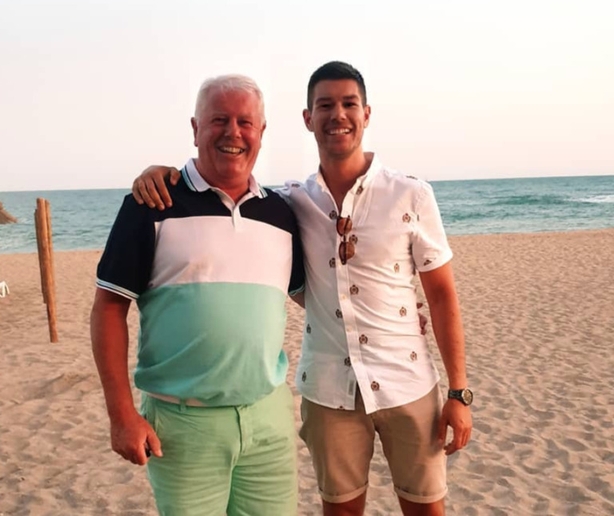 27-year-old Ryan described his father, who has worked for Guinness for thirty years, as his best friend, adding that he calls or texts him four or five times a day.
"He's a big personality who fills every room he's in," he added. "So, it was a bit of a shock when all of that started going from him."
He also paid tribute to the staff at the Mater Hospital and his mother Jackie, who he said remained very strong throughout the whole ordeal.
"It's very hard to sit there all day waiting for a phone call and that phone call comes in at seven in the morning for an update and then you'd wait all day for an evening phone call. She had to take those phone calls every day."