Colin Farrell has told the Virgin Media Dublin International Film Festival that he has always felt he is "representing Ireland in some way" when travelling abroad to make films, and that people have always been "really decent" when he returns home.
Farrell joined festival director Gráinne Humphreys on Thursday to share his memories of his numerous visits to the festival over the years, including his triumphant homecoming with breakthrough film Tigerland in 2001, when he took part in a public interview with late festival founder Michael Dwyer.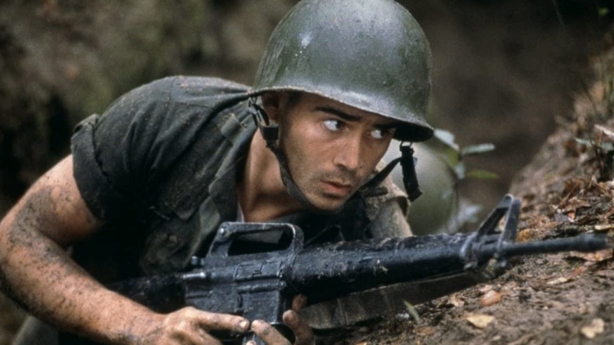 "There was a sense of shared excitement, and I always felt that, to be honest with you," Farrell said. "I don't mean to play the nationalistic card, but I always felt that.
"I always felt when I went away I was representing Ireland in some way. I mean, I wasn't wearing the jersey and stuff and it wasn't a competition, but I always felt people were really decent with me when I got home. Like, they really were."
"I've said this before: I expected a couple of slaps, or a couple of digs at some stage in a pub - some night someone would just want to get one over on me! But everyone was always very decent and I always felt that there was a little bit of pride or something," Farrell continued. "And I felt that off Michael and I felt that that night.
"It was celebratory. Celebratory that a kid... It could have been anyone; it just happened to be me for a number of reasons, many of which I know for a fact are outside of my control. But it happened to be a Dublin kid came back from having a bit of success in America and it was a big celebration, and it felt really good to be at the centre of that. It really was lovely. It was a lovely, lovely welcome."
"I didn't know where I was living at that stage, Gráinne," he recounted. "I was spending a lot of time away from home. I was missing a lot of home. I was more homesick, I think, more than I realised, or I wanted to 'fess up' to because I was living this dream and I was having all these adventures. So, I was keenly aware that I had to be grateful for that.
@DublinFilmFest thank you for a interview with a great actor and a wonderful human being #ColinFarrell pic.twitter.com/xACd6bEinE

— Darija K. (@DarijaKundih) March 4, 2021
"But any time I got home I experienced such sustenance. That's what basically the Dublin International Film Festival offered me back then: a great kind of anchor to come home and be able to meld what my life was becoming, which was a life working in film, and also a life that had been lived for 20 years in a person's place of birth.
"So, there was the profundity of being from the place, and there was the newness and the exoticism of bringing in this idea of a journey through film, or the beginning of a journey in film. I didn't know if I was ever going to do another film again, so I was definitely going to enjoy it that first time out!"
Farrell also spoke glowingly of bringing In Bruges to the festival in 2008 with writer-director Martin McDonagh and co-stars Brendan Gleeson and Clémence Poésy.
It was at a time when his life had changed for the better.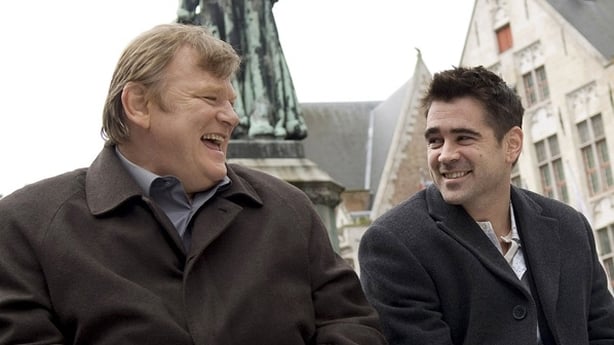 "That was an amazing night," he enthused. "You'd be lying if I said there wasn't a distinct form of national pride any time you get to do anything in the name of our island. To be able to have that experience with them lads, and then bring it home and Clémence to come over - that was a glorious time.
"My life was very different by the time In Bruges came out - by the time we shot In Bruges. It was one of the first films I did - I think it was the second or third film I did - sober, and it was the first film festival I had attended sober."
"Let me tell you, after 15 or 20 years of carousing the way I caroused, drink[ing] the way I drink [drank], the sober world is a pretty scary world, you know?" he said. "It can be - and genuinely.
"So, to come home and to do it sober and not have the buffer and not have the support of a few drinks just to calm the nerves - it was a really amazing thing. I remember being more nervous; I remember being more uncomfortable initially at that film festival than any others because I didn't have any booze in me, basically, obviously.
"But, as so often happens, the flipside of that was having gotten through the initial discomfort - and the initial self-judgements or whatever tensions were created inside me - having gotten through those initially, it was easily the most rewarding film festival that I had in Dublin. Easily. Easily the most rewarding experience and the most memorable, and the one I can remember most."
Festival Memories with Colin Farrell is free to view online at the Virgin Media Dublin International Film Festival until 14 March. To book, click here.
The Virgin Media Dublin International Film Festival runs until 14 March. For full programme details, visit: www.diff.ie.