Lady Gaga has revealed that Ariana Grande tried "over and over again" to be her friend in the early stages, but now she "loves that girl". 
Speaking to CBS Sunday Morning Gaga explained Grande is now someone she leans on for support and comfort. 
"I love that girl," Gaga said. "You know how hard it is to make a female friend in this business?"
She added: "In this business, having a female friend is like watching a pig fly."
The two women are now best pals, but Gaga felt unable to be friends with Grande in the early stages.
However, Grande was stubborn about it.
"She was so persistent," the singer told Zane Lowe. "She would try over and over again to be friends with me.
"And I was too ashamed to hang out with her because I didn't want to project all of this negativity onto something that was healing and so beautiful."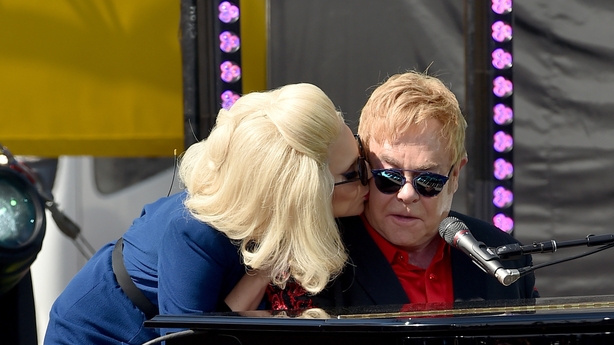 Gaga also discussed her relationship with Elton John. "He always calls me when I'm down," she said.
"And that usually means I don't pick up the phone, 'cause I isolate myself. And then I'll get a message that they're thinking of me."
Gaga's fortune is estimated at $320 million net and her fame has brought unwanted levels of attention.
"You can't go to the grocery store now," Gaga said. "If you go to dinner with your family, somebody comes to the table - you can't have a dinner with your family without it being about you. All the time, it's about you. And your outfits.
She said she feels actual bodily pain when people want to take photos.
"Most of the time, it is triggered by objectification," says the singer. "If I'm at the grocery store and somebody comes up very close to me and puts a cell phone right in my face and just starts taking pictures.
"Just total panic, full-body pain, I'm braced because I'm so afraid. It's like I'm an object, I'm not a person."